With Singapore's limited domestic market, innovative local startups naturally set their sights on the world stage from the get-go. In 2021, 1,600 Singapore companies pressed on with their internationalisation plans despite closed borders, with many exploring new platforms, channels and networks.
ACKTEC Technologies was one local company which did not let up on their expansion plans. The education tech (edutech) startup, specialising in immersive technology such as virtual and augmented reality, and 3D simulation, was on the lookout for new overseas opportunities, mentors and business leads when they learnt of the Global Innovation Alliance (GIA).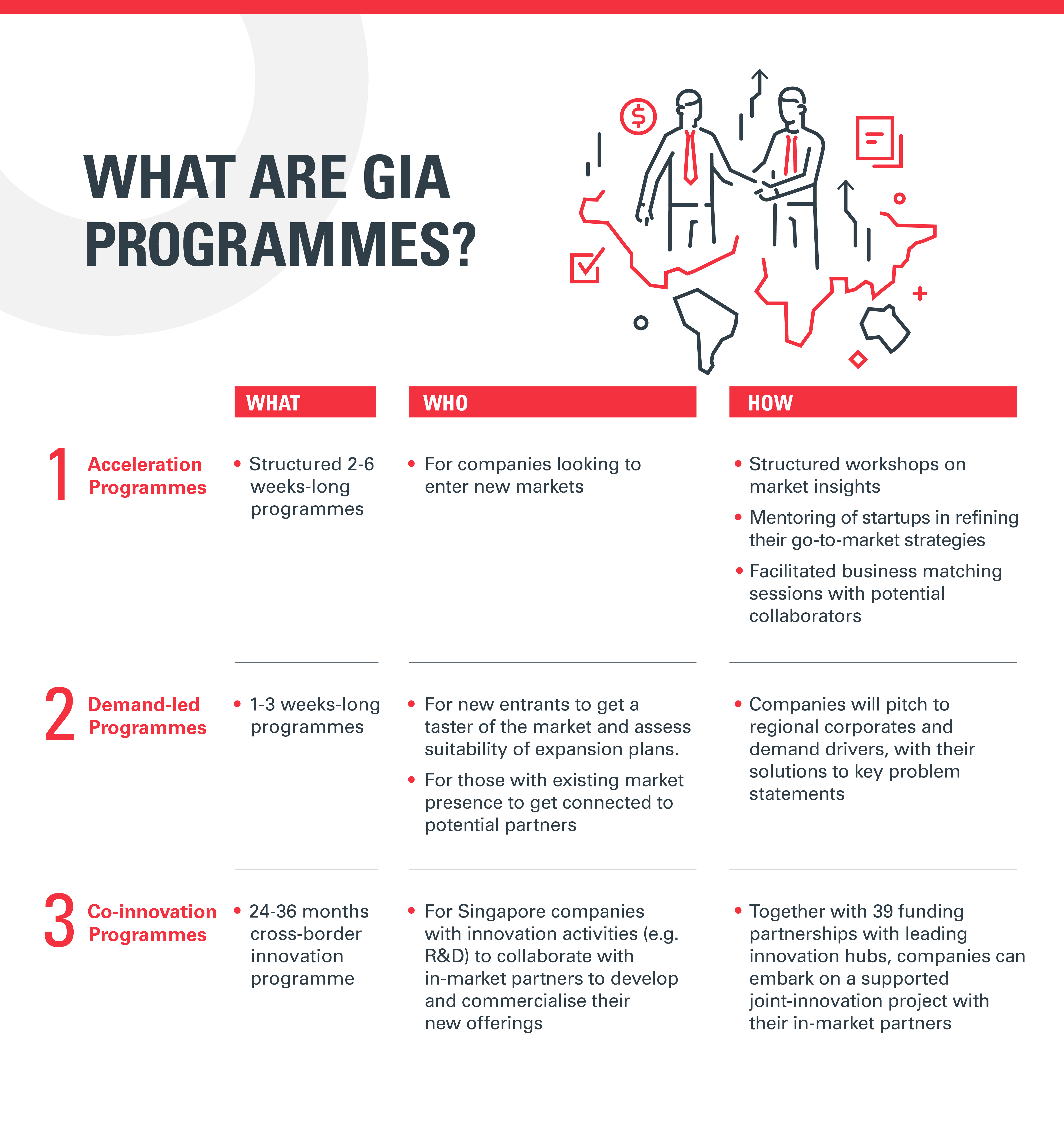 Attracted by the prospect of gaining connections and deeper understanding of key demand markets, ACKTEC joined two GIA acceleration programmes, which catalysed their business expansion to Indonesia and China.
Acceleration Programmes: Build overseas connections and find tangible leads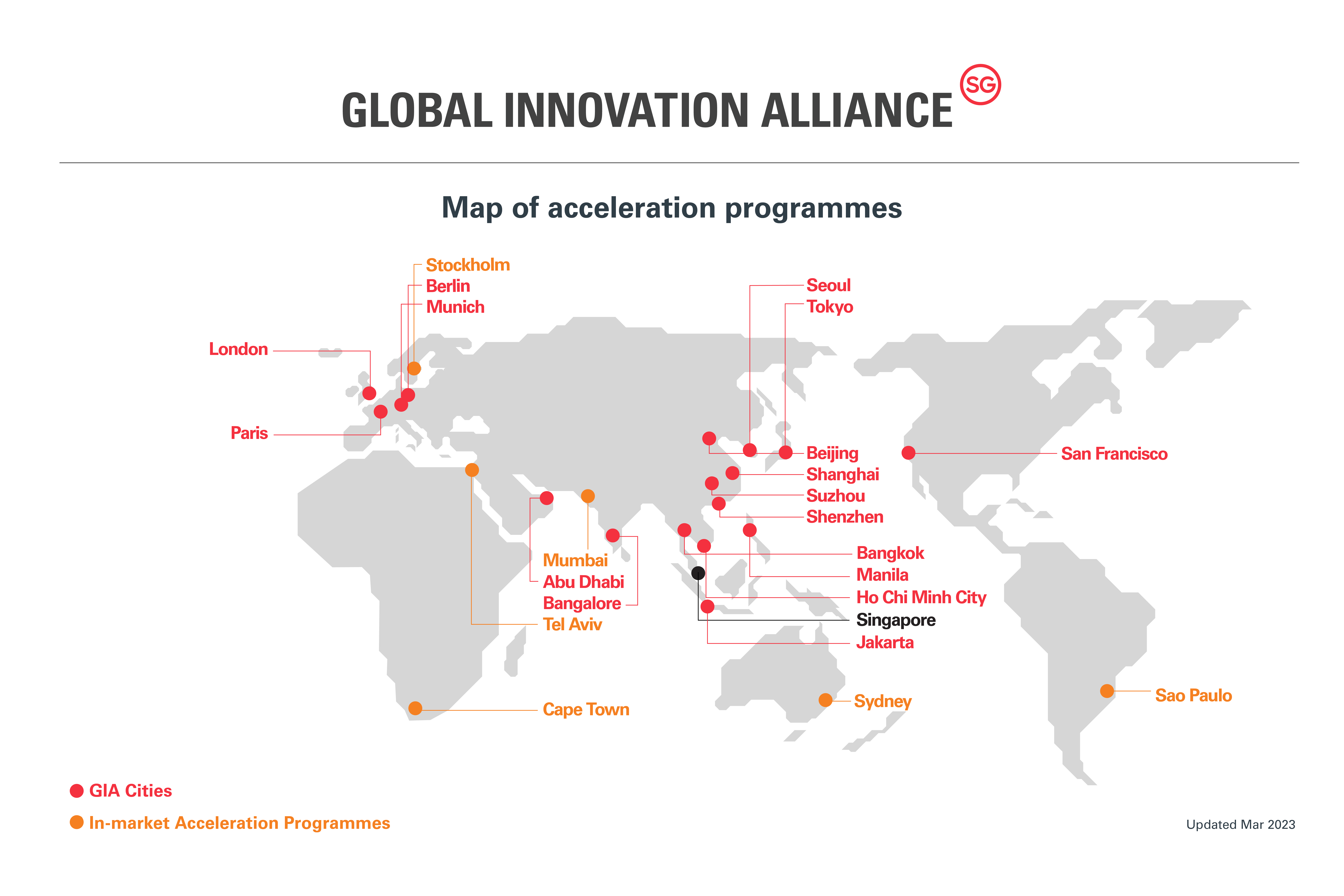 In a structured four-week acceleration programme by Enterprise Singapore's Jakarta-based partner, Plug and Play, ACKTEC received tailored professional guidance and business leads from their mentors and the Plug and Play team.
The insights proved valuable. "The GIA programme allows us to understand the market well," shared Mr Rayvan Ho, CEO and Founder of ACKTEC. "It is akin to having a trusted brother to help ease your way into a new market."
The month-long programme culminated in Plug and Play's bi-annual APAC Summit, where ACKTEC had the opportunity to pitch their solutions to Plug and Play's network of corporates, investors, and ecosystem partners across the region.
Their hard work paid off when ACKTEC was connected with PT Prasama, an Indonesia company that provides pedagogy immersive solutions for its customers. United by a common goal, ACKTEC and PT Prasama set up ACKTEC Prasama in Indonesia to create a digital learning ecosystem that structures and digitises learning and development. The strategic partnership was a milestone for ACKTEC's globalisation strategy within the Southeast Asia region.
Similarly, ACKTEC entered the intensely competitive China market using the GIA route. In DayDayUp's China-Singapore Innovation Acceleration Programme, ACKTEC was introduced to Han Sky, a Chinese edutech company, whom they formed valuable partnerships with. They have since set up their first office in Beijing and are exploring further opportunities.
Co-Innovation Programmes: Develop your solutions with overseas counterparts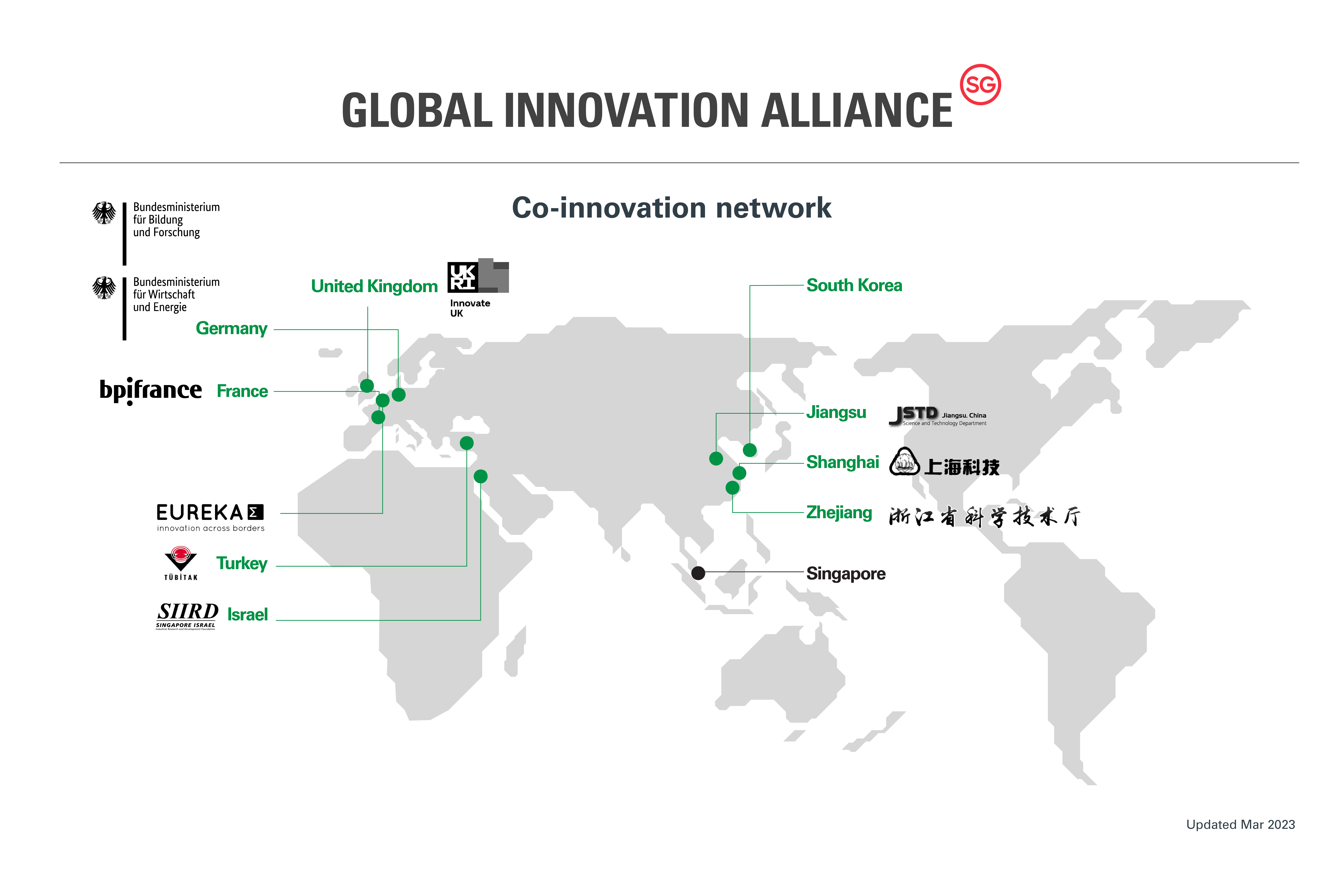 Apart from acceleration programmes, the GIA offers co-innovation programmes with companies in countries including France, Germany, Israel, and China (Shanghai). With co-innovation programmes, local startups can join hands with overseas counterparts to develop new solutions or customise your existing technology for better market fit.
Neeuro, a Singapore startup which focuses on digital therapeutics to improve brain fitness and agility, was one company which expanded its business to China through the GIA's co-innovation route. They took part in XNode's China-Singapore Innovation Launchpad (Shanghai) programme in 2020 and formed a valuable partnership with WellStar, a Shanghai-based private clinic.
The partnership enjoyed its early success when their project was selected as one of the four approved projects in the 2nd Singapore-Shanghai Joint Innovation Call. That gave the project a boost, with funding support from Enterprise Singapore and the Science and Technology Commission of Shanghai Municipality to scale their reach in China.
In addition, Neeuro's offerings caught the attention of Shanghai Dingbo, a medical technology company. The two companies have entered a collaboration to develop a care model for children with attention deficit hyperactivity disorder (ADHD) in China, with potential to achieve far-reaching benefits for a sizeable group of children.
Looking back on Neeuro's participation in GIA programmes, Mr Alvin Chan, CEO of Neeuro, concluded, "GIA offers structured programmes for various markets that will quickly bring you to a level of understanding that you would otherwise take more time to figure out by yourself."
GIA Community: Global and local networks to count on
Beyond market acceleration and co-innovation programmes, joining the Global Innovation Alliance makes you a member of an enterprising GIA Community.
You will join a growing network of GIA alumni, startups and tech SMEs which have ventured to global markets via the GIA programmes. The GIA Community, along with the GIA Partners' global networks, can be a valuable resource to tap, offering exclusive learning opportunities through informal community activities, mutual sharing of entrepreneurship experiences and potential offerings. Who knows, you may just meet your next business collaborator at one of these gatherings of like-minded entrepreneurs.
Interested? Check out the programmes under the Global Innovation Alliance for one that suits your business expansion needs. Take the leap and go one step closer to launching your brand in a new city.