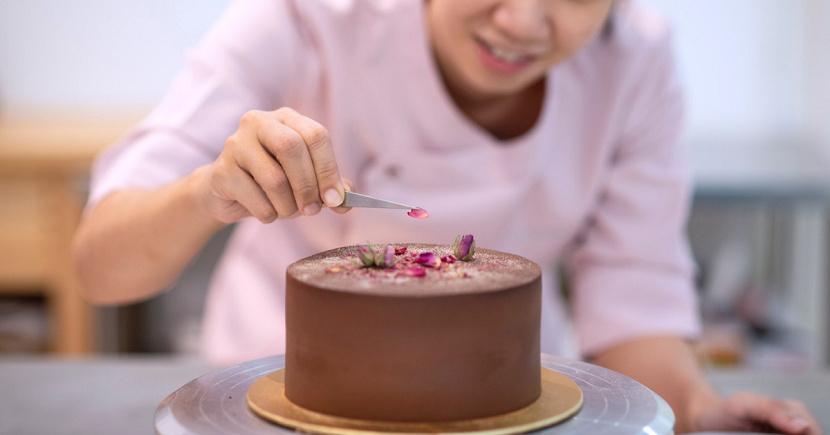 Orders for RÒA's signature vegan chocolate cakes surged last year, as people sent gifts to friends and families during the pandemic. Unfortunately, this home-grown bakery had to turn down at least 30% of them due to production capacity.
RÒA also faced delays completing existing orders as their cakes are handmade on demand by a small team and had a shelf life of only five days.
Some nifty tools have since helped to turn the situation around. On advice from Ivan Choong, their business advisor from SME Centre@SMF, founder Jane Tan purchased an automated batter dispenser and a vacuum sealer, the costs of which were partially covered by the Productivity Solutions Grant.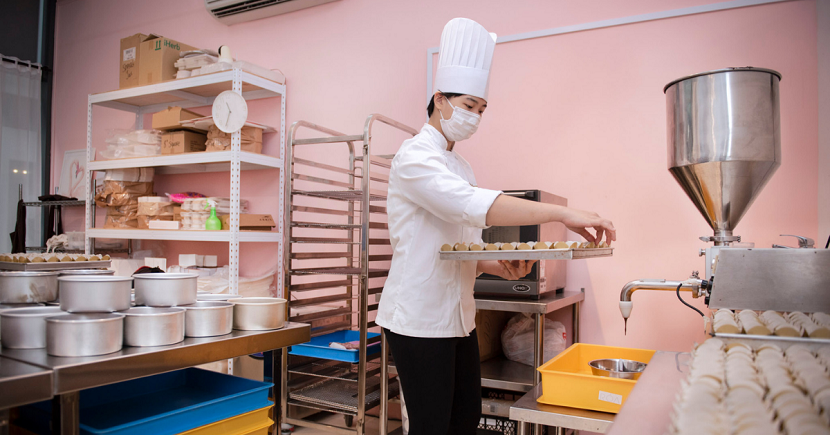 The batter dispenser, which automatically fills each cupcake holder with batter, enables them to produce over 1,000 cupcakes a week, up from 300 previously. What's more, only one person needs to man the station now, versus two people previously.
Plus, the vacuum sealer also keeps the baked goods stay fresh for a longer time.
Jane and Ivan continue to work together to enhance RÒA's operations to keep growing.
SME Centres – growing with you
Find out more about our SME Centres, and make an appointment with us today.