Why Singapore
Do business with Singapore to open doors to opportunities in Asia and beyond.
1st
for most competitive economy in the world
Global Competitiveness Report, World Economic Forum, 2020
1st
for digital infrastructure in Asia
Asian Digital Transformation Index, 2019
3rd
financial centre in the world
Global Financial Centers Index, S&P Global, 2022
Set up your business in Singapore

Operate your business in Singapore
Start by registering your business entity with the Accounting and Corporate Regulatory Authority. Alternatively, a representative office can be registered in Singapore for market testing and/or research activities.
Refer to our curated list of professional service providers to:
Set up a business and apply for employment passes
Hire local talent
Manage intellectual property
Get advice on taxation
Secure an office/industrial space
Know the regulatory compliance requirements before conducting any recruitment, financing or property acquisition to start operations in Singapore.
Check out the Ministry of Manpower's website for information on Singapore's labour market and fair employment practices.
Or, engage service providers to help with statutory filling, audit and insurance, accounting, dispute resolution or project financing.
If you are using Singapore as a launchpad into the region, check out our list of service providers who can help you:
Acquire a company
Enter the market
Set up a branch
Plug into our ecosystems
Our hubs bring together the best of our talent and resources. Tap into these networks to grow your business.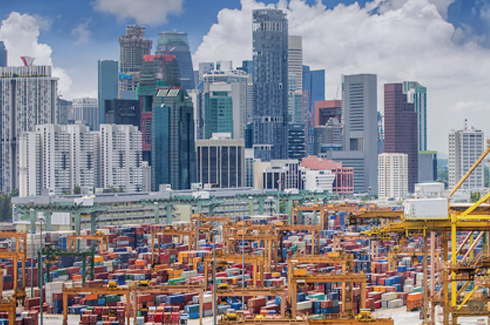 Tap our international agreements
Find out how your business can benefit from Singapore's extensive international agreements.