Join the Growing Team
At Enterprise Singapore, we grow from within. Embark on an exciting career with us to grow stronger local enterprises, and kickstart your own journey of professional and personal growth.
>15,000
businesses supported by us every year
Champion growth and transformation of Singapore enterprises

Want to be at the forefront of industry and enterprise transformation? At EnterpriseSG, we work with committed local companies to build capabilities, innovate and internationalise. Join us to play a leading role in shaping Singapore's future economy.

Gain industry development and global exposure

You can look forward to a dynamic and multi-faceted career with global exposure at EnterpriseSG. Glean in-depth industry and market knowledge, and build extensive networks with business leaders, entrepreneurs and key partners from around the world.

Diverse talents are welcome

From experienced hires to fresh graduates, we welcome talented individuals from diverse backgrounds to come onboard. You will be equipped with the right skillsets to take on roles in industry, middle office and markets, and be groomed for future career opportunities.

Learn in an open and collaborative environment

At EnterpriseSG, we value an open, collaborative and innovative environment that fosters learning, mentorship and personal development. Our employees across divisions work together to drive a shared mission and support one another in problem-solving.
Embark on a career with us
Check out our career opportunities and find out how you can apply for them.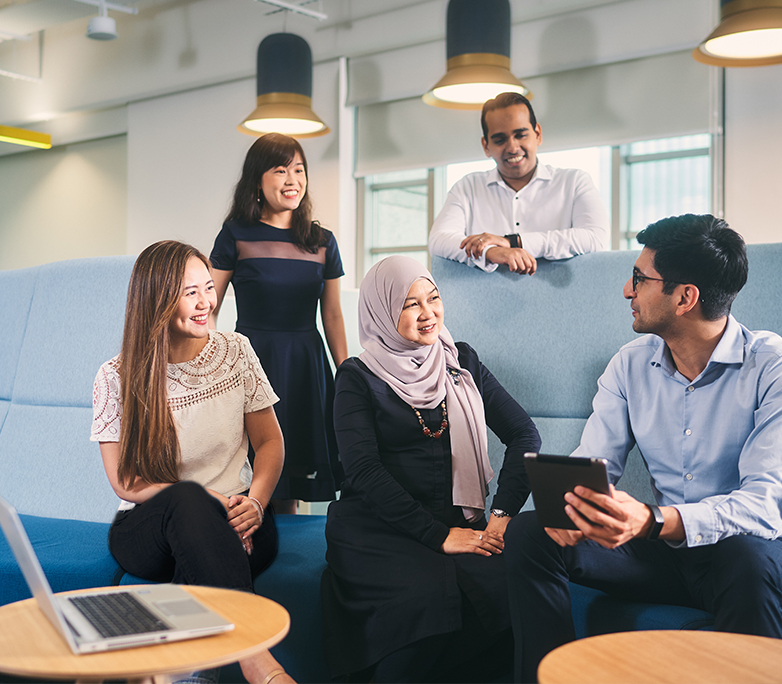 Gain new perspectives and experiences at EnterpriseSG.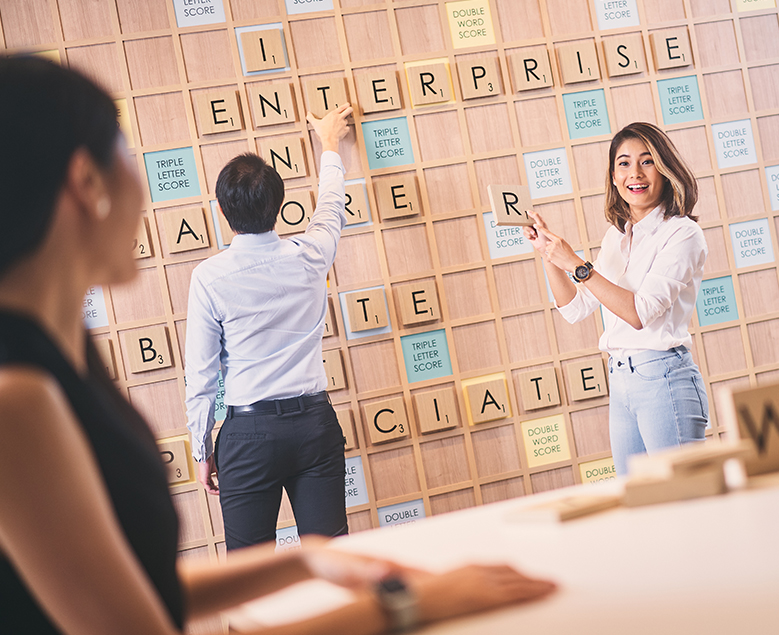 Take your first step towards an exciting and multi-faceted career at EnterpriseSG.
"I've gained valuable insights into the inner workings of companies from traditional sectors such as Security, to emerging industries such as Collectible Toys and Space Tech. The job affords me a high degree of autonomy and allows me to play an important role in building our nation's economy."

"EnterpriseSG offers you a twin perspective of both the public and private sectors, as officers have the unique opportunity to closely collaborate with companies while working on government initiatives and policies. Officers are empowered to drive new initiatives, and in turn chart their own professional paths."

"I find being able to play a role in facilitating a company's growth highly fulfilling. One of the most enriching parts of the job is getting to interact with companies to better understand their growth plans in the region and learning about the industry pain points they face."

"Having joined EnterpriseSG after spending five years in a Singapore startup, I find that EnterpriseSG values fresh and innovative ideas to keep our organisation and industries ahead of the curve. Apart from a helpful and collaborative culture, the work that we do is very broad, covering many industries and markets. There will always be something here for everyone."