Kenya
Tap into a fast-growing economy that connects international businesses as one of Africa's strongest regional trade and finance hubs.
US$2,081.8
GDP per capita (2021)
The World Bank
S$219.7m
Total bilateral trade in goods (2021)
UN Comtrade Database
89th
Trading partner ranking (2021)
Enterprise Singapore
Information and communications technology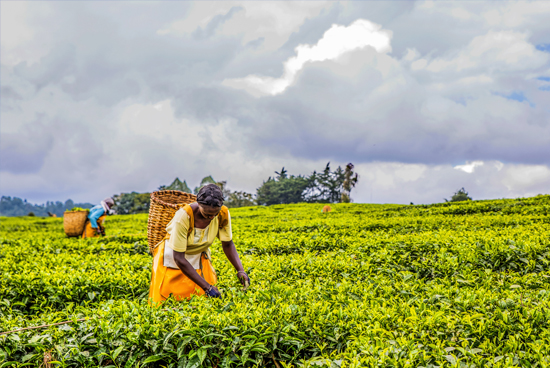 Agriculture forms the backbone of Kenya's economy, and contributes to approximately one third of Kenya's GDP. The agricultural sector also drives the country's non-agricultural economy, such as construction, education, manufacturing, transportation, tourism, and other social services.
Globally, Kenya is one of the top exporters for tea, coffee and cut flowers. They are also key producers of avocados, corn, green beans, onions, sugarcane, and wheat. You can bring in new ideas and technology to improve productivity, and further explore the downstream opportunities in Kenya's food processing industry.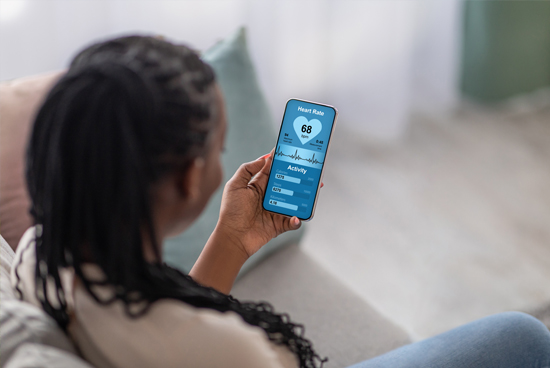 Kenya is evolving to become a knowledge-based nation, where businesses can look to capture opportunities in the information & communications technology (ICT) sector.
Due to the advanced mobile penetration and ICT developments in Kenya, there has been a growth in digital services across other sectors, such as agritech, edutech, healthtech, pay-as-you-go solar systems, government digital services amongst many others. You can expand into the country through innovation hubs that promote the use of ICT through co-working, collaboration, and incubation services. If your expertise is in e-Government services, you may also bank on your experience in public sector management, to design or implement e-Government systems that are relevant to Kenya's reform agenda.
Kenya has one of the most developed manufacturing sectors in East Africa. Under its Vision 2030 plan, it is also on track to becoming a middle-income country with manufacturing contributing to 15% of its GDP under its Vision 2030 plan.
Kenya's manufacturing sector is mainly dominated by the food-processing and textile & apparel industries, made up of over 1,200 businesses ranging from small family firms to large multinational companies. Explore Kenya's diverse manufacturing market by innovating technological solutions that improve yield or productivity.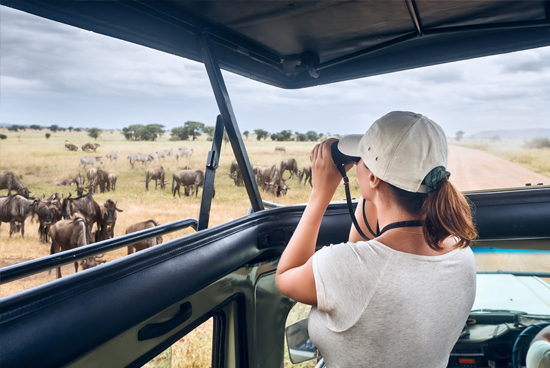 Kenya has a well-established tourism industry that accounts for almost 10% of the country's GDP. The country has one of the biggest and most diverse hospitality sectors in East Asia, and a thriving safari destination for tourists around the globe.
As the Kenyan government recognises the increasing importance of tourism to the country's economy, business tourism has been the central focus of investment and marketing. Businesses looking to establish their presence in Kenya can tap into the hospitality and tourism sectors to develop resort cities, eco-lodges, premium parks, new international hotels, and many more.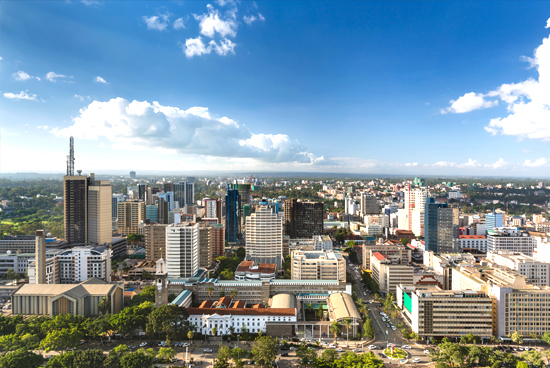 With Kenya's government focusing on growing its manufacturing industry, expect to see strong demand for the building of industrial parks, logistics facilities and specialised distribution. Demand for quality residences is also surging as Kenya's population seeks to live in urban areas for better employment opportunities.
Alongside better and quality international residences, the demand for green and sustainable buildings have also increased. Tap into the opportunities in the real estate sector, if you have solutions that are innovative or can help lower development and construction costs.
Learn about Kenya's business hubs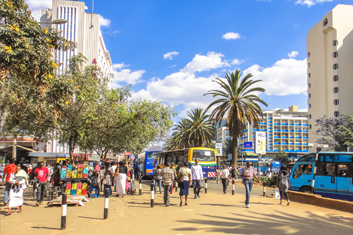 Nairobi
Nairobi, the capital of Kenya, is considered the business and cultural hub for East and Central Africa. It is well connected in the region due to its developed transport and trade links, and is a key industrial centre of Kenya.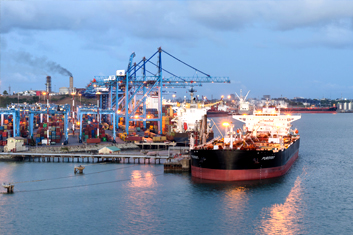 Mombasa
Mombasa is a trade gateway and a logistics hub connecting Kenya and East Africa to the rest of the world. It also serves as a major industrial hub for companies to invest in large industries like apparel, cement and grain milling.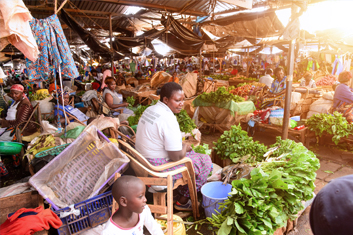 Kisumu
As the epicentre and transportation hub for the western region, Kisumu is one of the fastest growing cities in Kenya with an ongoing initiative set on developing its Special Economic Zones, industrial parks, enhancing agro-processing and support of manufacturing.
Ways for you to start in Kenya
Get in touch with partners, government agencies, and Singapore associations to help you enter Kenya.

Learn about doing business in Kenya and tap our range of programmes to set your business up for success.