Doing Business
Learn about doing business in Türkiye, stay up to date on the latest in-market news, and tap our range of programmes to set your business up for success.
Programmes & schemes for market expansion
Singapore's Bilateral Agreements with Türkiye
Türkiye–Singapore Free Trade Agreement (TRSFTA)

The Türkiye–Singapore Free Trade Agreement (TRSFTA) is the most comprehensive agreement ever signed in Turkish history and the most inclusionary agreement in terms of sectors comprising 18 chapters and one protocol.

The TRSFTA covers market access for goods, trade remedies, sanitary and phytosanitary measures, technical barriers to trade, customs and trade facilitation, trade in services, investment, government procurement, competition policy, intellectual property rights, transparency and dispute settlement mechanisms. The TRSFTA also addresses non-tariff barriers to trade in three major sectors, and covers tariff reduction or elimination for more than 95% of Singapore's exports to Türkiye.

Singapore–Türkiye Double Tax Avoidance Agreement (DTA)

DTAs provide relief from double taxation in the situation where income is subject to tax for both countries.

The provisions of the DTA apply to persons who are residents of one or both of the Contracting States. Please refer to IRAS for more information.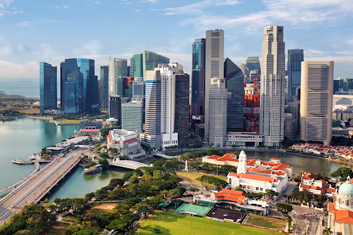 Türkiye launched the Asia Anew initiative in 2019 to improve ties with Asian countries.