Qatar
Capture opportunities in Qatar's open business climate, in areas such as energy, infrastructure, transport & logistics, and education.
US$66,838.4
GDP per capita (2021)
The World Bank
S$7.73b
Total bilateral trade in goods (2021)
UN Comtrade Database
18th
Global Competitiveness Index (2022)
Institute for Management Development
Infrastructure & urban solutions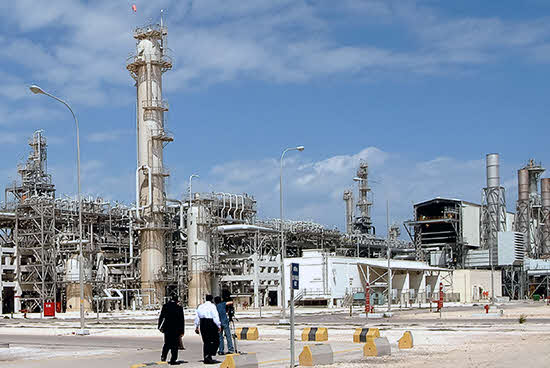 Oil & gas form the economic backbone of Qatar, and is the largest contributor to the nation's GDP, making up over 50% of the country's total government revenue.
Boasting the third largest proven natural gas reserve in the world, Qatar is the world's largest exporter of liquified natural gas (LNG). The Qatar Energy (QE) company oversees this large sector and forges key partnerships with foreign firms to develop knowledge and new skills. This presents opportunities for Singapore businesses to contribute their expertise and solutions in this market.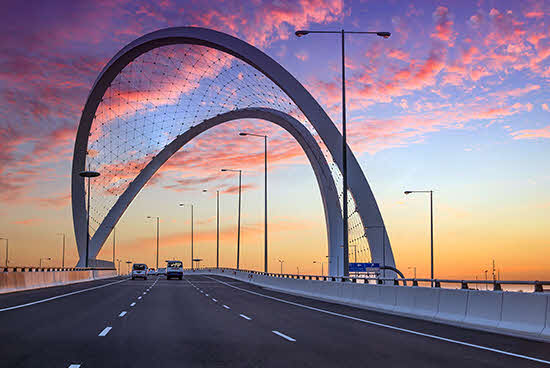 Qatar's National Vision 2030 sees the country enhancing their transport and logistics infrastructure, which was further catalysed by the World Cup 2022.
Qatar has built a new port, US$40 billion worth of rail projects, a new US$14.5 billion international airport as well as an expansive expressway programme between Qatar and Bahrain valued at US$4 billion. Offer transportation infrastructure solutions to enter Qatar's market and contribute to making Qatar's National Vision 2030 a reality.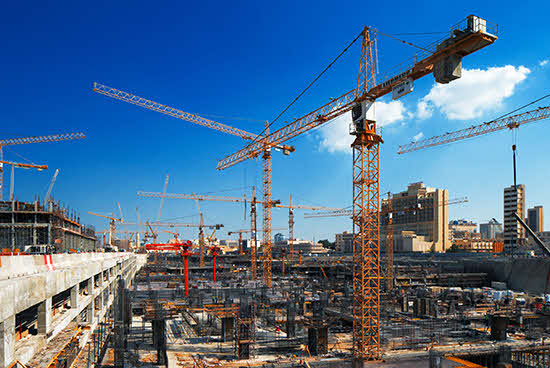 Qatar is developing several major infrastructure projects. In the area of environmental infrastructure, for example, it is developing a nationwide deep-tunnel sewage system, along with sewage treatment plants and pumping stations.
Qatar has one of the highest per capita water consumption rates in the world and consumes an average of 595 litres of water per resident, per day. Work with local Qatar firms to tackle water scarcity and ensure a constant water supply with adequate water and wastewater infrastructure to cope with the population's usage. You can also seek opportunities in environmental engineering and services, specifically in waste and wastewater treatment, and district cooling systems, as Qatar's government is planning to expand its water sector, including in water desalination and wastewater treatment areas.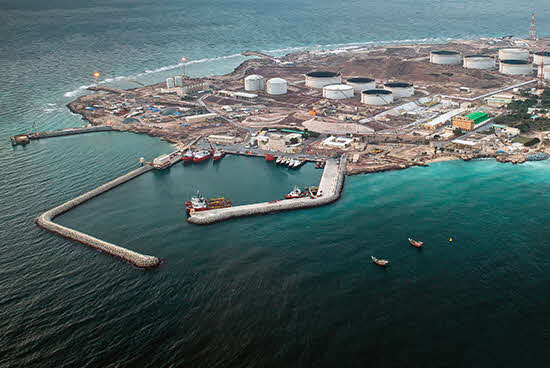 Qatar has been looking to diversify into petrochemical production, while keeping its foothold on the oil & gas industry.
Qatar has focused its petrochemical projects in two locations: Ras Laffan and Mesaieed. The Ras Laffan complex, with a capacity of more than 1.6 mpta of ethylene, is the Middle East's largest ethane cracker and one of the world's largest. The feedstock for their petrochemical complex will be ethane – produced primarily from the North Field liquefied natural gas expansion.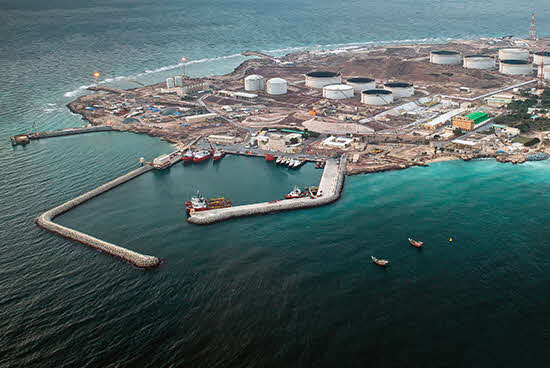 Food security is one of the top priorities for Qatar as they seek to build a self-sustaining food supply.
Qatar's population has been growing, increasing the dependence on food imports. As such, the government is aggressively pushing to achieve better self-sustainability, and have since built a dairy industry from scratch, which is capable of providing for the residents and exports.
Given the harsh climate and limited arable land, Qatar is turning to technologies to maximise production, while maintaining quality and reducing water usage.
Singapore with solutions in agritech and aquaculture could seek opportunities arising from Qatar's push to develop the in-country food production.
Learn about Qatar's business hub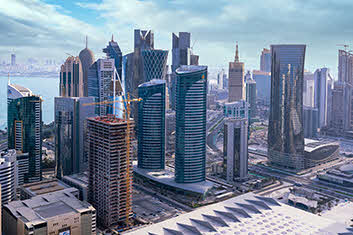 Doha
Doha is the capital of Qatar, and the country's largest city and economic centre. While Doha's economy is built mainly from its oil and natural gas industries, it has made significant strides in diversifying the country's revenue sources to arts and culture, services and tourism. To drive growth, Doha has also enhanced its transport and infrastructure.
Ways for you to start in Qatar
Learn about doing business in Qatar and tap our range of programmes to set your business up for success.

Get in touch with partners, government agencies, and Singapore associations to help you enter Qatar.