Malaysia
Malaysia is one of Southeast Asia's economic powerhouses, ranking second in the region for business landscape maturity and economic competitiveness.
US$11,109.3
GDP per capita (2021)
The World Bank
S$128.68b
Total bilateral trade in goods (2021)
UN Comtrade Database
32nd
Global Competitiveness Index (2022)
Institute for Management Development
Innovation & digital economy

Urban & sustainability solutions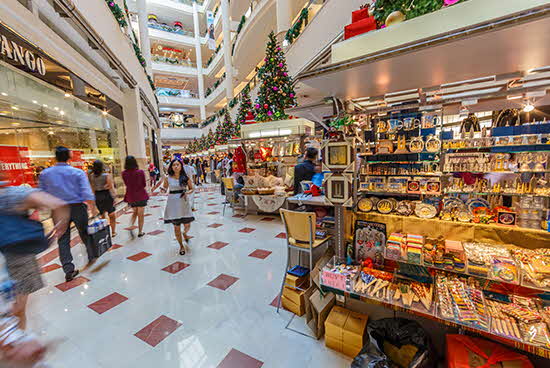 With a population of more than 33 million and a third of them living in urban areas, Malaysia has seen an accelerated shift towards e-commerce and online-to-offline consumer experiences, presenting new areas of opportunities for retail, F&B, and other consumer-facing businesses.
Due to its proximity and history with Singapore, Malaysia has always been one of the first international markets for many Singapore brands. Malaysians are also generally familiar with Singapore brands and concepts as many have worked, visited or lived in Singapore.
With the growing consumers' appetite for global brands, foreign companies can expect a hike in external demand for exports and manufacturing products, especially home appliances, fashion, and home and lifestyle retail products.
Enter Malaysia through offline and online channels:
Set up brick-and-mortar shops in the Klang Valley area, comprising Selangor and Malaysia's capital city – Kuala Lumpur. States such as Penang (Georgetown) and Sarawak (Kuching) are key tourism locations in Malaysia and home to a growing domestic middle class.
Reach a larger pool of consumers online through e-commerce. Malaysia recorded a market value of US$9.2 million in 2022, putting it in the 4th place amongst SEA markets for e-commerce value and 7th worldwide. Lazada, Shopee and Zalora are prominent platforms you can consider as first landing points.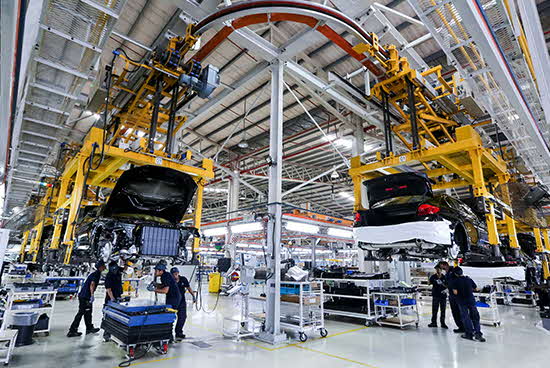 Manufacturing is one of the key GDP drivers for Malaysia. In 2020, the manufacturing sector recorded close to US$21.6 million in approved investment, with 66.9% being new projects. The top three sub-sectors are Electrical & Electronics (E&E), Petroleum Products and Basic Metal Products. There are also increasing opportunities in Machinery & Equipment and Chemicals & Pharmaceuticals. Under the
12th Malaysia Plan
(12MP) which outlines Malaysia's strategic focus from 2021-2025, the government is looking into infrastructure and policy reforms, leading to the promotion of new technologies, upskilling of talent and encouragement of more innovation through research and design activities. In the upcoming years through 2025, manufacturing will continue to be a key source of foreign direct investment (FDI) for Malaysia, particularly through incentives and ecosystem support that will attract international companies. Businesses can also look forward to FDI-friendly incentives at state levels, particularly in manufacturing-driven states such as Selangor, Penang, and Johor. As you expand your manufacturing footprint into Malaysia, consider locations across Peninsula Malaysia, each state serves different sectors from FMCG to semiconductor. Reach out to us if your company is interested in exploring manufacturing in Malaysia.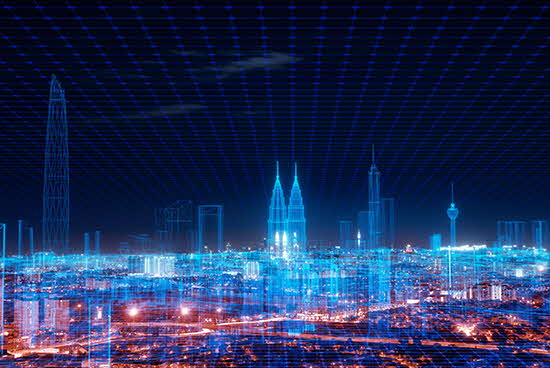 Malaysia's digital economy enjoys a head-start in Southeast Asia due to its traditional focus on the information & communications technology (ICT) manufacturing sector, which specialises in computers and consumer electronics, computer programming and IT consultancies. This has enabled the growth of Malaysia's digital economy as a whole and bolstered digital entrepreneurships, particularly in technology startups. With the pandemic accelerating digitalisation needs and technology innovation, Malaysia has made the development of its digital economy a key priority as highlighted in the
12th Malaysia Plan
(12MP) . The country launched
MyDIGITAL
in 2020, an initiative comprising 23 sub-activities which will build the digital economy to contribute 22.5% of the GDP and create 500,000 jobs by 2025. Correspondingly, financial inclusions through enhanced digital banking infrastructure can also be expected.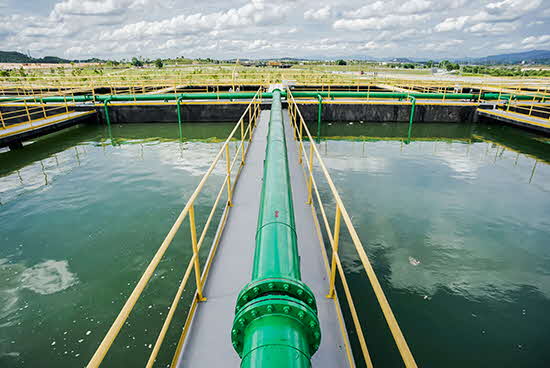 With three-quarters of its population living in urban areas, the Malaysian government has shifted its focus towards the development and enhancement of infrastructures. The 12th Malaysian Plan (12MP) strategic roadmap has introduced several sustainable projects. Malaysia has committed to achieve net-zero carbon emissions by 2050 and become a regional decarbonisation leader. This will be facilitated by the transformation of its energy and water sectors to take on a "green" approach by strengthening environmental governance. Other notable commitments include carbon pricing and tax arrangements, and the introduction of a comprehensive National Energy Plan which will help the country transit towards cleaner energy. Malaysia has made ambitious targets to increase its renewable energy mix from less than 10% in 2018 to 31% by 2025, with a focus on solar energy given its potential from photovoltaic (PV) modelling simulations done for Peninsular and East Malaysia. Due to the high volume of food waste and correspondingly slower implementation of proper recycling and treatment facilities, a portion of waste eventually ends up in Malaysia's landfills. The increased focus on greenhouse gas emission issues will present more opportunities in the waste management sector for both domestic and foreign companies.
Learn about Malaysia's business hubs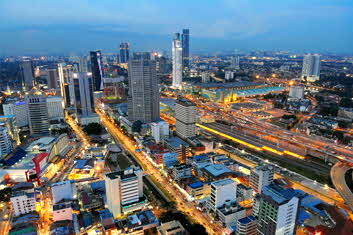 Johor
Johor is the second largest state in Malaysia, with an area of 19.016 km2 and a population of 3.6 million. In 2021, Johor recorded a GDP of USD 34 billion, after Selangor and Sarawak. Johor's economy is centred around services, manufacturing, agriculture and construction.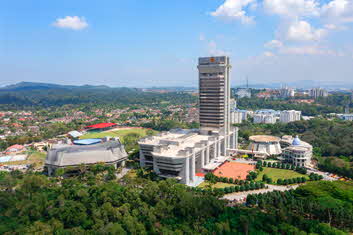 Selangor
Selangor contributes over 22% GDP as Malaysia's largest economy, with core industries covering ICT, manufacturing, media and services. It also houses key air and sea ports, including the Kuala Lumpur International Airport (KLIA), Subang Sky Park, and Port Klang.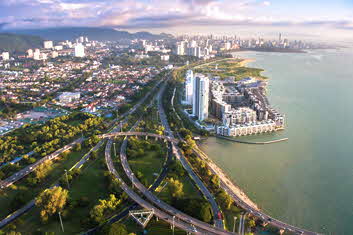 Penang
Penang is a small but economically significant state, known for its manufacturing and tech-friendly infrastructure and incentives. The state's Bayan Lepas Industrial Park is Malaysia's first free trade zone, which paved the way for the development of more of such zones, cementing Penang's reputation as the manufacturing hub of Malaysia.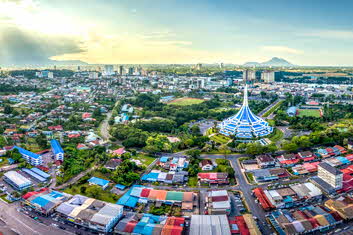 Sarawak
Sarawak is rich in natural resources, with a GDP largely contributed by export of primary commodities such as liquefied natural gas (LNG) and crude petroleum. In recent years, the state is focusing on manufacturing and other processed food exports.
Inspiring stories in Malaysia
Ways for you to start in Malaysia
Learn about doing business in Malaysia and tap our range of programmes to set your business up for success.

Get in touch with partners, government agencies, and Singapore associations to help you enter Malaysia.