Open Innovation Network
Connect entrepreneurs, innovators and researchers with corporates to develop and test-bed solutions to address challenges in Singapore and beyond.
Gateway to the open innovation ecosystem in Singapore
The OIN features challenges organised by companies or agencies. Innovators, startups and enterprises are invited to discover relevant challenges through the OIN and seek out solution development and market testing opportunities with local and global companies.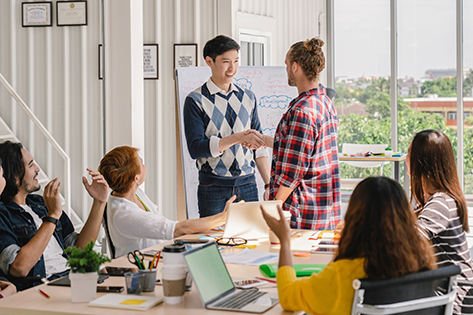 Learn more about the OIN platform

Explore opportunities and ongoing challenges

Submit your proposal before calls close
If you are new to open innovation, learn more about how it works and how to prepare for the challenges.
Explore ongoing challenges and look out for those that may fit your expertise. You can also register your areas of interest and receive customised updates on challenges, news and articles.
Check your eligibility before submitting your proposal. If you would not be able to solve challenges alone, consider collaborating with others for help. Ensure your proposal directly addresses the challenge statement to stand a higher chance of being shortlisted.
Learn more about the OIN platform

Share your challenge statement
If you are new to open innovation, learn more about how you can crowdsource for innovative solutions.
Publish your challenge on the OIN platform to tap our ecosystem of startups and SMEs.
Other Market Access and Networks opportunities
For Singapore companies interested in joint innovation projects and collaborations with other countries.

Enter overseas markets with confidence and connect with innovation communities through our programmes.

Co-Innovation Programmes open up new opportunities for the exchange of ideas and knowledge across companies in different countries. Work with an international counterpart to co-innovate solutions, test-bed them and scale up into the region together.