Business Services
Support the growth of local enterprises, or help them expand to regional markets with business services such as accounting and human resources, among others. Play a part in boosting Singapore's reputation as the leading regional hub for business services.
Get support through our programmes and schemes
Talent Attraction & Development
Human resources (HR) services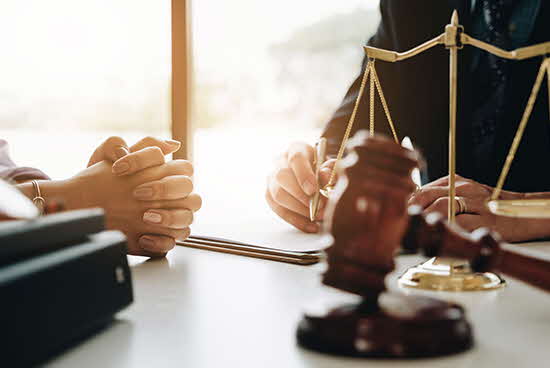 With more than 700 Singapore law practices and networks across the globe, Singapore is a trusted legal hub for dispute resolution services such as mediation and arbitration.
Singapore is highly recognised as a key Asian node for arbitration. Dispute resolution clauses in business contracts enable enterprises to manage potential conflicts and avoid destructive and expensive legal proceedings.
Key strengths of Singapore's legal ecosystem
Intellectual property (IP) management and mergers & acquisition (M&A).
Ranked first in Asia and 12th globally for the World Justice Project (WJP) Rule of Law Index 2020, which measures countries' rule of law performance over several factors.
Ideal neutral ground for resolving IP conflicts; we are home to the World Intellectual Property's only arbitration and mediation centre (outside of Geneva).
Accelerated filing for patents in more than 40 countries globally.
Signed by 46 countries, the 2019 Singapore Convention on Mediation, named after Singapore, is a United Nations Convention that promotes the recognition of mediated settlements.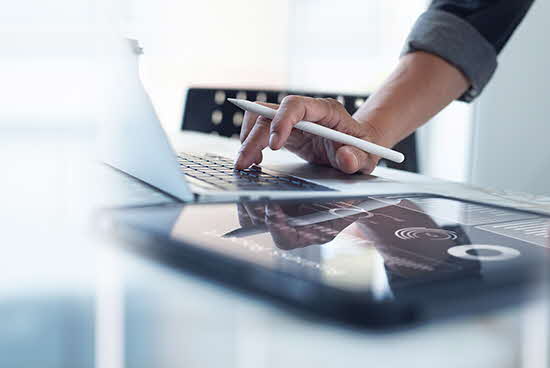 Singapore has over 700 accounting and advisory firms that cover a variety of services, ranging from business valuation, internal audit and taxation to risk management and corporate governance.
Many accounting firms are part of wide international networks or have overseas partners that can service both Singapore and overseas companies, from small and medium enterprises (SMEs) to multinational corporations.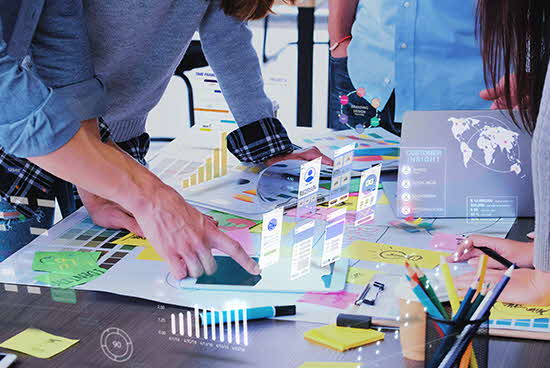 Singapore is the Asia-Pacific (APAC) hub for key advertising agencies. With access to a large pool of regional and global talent flow, this sector provides talent and opportunities for an extensive range of services, including advertising, branding, marketing, and public relations.
Singapore marketing firms have a strong understanding of Southeast Asia and can assist other businesses that are keen to expand within the region. With specialisations in different sectors and capabilities, we possess niche capabilities in target markets and can identify appropriate growth and expansion strategies.
Over the years, rapid digitalisation and evolving consumer behaviour have pushed marketing firms in Singapore to innovate and transform to remain competitive. This has led to a robust marketing ecosystem with new technology and capabilities, in areas such as augmented, virtual and extended reality, live-streaming, data analytics & consumer insights, and e-commerce.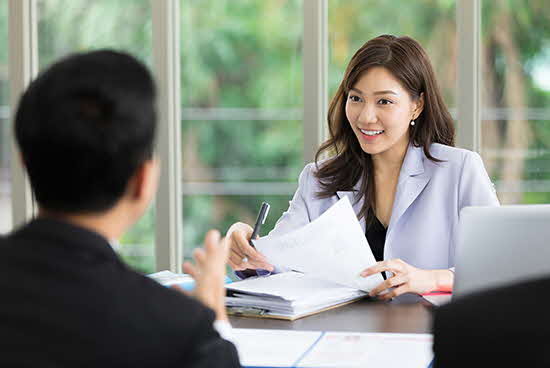 HR services firms play a crucial role in enabling the growth of other enterprises through services such as talent acquisition, management, payroll automation and remote working.
Remote working enables firms to tap talent across the country or globally without the need to set up a physical office. With more having to work from home due to the pandemic, many Singapore firms have learnt to pivot successfully, with many seeing increased levels of productivity.
Businesses can also seek the assistance of HR firms to help source for talent and adhere to local labour laws.
Get recognised for consistent quality through standards
Adopting standards is an effective way for your company to maintain consistent quality, build customer trust and gain acceptance in global markets.
Use recognised standards for your business and assure your customers that you have met local and international benchmarks for good quality.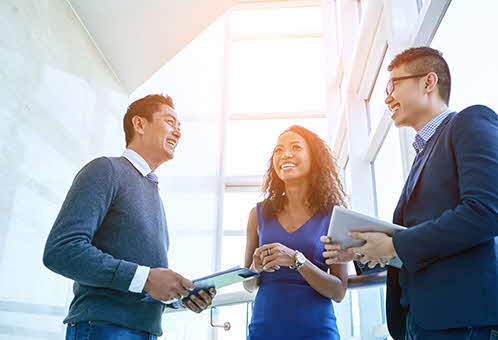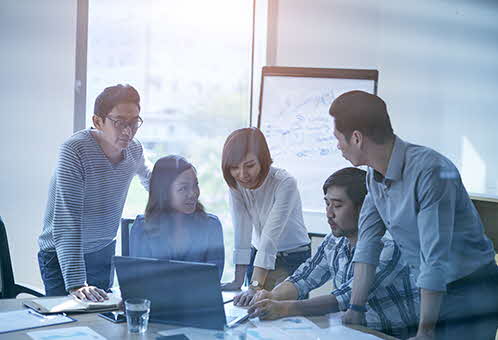 Is your business staying competitive?
The Professional Services Transformation Map (ITM) maps out strategies to steer the business services industry and workforce towards better skills and better work so that they can deliver better care for Singaporeans.
Explore the ITM to understand the core strategies, the initiatives and schemes to support the industry as a whole, and how other businesses like yours are innovating world-class business solutions and forging cross-disciplinary partnerships.
Ways to build up your capabilities in business services