Sea Transport
With Singapore's excellent maritime connectivity and vibrant maritime ecosystem, you can access business opportunities and source for emerging technologies and sustainability solutions.
Browse our programmes and initiatives
Talent Attraction & Development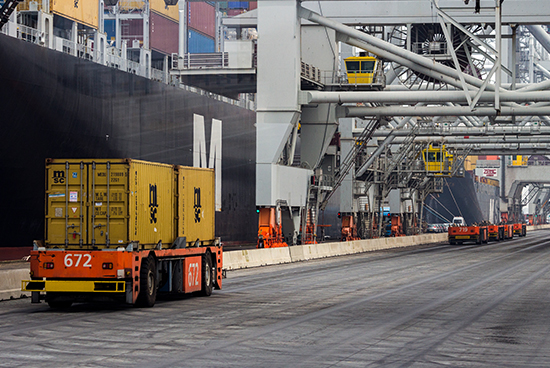 Shape the future of sea transport by adopting modern solutions such as automated port management and operations, and ship automation and control. Such technologies can help save time, reduce costs and benefit sea transport workforces around the world.
Robotics-enabled automated port management and autonomous commercial ships plying the seas are within reach, with the potential to improve supply chains, operating costs and sea transport workforces around the world.
Singapore's upcoming consolidated port operations at Tuas is envisaged to be an intelligent and efficient port that utilises automation, robotics and state-of-the-art container handling equipment and IT systems to automate yard and wharf operations. It will also rely on data analytics to optimise operations.
Your company can integrate automation solutions in your service offerings that help to save time, reduce costs and increase data efficiency, not only in Singapore but abroad.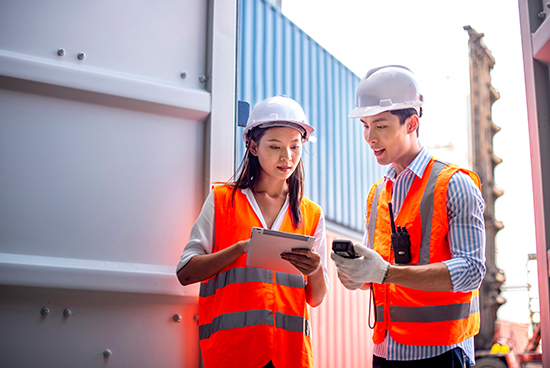 Digital solutions such as data management, blockchain or artificial intelligence can streamline processes and supply chains, while secure digitalisation solutions can increase the efficiency of your shipping business.
Digitalisation and cloud technology are optimising the efficiency of shipping businesses and delivering better business results. Digitalisation also links up companies in the shipping and logistics sectors to deliver better joint customer service.
You can improve how the industry conducts business by offering end-to-end logistics and supply chain services backed by secure digitalisation solutions. Maintaining the accuracy and authenticity of data flows across the global supply chain remains a challenge, as you must also provide protection for your data integrity.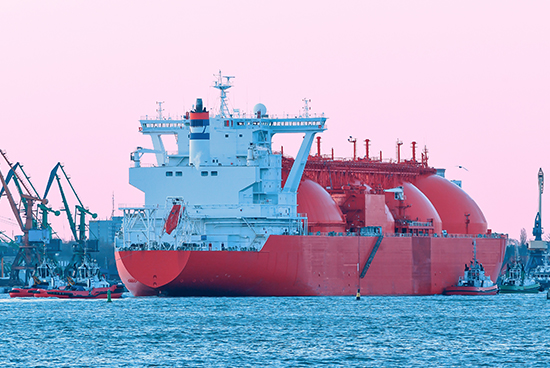 More countries and businesses are germinating greener initiatives and practices to shape a more sustainable maritime future. Singapore companies should invest in green technology and capabilities to remain relevant and competitive, as well as to capture opportunities overseas.
As part of maritime sustainability efforts, countries and businesses around the world are funding big data research efforts, as well as the development of green technologies and alternatives such as liquified natural gas (LNG).
In consultation with industry partners, the Maritime Port Authority of Singapore (MPA) has developed a roadmap to help the sector achieve the target set by the International Maritime Organization to reduce total annual greenhouse gas emissions by at least 50% by 2025. These efforts aim to make their ships and ports greener and reduce their vulnerability to fluctuations in fossil fuel prices.
You can increase your competitive edge by partnering with big data research or green technology firms to offer customised, sustainable solutions to potential customers abroad.
Get recognised for consistent quality through standards
Adopting standards is an effective way for your company to maintain consistent quality, build customer trust and gain acceptance in global markets.
Use recognised standards for your business and assure your customers that you have met local and international benchmarks for good quality.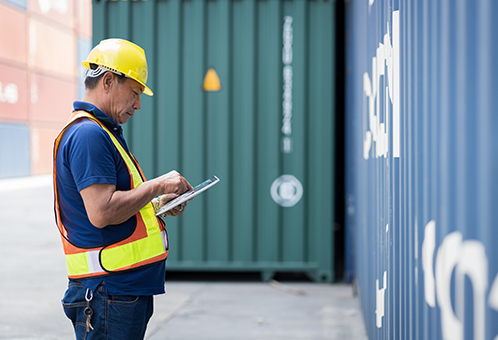 Is your business staying competitive?
The Sea Transport ITM covers key strategies to address the challenges and opportunities from the pandemic and shifts in global supply chains. The industry can look forward to increased opportunities in physical and digital connectivity for resilience, technological advancements, and the global efforts for the green transition of the maritime sector.
Ways to expand your business in sea transport