Germany Singapore Business Forum
Join business leaders to discuss growth opportunities in Africa and Asia.
29-30 AUGUST 2023 | Grand Copthorne Waterfront, Singapore
GERMANY SINGAPORE
BUSINESS FORUM CONNECT
The Germany Singapore Business Forum (GSBF) Connect is a key platform for German and Singapore companies to form partnerships in industrial and digital transformation, open innovation and market access. Comprising a series of events throughout the year, each GSBF Connect edition focuses on themes with relevance to both German and Singapore companies.
On 1 June 2021, GSBF Connect: Manufacturing and Innovation in Southeast Asia will highlight the manufacturing opportunities and co-innovation possibilities between German and Singapore companies in Southeast Asia.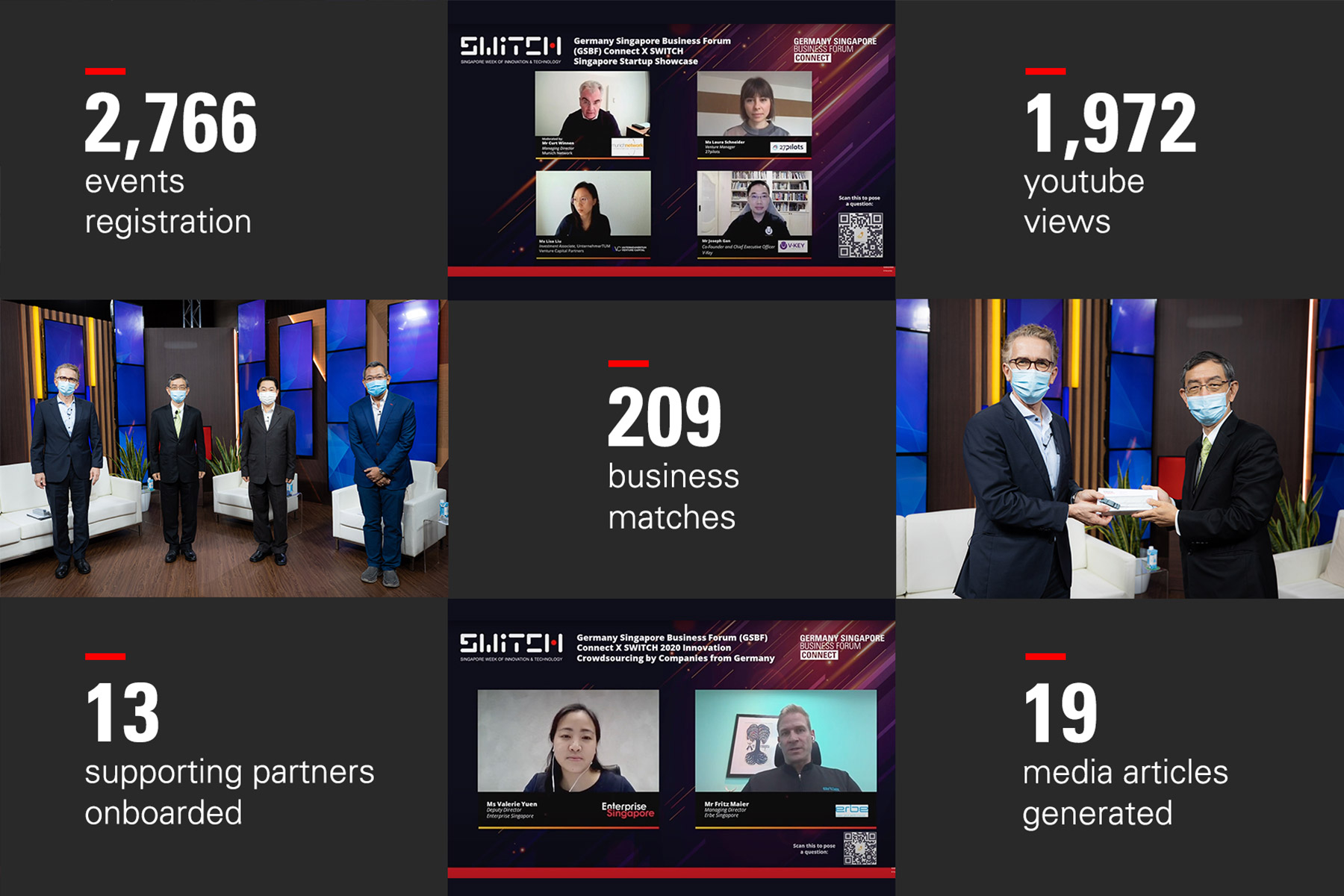 Connect with us
For the latest updates on our upcoming events!