Over the years, commodity traders have sought to create value by moving beyond the buying and selling of goods, to producing and processing commodities. They have also embraced new technologies that improve efficiency and serve new and more varied customers.
However, innovation cycles are becoming shorter.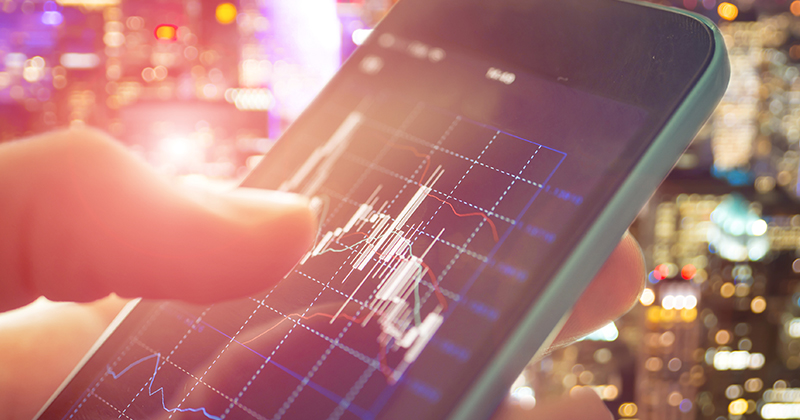 The wave of disruptive technologies – from the Internet of Things to big data analytics – are revolutionising production, supply-chain management and commodity financing. Growing consumer awareness of sustainability and ethical issues, as well as regulatory requirements in several jurisdictions, are pressuring companies to ensure traceability from the origin of products to their overall carbon footprint. The increasing use of automation and artificial intelligence (AI), and the advent of algorithmic trading are also redefining the nature of commodity trading itself.
Blockchain technology, in particular, is expected to play an important role in cross-border trade financing and improving the traceability of goods. It enables trade documents, shipment updates, delivery and payment statuses to be shared across a single shared ledger, reducing transaction time and authentication processes. Transactions that take as many as 40 days using paper-based processes can now be completed in a week using blockchain, enabling companies to optimise the use of their capital1.
Some global commodity traders have started working with financial institutions and partnering each other to develop blockchain solutions for trading and supply-chain management. Most commodity companies, however, are still exploring ways to integrate innovation into their own businesses – either by acquiring technologies, or developing these capabilities in-house.
The success of innovation in commodity trading ultimately lies in the hands of how open industry leaders are in changing the way things are done. The creation of a participative environment with an open architecture with many players on board – ranging from traders to logistic providers and banks – is essential.
Acquiring the right talent forms the backbone of this transformation
The environment in which companies operate plays a key role in determining how they innovate and adapt to these forces of change. And the availability of a diverse talent pool will enable cross-pollination of ideas and allow companies to hire people who are willing to push boundaries, think-out-of-the-box and be effective problem solvers.
This realisation is acute in a country like Singapore, which is home to 80% of the top commodity trading companies, and which has the ability to finance 30% of Asia's trade deals
2
.
Singapore's efforts to develop a well-trained workforce, a robust research community, and sophisticated financial markets have enabled us to achieve the top rank in Asia in the Global Innovation Index 2017, co-published by Cornell University, INSEAD, and the World Intellectual Property Organization.
Some trading houses have already started recruiting data scientists to transform business intelligence analysis from being reactive to predictive in nature. Harvard Business Review in 2012 called data scientists the "sexiest job of the 21st century" and Glassdoor named it the "best job of the year" for 2016. Data scientists will emerge as key assets for commodity companies.
At the same time, with digitalisation and AI, traders and other industry professionals will need to skill-up and reinvent themselves to remain relevant and employed. Singapore is putting in place a skills framework for the trading sector, which will identify the relevant skills that its workforce has to develop.
Commodities traders have always been nimble and quick to respond to opportunities. In an environment where markets are becoming increasingly transparent and margins are thinning, those who can innovate will win in the emerging world order of commodity trading.
Setting up an office in Singapore? Here's how to get started.
1 From comments at the 2017 Global Trader Summit and Global Trader Dialogue
2 "Digitalisation of Trade – New Mindsets, New Skillsets" -- Keynote Address By Mr S Iswaran, Minister For Trade And Industry (Industry), 6 Sep 2017