First published on The Business Times on 20 October 2022.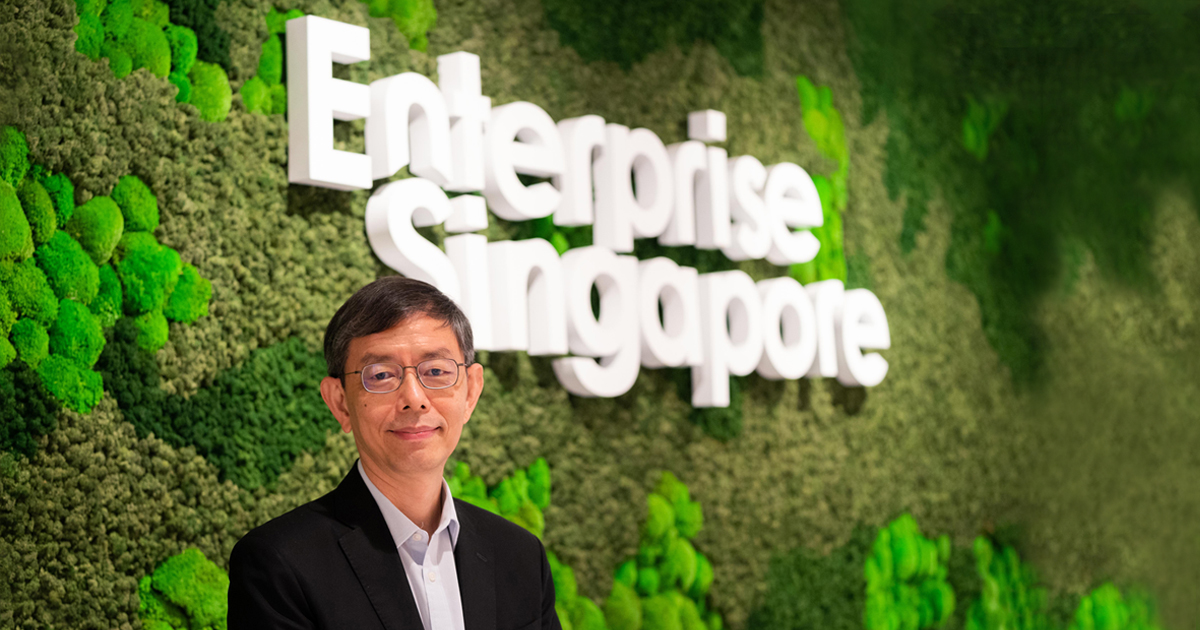 It's official: The coming months could see a global recession unfold, warned the World Bank and International Monetary Fund in October. Across Singapore, businesses big and small are bracing for another season of financial uncertainty, which has characterised markets since the pandemic began.
For startups, growing concerns could be particularly acute. Inflation – likely to dominate headlines for the near future – are impacting investor appetites, said Enterprise Singapore (EnterpriseSG) chairman Peter Ong in a recent interview with the Business Times.
"The funding environment will turn more sober," he said. "Some venture investors are tightening their funding sources, be it practising more care when deploying capital, or seizing the opportunity to negotiate better terms. The value compression globally may depress opportunities for fundraising or listing."
Companies are also beginning to tighten their belts, Ong said, citing how a number of tech startups have begun to roll out cost-cutting measures and retrenching staff.
But it is not all doom and gloom. Amid expectations of a challenging 2023, the Asia-Pacific is still projected to be the world's fastest-growing investment region, where opportunities to innovate abound.
A clear indication: The increasing number of high-quantum deals in regional innovation hub Singapore. Players including courier company Ninja Van, retail technology firm Trax, education startup Emeritus, buy-now-pay-later platform Atome, patent analytics provider PatSnap and used car marketplace Carro collectively secured over S$5 billion in funding last year.
"Pockets may be tighter, but venture capital firms (VCs) that I have spoken with are of the view that funding and liquidity here will remain strong," Ong said.
The EnterpriseSG chairman attributes this to continued willingness to invest in high-growth enterprises that can meet humanity's future demand for green, urban and digital technologies. Such enterprises – whose solutions span areas including healthcare, supply chain logistics, and energy transition – dovetail nicely with South-east Asia's key drivers: digitalisation and sustainability.
Startups should seize these trends, he added, noting that they can seek opportunities to partner with public and private stakeholders to create solutions that meet emerging needs.
"What gives startups an edge is their speed to action," Ong said. "They have freer rein to test-bed new ideas and ways of working. The challenge lies in securing the financing, partnerships, and talent they need to turn their ideas into reality."
Digital and sustainable
With digitalisation and sustainability the key drivers of regional growth, how can companies tap emerging demand to create the sectors of tomorrow? EnterpriseSG chairman Peter Ong shares more:
Digitalisation
South-east Asia boasts one of the world's highest internet penetration rates. As a result, the pandemic has accelerated the hyper-digitalisation of industries from healthcare to consumer services, and opportunities abound to invent new, digital ways of work.
Digitalisation drives greater connectivity and interoperability of systems. It can, for one, strengthen supply chains by making logistics flows more efficient – and foster sustainable growth by reducing energy use and carbon emissions.
Sustainability
The global movement to combat climate change has created growth sectors such as renewable energy, circular economy, carbon trading and green transportation.
As more companies commit to sustainability goals and work toward minimising their carbon footprint, they will need to adopt technologies, such as cloud computing and artificial intelligence, to track and minimise emissions. Startups can tap on this growing need.
In addition, startups with a strong environmental, social and governance agenda are likely to attract the attention of prospective investors, as well as talent who want to work for places that do good.
Fresh waves of funding
With funding expected to tighten in the coming quarters, EnterpriseSG plans to catalyse more financing and build a pipeline of local and global talent, Ong said, as part of its continued efforts to grow innovative SMEs and startups.
It will catalyse investments through Startup SG Equity, which is a government and private co-investment scheme administered by EnterpriseSG's investment arm SEEDS Capital, the Economic Development Board's investment arm EDBI, and government innovation platform SGInnovate.
Under the scheme, SEEDS Capital and SGInnovate last year co-invested more than S$51 million into 58 startups, which later drew in over S$400 million in private investments.
EnterpriseSG has also installed mentor networks to help newly minted startups take off. Since 2017, close to 500 startups have received mentorship from leading early-stage VCs, incubators and accelerators under the Startup SG Founder scheme, with many startups going on to secure seed and Series A funding.
Beyond this, the agency is planning to foster more innovative partnerships across public and private stakeholders, and crowd in investors to increase growth-stage funds.
"In doing so, innovative businesses and startups are better supported to scale up and create new industry sectors of tomorrow," Ong said.
The agency is also exploring ways to capitalise on the "shift in fundamentals of the funding landscape", said Ong, through ways such as helping startups capture the attention of the growing number of family offices in the region.
"Startups are recognising private capital as a form of 'smart capital' that comes with technology, business know-how and networks," he said. "Our ability to channel these new sources of wealth and financing into innovation and startups can be another fillip to help companies tide over this difficult period, and seed businesses for the future."
To differentiate, innovate
As Singapore's economy runs on the twin engines of innovation and internationalisation, robust innovation is half the battle in keeping the economy globally competitive.
In the face of economic and geopolitical developments, the Republic will "double down" on support and investments in research, innovation and enterprise, Ong said, adding that this is "non-negotiable through economic cycles".
Between 2021 and 2025, the Government will inject about 1 per cent of the nation's gross domestic product, or about S$25 billion, into deepening enterprise innovation capabilities, developing entrepreneurial talent, and expanding the core capabilities of innovation-related institutions. These include Institutes of Higher Learning, Centres of Innovation in polytechnics, and research organisations under the Agency for Science, Technology and Research.
Given a red-hot hiring market short on supply, access to tech talent is a major challenge facing today's startups. Thus, one of the nation's key priorities is to build a pipeline of highly skilled tech and business development professionals who can staff its innovation ambitions.
It will achieve this via a range of government schemes such as the Global Ready Talent programme, which sends young talent on local and overseas internships at a variety of firms, including startups.
And as the world's economies grow ever more connected, our local ecosystem needs more international talent to drive knowledge exchange. To encourage experienced entrepreneurs and top technologists to drop anchor here, Singapore is rolling out special visas, such as its EntrePass and newly-launched Overseas Networks and Expertise Pass, to ensure a supply of valuable global perspectives.
These and other efforts are paying off, as Singapore's startup ecosystem recorded strong growth over the past 5 years despite Covid-19 setbacks. Even so, startups must continue to innovate if they want to defend their competitive edge, achieve scale, and expand abroad amid troubled global markets.
"Startups cannot succeed on their own, and just by relying on the domestic market," Ong said. "What matters is that they are able to demonstrate an innovative advantage to set themselves apart from others, while remaining open to collaboration and co-innovation across borders."
Singapore has no crystal ball to future-gaze as the world enters a volatile and uncertain period, so the next best thing the nation can do is pad up its innovation infrastructure – plans that are already underway, said Ong.
"If there is anything the pandemic has taught us, it is that we must expect the unexpected," he added. "We must be quick to respond to market signals and adjust our support for startups, to ensure that they are well-equipped to withstand headwinds and capture new opportunities when the time is ripe."
This is the second of a four-part series that explores how a focus on innovation can help homegrown companies unlock opportunities and open doors to global partnerships. Find out more here.
Sustained growth
S$14.7 billion
Singapore's startups clocked S$14.7 billion in investments in 2021, an all-time high
45%
Startup investments jumped more than 45% per annum between 2017 and 2021
11%
Between 2017 and 2021, the number of tech startups in Singapore grew by about 11% per annum to reach over 3,900
S$25 billion
Between 2021 and 2025, about S$25 billion, or around 1% of Singapore's GDP, will go toward developing innovation capability
Over 400
There are over 400 global, regional and local VCs in Singapore as of 2022, double that of 2020
7th
Singapore came in 7th in the Global Innovation Index 2022, and 7th in StartupBlink's Global Startup Ecosystem Index 2022