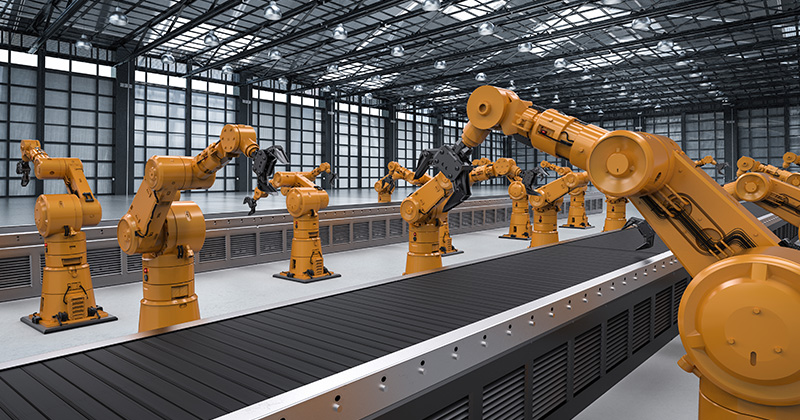 The last era has seen an increase in natural disasters, pandemic outbreaks and geopolitical tensions across the world. This has led to global supply chains being vulnerable to disruptions more than ever before, as well as demand patterns for products and services evolving at an unprecedented rate.
According to new research on global value chains by the McKinsey Global Institute, supply chain disruptions can last for over a month. In cases of severe disruption, a company could even lose a year's worth of profit. In a survey conducted by McKinsey among supply chain executives, an overwhelming 93% of respondents indicated plans to make their supply chains more resilient.
These findings were unveiled at the recent Germany Singapore Business Forum (GSBF) Connect, which was held at the Industrial Transformation Asia-Pacific (ITAP) 2020 conference. ITAP is Asia Pacific's largest Industry 4.0 (I4.0) event and the regional version of Germany's Hannover Messe.
The focus at this year's GSBF was on creating more frequent and sector-relevant opportunities for networking and collaboration between Singapore SMEs and German Mittelstand. At GSBF 2020, industry leaders traded insights on strategies that Singapore and German companies can take to build supply chain resilience and business agility amid today's disruptions.
Diversification of supply chains across Southeast Asia
When COVID-19 first struck, many cities around the world were impacted by lockdown measures imposed by authorities. This sent massive shockwaves through the supply chains within these cities, affecting manufacturers that depended on these supply chains.
To counter these shocks, Pepperl+Fuchs, a German developer and manufacturer of electronic sensors and components, quickly rearranged parts of its supply chain across different locations so that disruptions at one location would not affect its global operations. Despite the initial shock, this shift enabled Pepperl+Fuchs – which provides over 60,000 different products to its customers – to achieve a delivery reliability of above 95%, making them less dependent on a single market for sourcing goods and suppliers.
According to Mr Lawrence Yip, CMO of Sembcorp Development Limited, more companies – which previously consolidated their operations in China – are now relocating parts of their supply chains to Southeast Asia. Southeast Asia represents the world's fifth largest manufacturing economy, worth an estimated US$600 billion (S$818 billion) in value-add.
Supply chain diversification across Southeast Asia has been an effective core strategy for MNCs to manage risk exposure, said Mr Yip. And for many of these companies, Singapore has been used as a springboard into Southeast Asian markets. You can afford to learn from the experiences of these MNCs and rely on the same strategy to build supply chain resilience for your company.
Enhancing business agility
Beyond diversification, companies must also improve the end-to-end transparency across their supply chains. This will allow them to be agile enough to anticipate and address potential disruptions in material supplies or industry changes.
By leveraging digital supplier collaboration platforms, material suppliers can seamlessly share information with manufacturers about the status of components being shipped out, said Mr Jonathan Ng, CEO of McKinsey's Digital Capability Centre. It's a win-win situation, as manufacturers can gain a greater overview of their supply chains and have enough lead time to address any shifts in demand.
Furthermore, companies need to develop agility in their capabilities to balance disruptions within industries affected by fluctuating demand for products and services. According to Dr Gunther Kegel, CEO of Pepperl+Fuchs, companies in the car automation sector – which has experienced disruptions recently – for instance, can consider expanding into the building automation sector where they are able to utilise similar manufacturing assets to bring value.
Hence, your company can buffer against unexpected shocks in certain industries by broadening your business focus and strategically stepping into related sectors.
Transformation through Industry 4.0
Companies can build their capacity for supply chain resilience and business agility through Industry 4.0 (I4.0), by tapping a triple transformation approach that accounts for business, technology and organisation.
In this approach, your company first needs to be clear about its business objectives, so that you can strategically plan for the infrastructure that will support its transformation, said McKinsey's Jonathan Ng. Second, your company needs to build an ecosystem of partners to support its digitalisation journey, in order to enhance the transparency of its supply chain and business processes. Mr Ng observed how successful companies were able to pick and choose the best breed of digital solutions and integrate these onto a common platform.
Third, your organisation needs to equip its employees to embark on the I4.0 journey. In the case of Pepperl+Fuchs, the German firm made use of the COVID-19 period – when people are adjusting to remote work and better able to appreciate innovations brought about by technology – to further accelerate its digitalisation journey. It successfully launched over 200 hours of digital content, and encouraged more than 4,000 people in its organisation to go on this learning platform during the downtime to upgrade their skills. Likewise, your company can find similar opportunities during this period to speed up your digital transformation journey.
Potential of Singapore-German partnerships
Partnerships are another key area that will enable your company to accelerate transformation in a COVID-19 world. For one, the Germany-Singapore SME Funding Programme has seen a growing number of Singapore companies embarking on joint innovation projects with German companies. The recent partnership between Singapore Polytechnic, TÜV SÜD, Delta Electronics and Singapore's Smart I4.0 Transformation Alliance was also formed to provide end-to-end I4.0 solutions to businesses.
Singapore companies should tap Germany's strengths in manufacturing state-of-the-art machinery and products, while German companies can capitalise on Singapore's strengths as a leading research and development and digital hub. To facilitate more collaboration between both countries, Singapore signed a Memorandum of Understanding (MOU) with the Asia-Pacific Committee of German Business in October 2020. Together with the European Union-Singapore Free Trade Agreement (EUSFTA), which is the first FTA concluded between the EU and an ASEAN country, these agreements will foster closer ties between Singapore and German companies and assist companies in maximising opportunities available in Southeast Asia, together.
Singapore companies can check out opportunities for partnerships in Germany here.