Africa's growth potential is an exciting space to watch. Sub-Saharan Africa, for one, is experiencing steady economic growth, projected at 3.1% this year and 3.6% in 2019-20201. It also houses six of the world's 10 fastest growing economies. However, growth remains volatile as the continent is still largely driven by high and fluctuating commodity prices.
Manufacturing has been a horizontal enabler in the development stories of many global nations. Africa is no different. Despite being a resource rich continent, Africa has a long way to go in maximising its assets for domestic benefits. Most African economies are still heavily reliant on agriculture and other natural resources2. For example, in West Africa, cocoa farmers remain as price takers and vulnerable to the global commodity market. These farmers only receive about 4% of the total value add in the cocoa value chain3.
Last year, according to the World Bank4, 19% of Singapore's gross domestic product (GDP) came from manufacturing (20% in Indonesia and 15% in India). Comparatively, Kenya's share stood at 8% and Nigeria at 9%. While current numbers have ample room to grow, rapid urbanisation; increased consumer spending and burgeoning youth population can propel the continent's structural development agenda.
Ethiopia and Rwanda are a couple of Africa's bright spots seeing a growth in their manufacturing base. Ethiopia has created special economic zones and emerged as the continent's largest hub for textile manufacturing. The Kigali Special Economic Zone in Rwanda, which exempts firms from taxes for 10 years, has attracted US$20 million investment from Volkswagen.
Governments are stepping up on economic diversification via policies that require local value-addition and import substitution. These efforts focus on driving exports, deepening enterprise capabilities, creating higher-skilled employment and by extension, alleviating poverty.
Singapore companies can contribute to the "Made in Africa" vision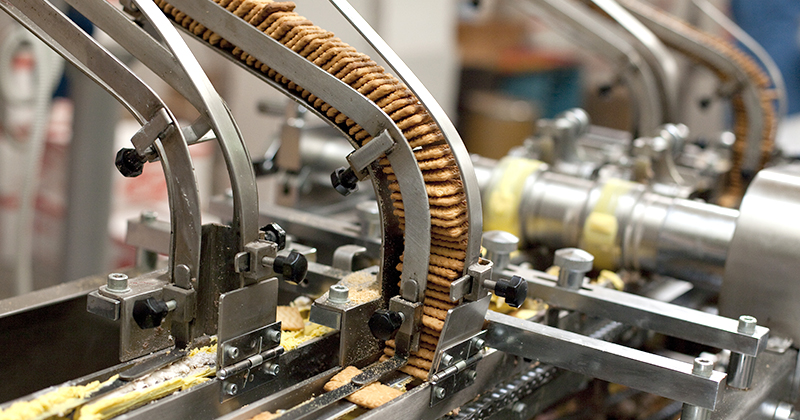 Take the case of Africa's food manufacturing industry. The sector is poised to be worth US$1 trillion by 20305 as the continent seeks to substitute imports with high value domestically-manufactured food. Africa's agri-food manufacturing sector therefore presents rich market potential for companies across the value chain – from agri-tech and food production, to food processing and packaging.
One Singapore agri-tech company, Asiatic Agricultural Industries, manufactures solutions that help optimise crop yields and safeguard the well-being of livestock. For instance, in Ghana, Asiatic provides fungicides to mitigate the prevalent cocoa pod disease.
Larger Singapore-based enterprises such as Olam, Wilmar, Tolaram, and Vega Foods, have gone beyond trading and distribution, to vertically integrating agri-and food processing into their local operations across the continent.
Software companies such as Arcadier are also providing complementary services to support the food manufacturing value chain. Arcadier recently inked a memorandum of understanding (MoU) with the Cross River State government to sell the State's cocoa beans and related processed products such as cocoa butter, powder and liquors to the rest of the world via its digital marketplace.
Beyond the food manufacturing and services industries, Alteco Chemical, a Singapore-based manufacturer of adhesives and glues, has been supplying their products to Africa for the past two decades. In 2012, the company set up an assembly plant in Ghana. Counterfeits were a big challenge to Alteco. By dedicating manufacturing resources in-market, it is able to better feel the pulse of its customers and stakeholders, as well as offer a more competitive pricing structure, largely thanks to duty free imports of manufacturing machineries and raw materials in the Ghana Free Zones.
Positioning for Africa's manufacturing boom
In August 2018, we concluded the fifth Africa Singapore Business Forum. Over 600 business and government leaders came together to discuss critical issues in a broad range of sectors – manufacturing, digital economy, financing and real estate.
During the panel discussion on 'Manufacturing: Positioning for Africa's manufacturing boom', Saikat Chowdhury, Managing Director of NivéSal, a company that helps entrepreneurs set up small and medium scale manufacturing units for basic goods, pointed out that Africa should focus on developing a strong foundation instead of going straight to advance manufacturing. He added that the cost of setting up a small manufacturing plant to produce goods such as pasta, biscuits or tomato sauce is not significantly higher than what many traders in African countries pay for imports of these same goods.
Darshan Chandaria, Chief Executive Officer of the Chandaria Group, believes political stability and trustworthy institutions make for a critical factor when a company is deciding whether to invest in the manufacturing sector in Africa. Deepak Singhal, Chief Executive Officer for the fast-moving consumer goods portfolio in the Tolaram Group, commented despite conditions like not having a steady supply of electricity and skilled workforce, Africa's young and growing demographic is a strong draw to fight these setbacks.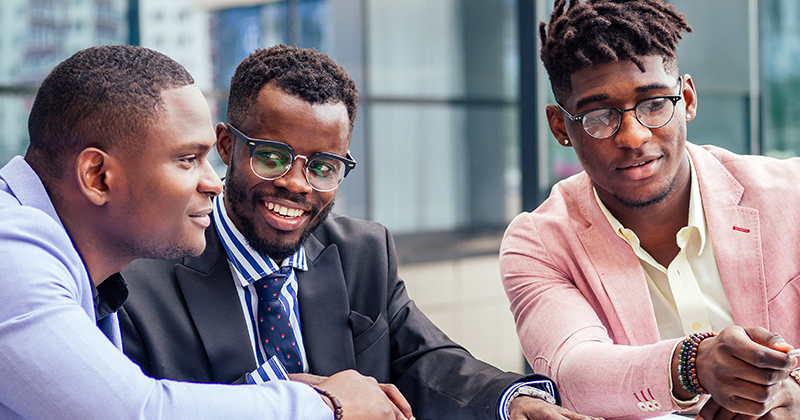 Unlike developed nations like Singapore, Hong Kong and Japan which are grappling with ageing population, Africa can easily tap on its burgeoning youth population to propel its development. By 2050, this demographic pool will be close to double that of Asia Pacific's6. Interestingly, this makes it the only region in the world where youth population is increasing. It is therefore pertinent for Africa to implement the necessary human capital strategies to support its structural development.
The path ahead for Africa
Singapore is ranked second in World Bank's Ease of Doing Business last year, enabling it to attract strong investment flows. The World Economic Forum Global Human Capital Report ranks us as one of the five countries with the greatest share of high-skilled employment. This is testament of a strong regulatory environment which facilitates the setting up of enterprises. Singapore institutions have been working with African governments on several fronts including investment attractiveness, long term city planning, customs modernisation and establishment of Special Economic Zones, and technical and vocational skills training.
Industrialisation cannot succeed without the right foundation. As Africa looks to shift from subsistence agriculture to commercial agriculture and high productivity domestic manufacturing, Singapore companies are in a good position to share our experience with Africa's economies, be it in economic or human capital development.
The World Economic Forum calls it a 'manufacturing renaissance'. The United Nations General Assembly calls it the Third Industrial Development Decade for Africa.
I couldn't agree more.
1

www.worldbank.org/en/region/afr/overview#2


2

www.afrst.illinois.edu/outreach/business/importsGrant


3 Friday@Noon, Issue 167, 12 October 2018, NTU-SBF Centre for African Studies
4

data.worldbank.org/


5

agra.org/wp-content/uploads/2017/09/Final-AASR-2017-Aug-28.pdf


6

www.brookings.edu/blog/africa-in-focus/2018/09/20/figures-of-the-week-africas-growing-youth-population-and-human-capital-investments