Going far, growing together at the Africa Singapore Business Forum 2023
First published
04 Oct 2023
/ Last updated
12 Oct 2023
:

Going far, growing together at the Africa Singapore Business Forum 2023
The Africa Singapore Business Forum (ASBF) 2023, which promotes business exchange and thought leadership, concluded on 31 August 2023, welcoming over 500 delegates mainly from Africa and Singapore. Here's what happened at the event.
The key to growth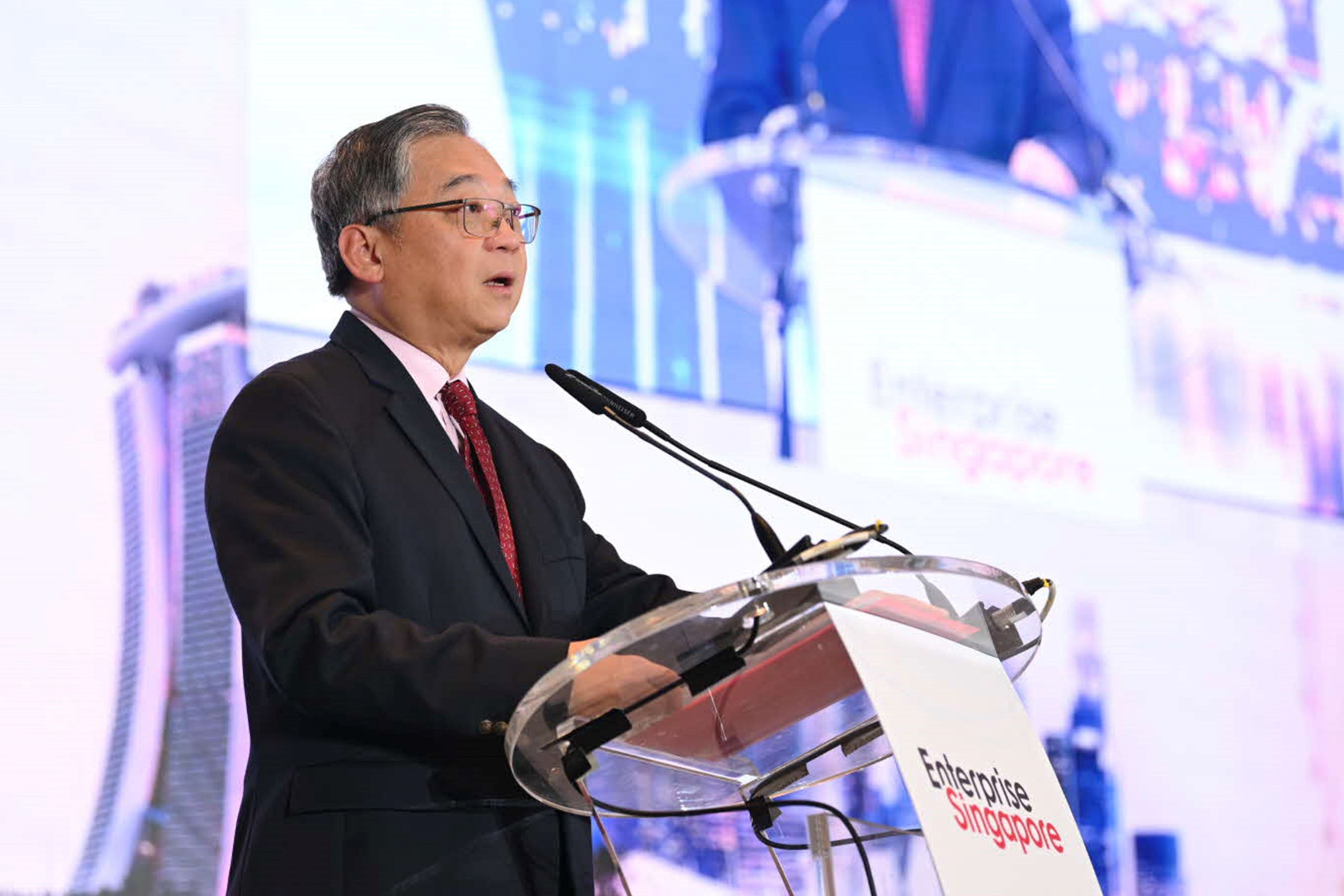 "To go far, go together." said Mr Gan Kim Yong, Minister of Trade and Industry, in his keynote address. This set the stage for ASBF, emphasising the need for partnerships, open connectivity, and regionalism, for Singapore and Africa. Mr Gan shared that Africa's trade with Southeast Asia accounts for 2.2% of the latter region's trade with the world, and that there is room to grow. Singapore is strengthening bilateral ties and supporting Singapore enterprises' ventures in Africa, signalling the intent to strengthen relationships between Singapore and Africa. Today, there are about 100 Singapore companies in 40 African countries. The Keynote Dialogue echoed Mr Gan's address. Mr Samaila Zubairu, President and CEO of the Africa Finance Corporation, added that Africa's main challenge is capturing value for economic development, while Minister of State Alvin Tan stated that Singapore companies can provide solutions for Africa's growing needs.
Agreeing to collaborate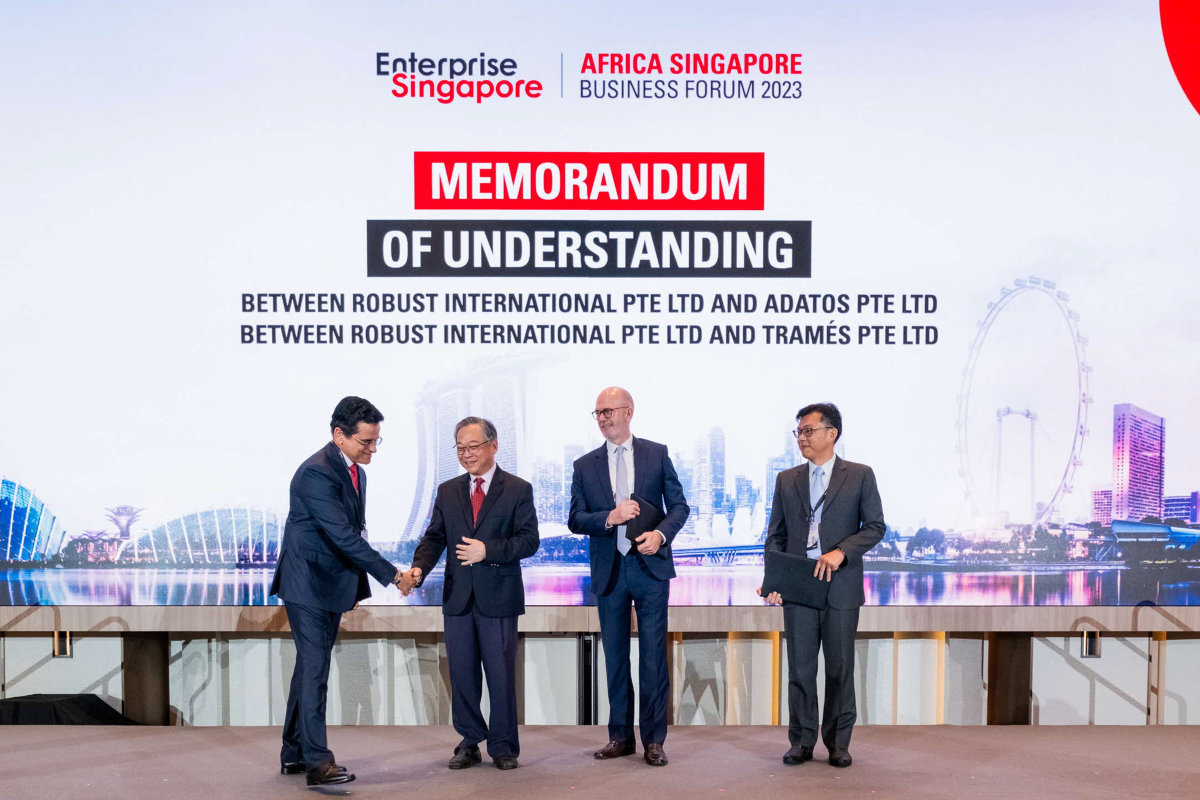 Five commercial Memoranda of Understanding and Agreements were inked at ASBF. These agreements foster partnerships between African and Singapore companies, spanning manufacturing, digitalisation and technology, sustainable development, transport, and logistics sectors.
Unravelling Africa's rapid development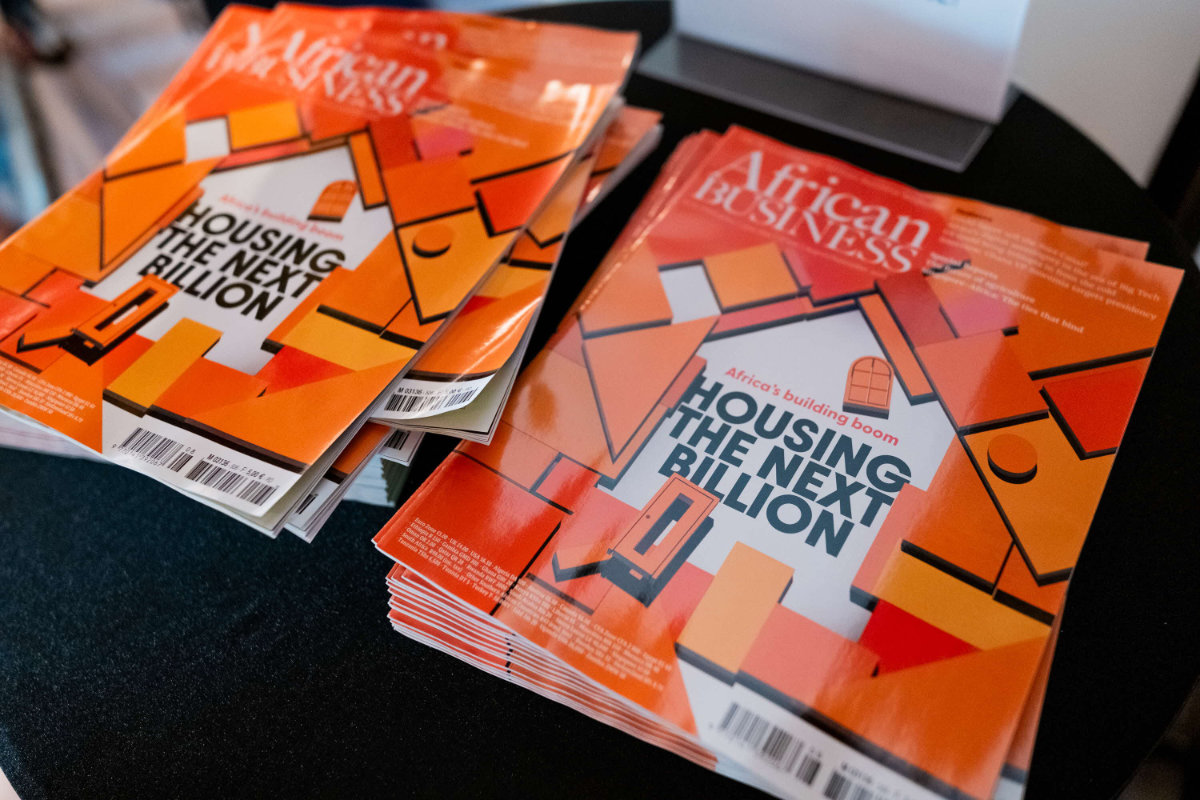 Industry leaders from manufacturing, digitalisation and technology, sustainable development, transport, and logistics sectors shared insights on the African market. Access to capital stood out as a key challenge across sectors, as many investors lack understanding of the African market. Africa's youthful workforce and rising demand for infrastructural development can also create new economic opportunities and markets for Singapore businesses looking to diversify or expand.
Zooming into the manufacturing boom
Africa's household consumption is set to cross US$2.5 trillion by 2030, and the increased consumption signals opportunities to improve manufacturing capabilities in Africa. New consumption patterns in Africa could also be a diversification avenue for Singapore businesses.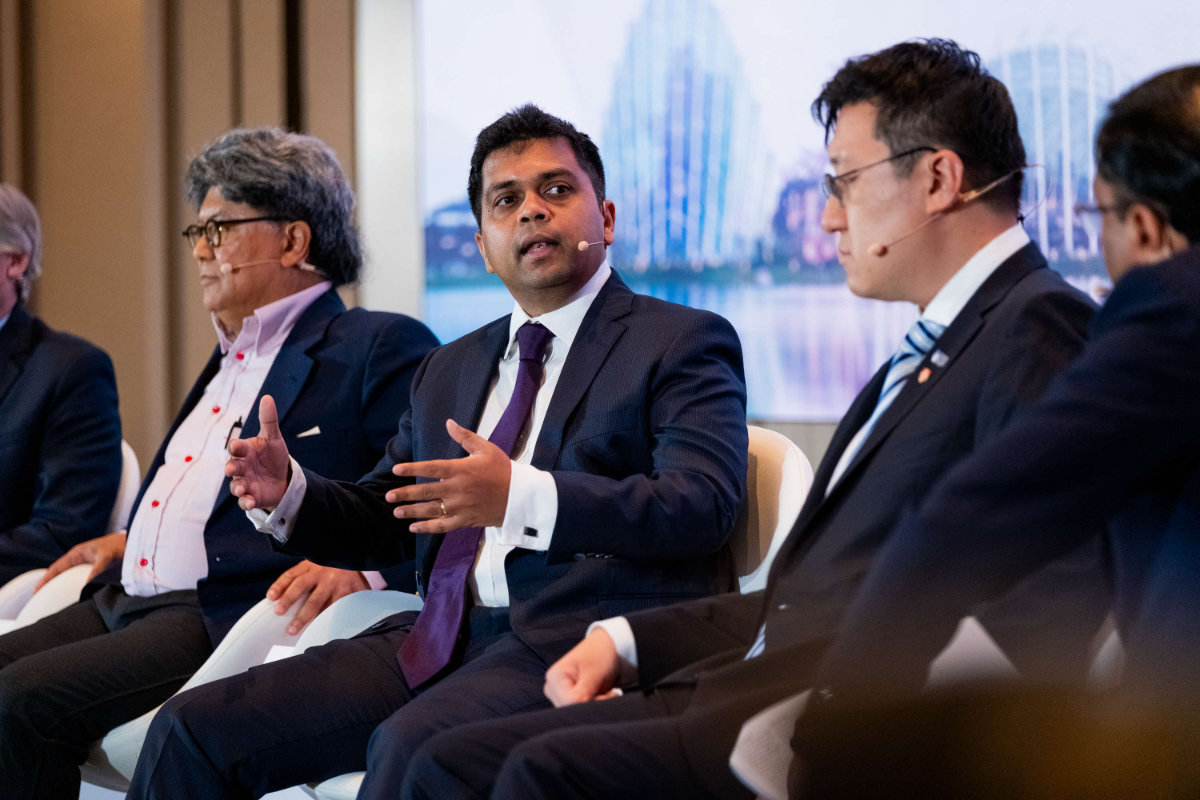 Africa's manufacturing growth hinges on logistics, said panellist Mr Santi Rasanayagam, Group CEO of Prime Logistics, a South African company that transports manufactured goods and commodities across the continent. With more manufacturing activities, the industry will require better logistics solutions such as speedier and more efficient deliveries, or better inventory management solutions. This creates growth opportunities for businesses specialising in logistics. He added that logistics is the touchpoint between manufacturers and consumers, and to connect them, good infrastructure is needed. Businesses specialising in infrastructure solutions could also look to Africa to provide them.
Leading with innovation in the digital age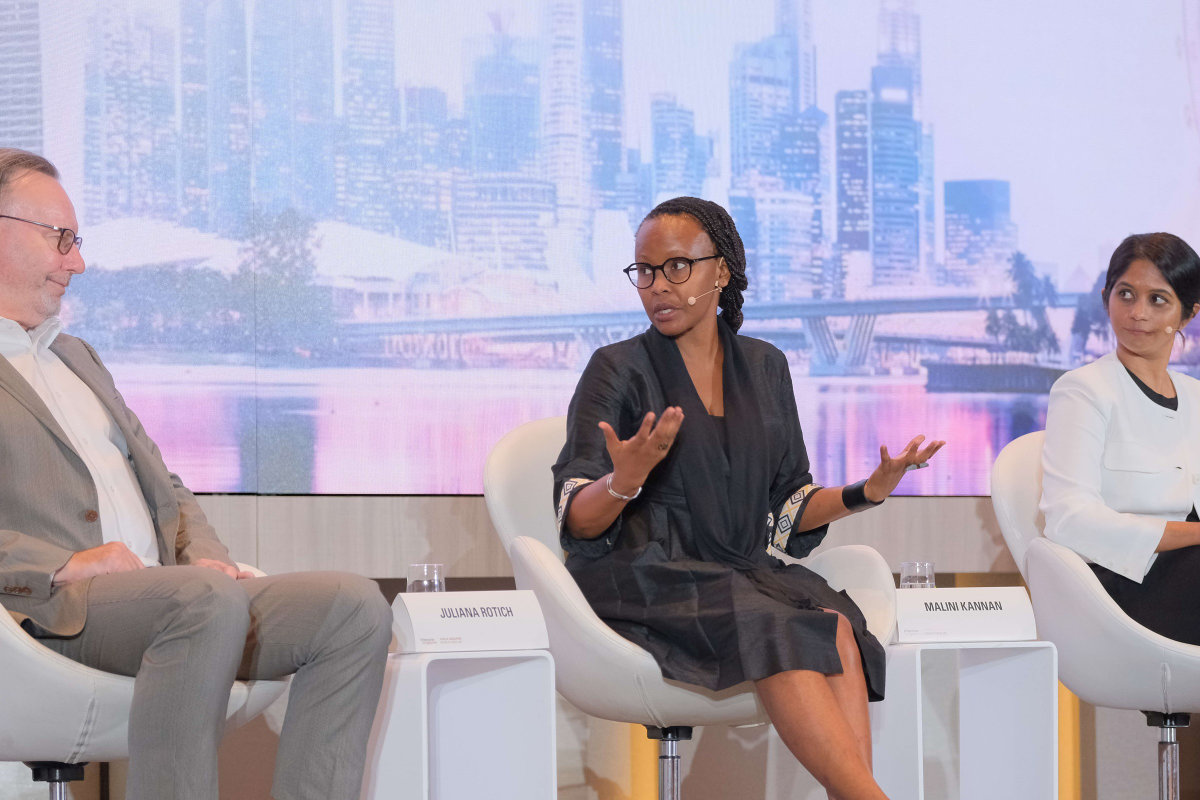 Africa's digital boom is the result of better digital infrastructure, access to credit, and more business activities, according to panellist Juliana Rotich, Head of Fintech Integrations of Safaricom Financial Services, the investment arm of one of Kenya's biggest telcos. She adds that the advent of AI tools has also increased productivity for companies. According to
African Business
, Olam, a Singapore agritech company, used AI to boost crop yields in Africa. They also stated that it could be used to make Africa's sizeable agriculture sector to be more productive.
Navigating challenges through borderless partnerships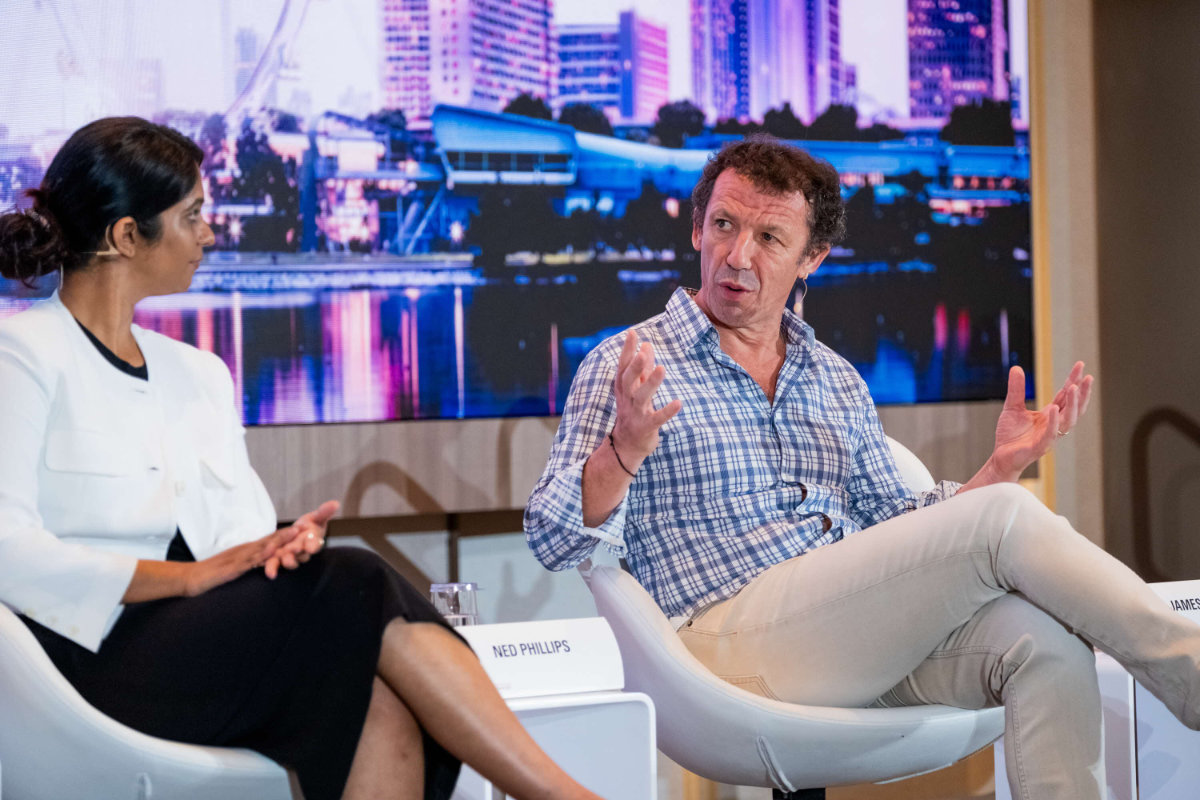 Bambu, a Singapore-based robo-advisory platform provider, ventured into Africa in 2020 despite border restrictions. This was done by working with local partners based in Johannesburg, South Africa. To date, Bambu has raised US$15 million and maintains a regional presence by continuing to be in touch with these partners. "It's a borderless world," echoed panellist Malini Kannan, COO of Thunes, a Singapore cross-border payment infrastructure company. Thunes tapped opportunities in Africa's mobile money market, valued at US$700 billion in 2021, by partnering local players who knew how to navigate complex regulations.
Growth in the green zone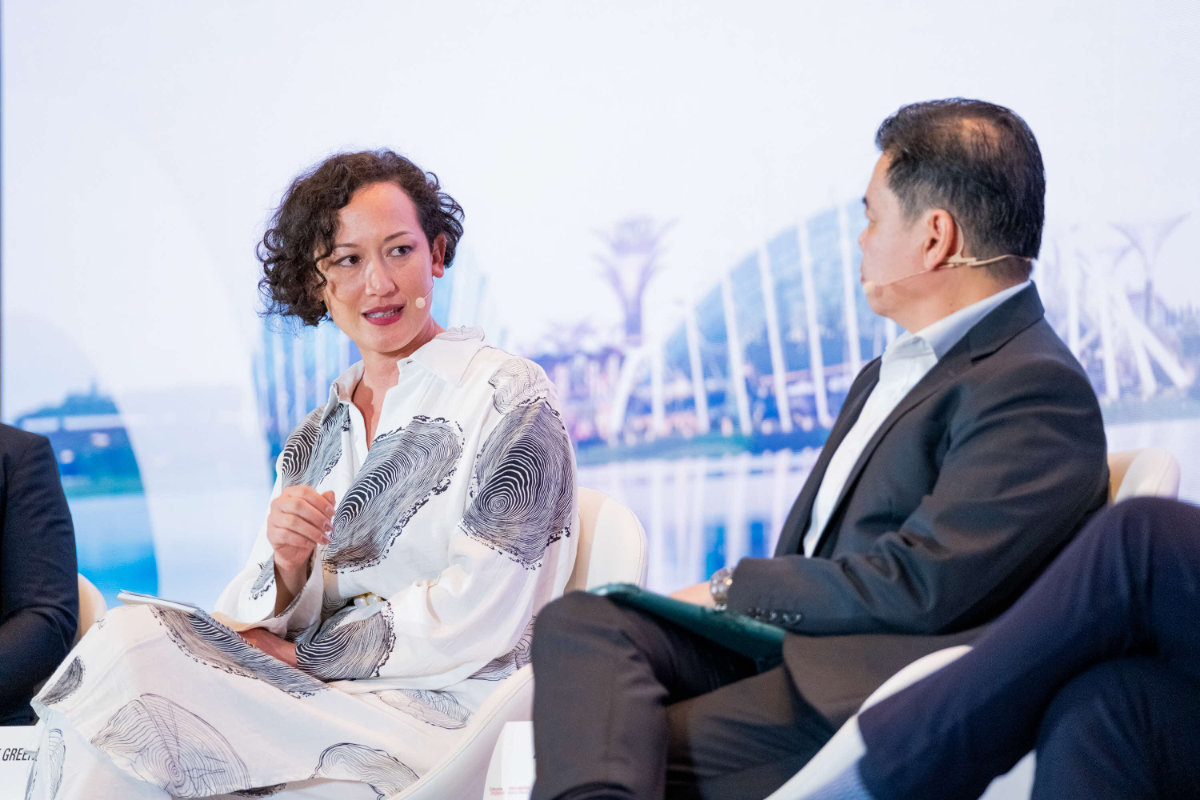 Africa's sustainability sector is relatively undeveloped. For example, it has over 60% of the unused arable land in the world, and only 11% of its hydroelectric power capacity is used. However, each country in Africa has different natural attributes, which impacts the transition into sustainable development. In addition, Africa also faces problems attracting capital, particularly in terms of green financing. Panellists from the "Africa's Green and Sustainable Development" concurred that investors are concerned with carbon credits, which create financial opportunities and promote long-term sustainable development. Gender equality, a key component of sustainable development, is also a problem in Africa. Women are responsible for 80% of food production, and more than 60% of all employed women work in agriculture, according to the
Institute of Security Studies in Africa
. Despite this, they are less likely to own land or have decision-making power. "Women can be just as productive when they have equal access to opportunities," said panellist Julie Greene, Chief Sustainability Officer of Olam. Ultimately, the challenge is in making cost-effective solutions that suit each country's geography, leveraging mechanisms such as carbon credits to offset high costs, and equalising the gender disparity.
Keep growing together in Africa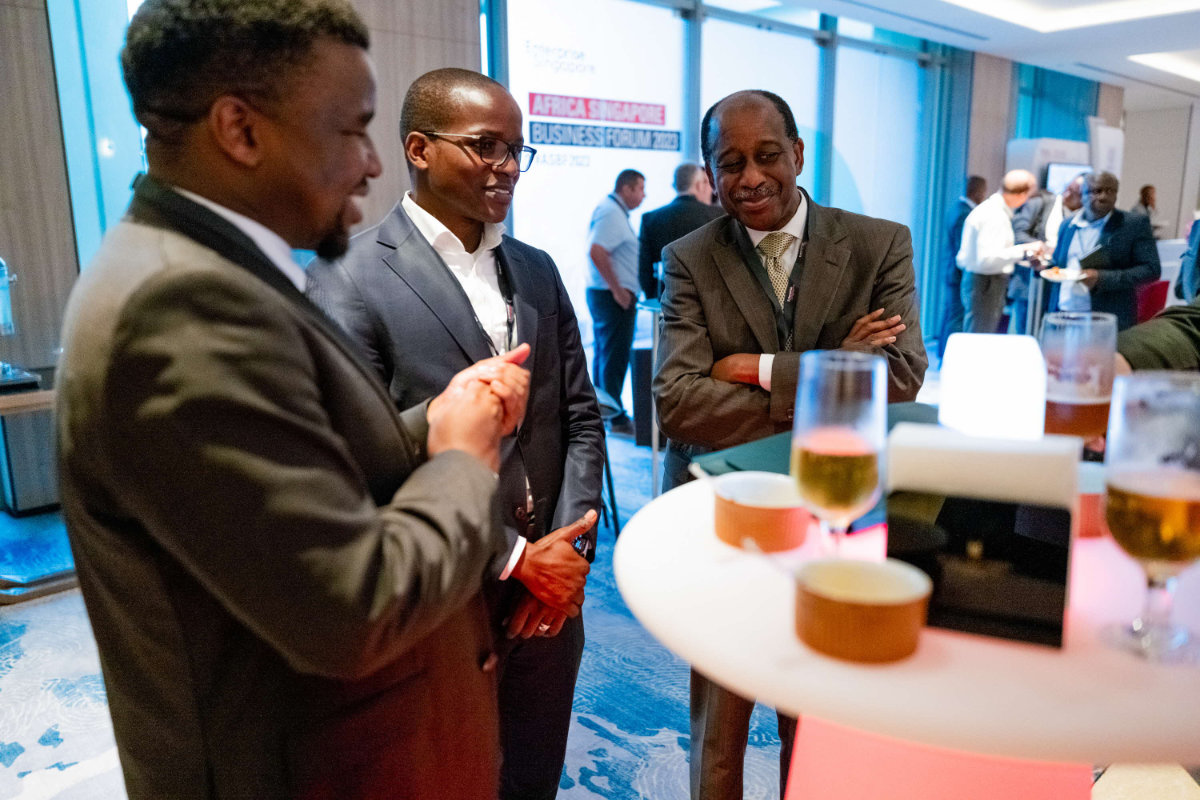 ASBF captured a glimpse of doing business in Africa: lively discussions amid undertones of the entrepreneurial spirit that Singapore and African businesses share. Rooms were filled way beyond their events, abuzz with conversations about growth, partnerships, and more. Ready to tap into the rhythm of Africa's growth? Learn more
here
.