The Middle East, with more than 400 million ready customers, might just be where to find your next big business breakthrough.
The Middle East region is undergoing a massive digital disruption, led by its young population (60% of its inhabitants are under 35 years old) who are massive users of smartphones and social media. In 2019, the e-commerce industry in the region was worth US$14.3 billion (~S$19.6 billion).
So how can a business owner like you tap into this massive market?
The answer is digital. Digital platforms are a quick and low-cost way to test the Middle East market.
In a recent webinar titled Digital Retail Opportunities in the Middle East, speakers and panellists share their best advice on how to get started.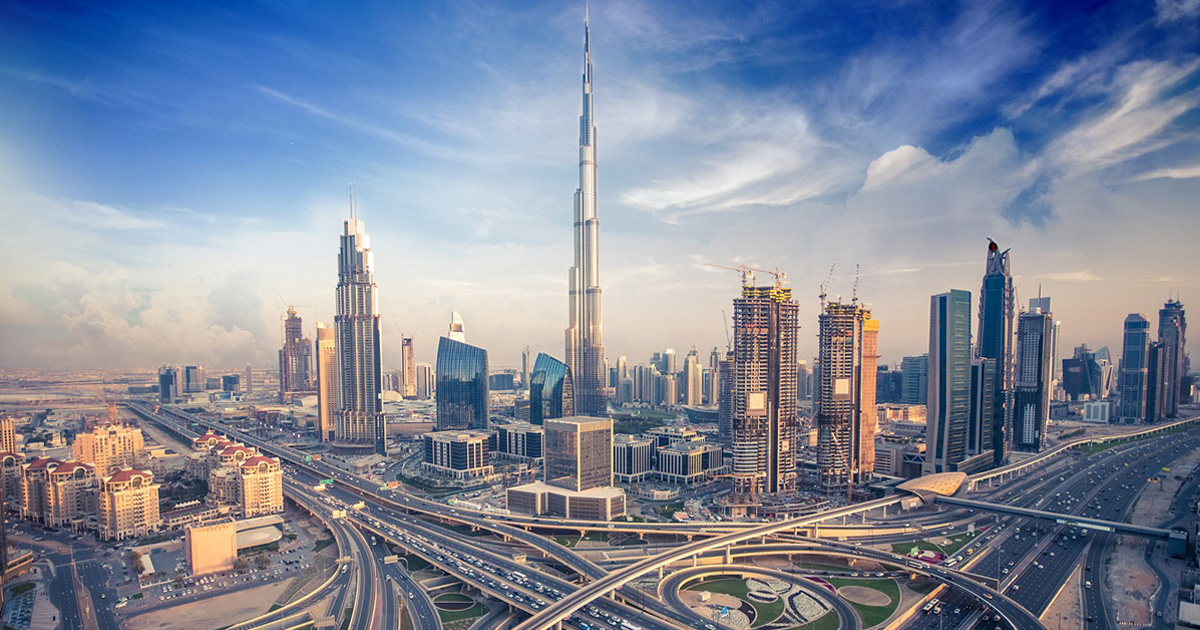 Chart your route to digitalisation
Everyone is looking to digitalise and go online. But what's the right way to do it?
There are a few ways to go about doing it, said Mr Vibhor Khandelwal, a vice president at Noon, an e-commerce platform.
Brands can either self-service and sell on e-marketplaces, or work through partners such as third-party aggregators, including "pure-play" partners. "Pure-play" businesses are those that sell only online, and not through other channels, such as Amazon and Noon.
That said, there are pros and cons in either scenario, said Mr Khandelwal.
Developing your own online channel will take longer and cost more money, but it will give you more control over everything – from logistics to branding.
Hopping onto a pure-play platform can save you time and substantial costs in areas such as warehousing and IT, but you'll have to work within the framework of the existing platform. You may also not have access to important customer analytics.
Still, he added, such platforms are "the easiest solution to get yourself online, over developing your own omni-channel, which will require a huge capital investment."
The question of which way to go is one that has intrigued even the largest of businesses in the region – including the Fawaz Alhokair Group, headquartered in Saudi Arabia.
"There are so many different routes on offer. We have to look at this seriously… and we do want to move on it quickly," said Mr Mohammed Subedar, the group's Chief Business Development Officer.
In the end, the best answer may be to just get started – and do both, if you can. Since the COVID-19 pandemic struck, the group has been doing exactly that – exploring creating omni-channels for their brands, as well as collaborate with pure-play platforms including Amazon and Noon.
Consider an omni-channel approach
New brands to the Middle East markets might want to consider the omni-channel approach, by integrating offline touch points with their online channels. For certain sub-sectors such as beauty, food, and luxury goods, embarking on an omni-channel market entry strategy to the Middle East can go a long way to build trust and enhance the brand narrative.
That's what Liht Organics is doing to forge ahead, according to Ms Nerissa Low, founder of the homegrown cosmetics brand.
After making its presence as the first organic make up brand in the Middle East with 31 stores, it is now investing in creating an online experience for its customers, while laying the groundwork to double its physical stores across Dubai, Oman, and Saudi Arabia, among other countries, at the same time.
Despite its online efforts, however, Ms Low said the Middle East market is one that still values the human touch. This is true even as the brand has had to remove its physical testers due to the latest Covid-19 safety guidelines.
She said: "Being a cosmetics brand, we see the importance for people to be able to touch it, feel it, try it, smell it… So, as much as the e-commerce space is important for us to get the reach and scalability, the offline space is great for branding, and to give customers that added human touch experience."
"I see that in the Middle East market, this is something that the consumers value."
Even with the recent re-opening of malls, however, the footfall in these physical stores have fallen, said Ms Low. That's partly also the reason the company quickly pivoted to improve its online shopping experience, by making it more personalised, such as offering online beauty consultants, virtual colour charts, and integrating its multiple sales channels with its inventory management system.
These are all part of the brand's efforts to create a seamless customer and brand experience, said Ms Low.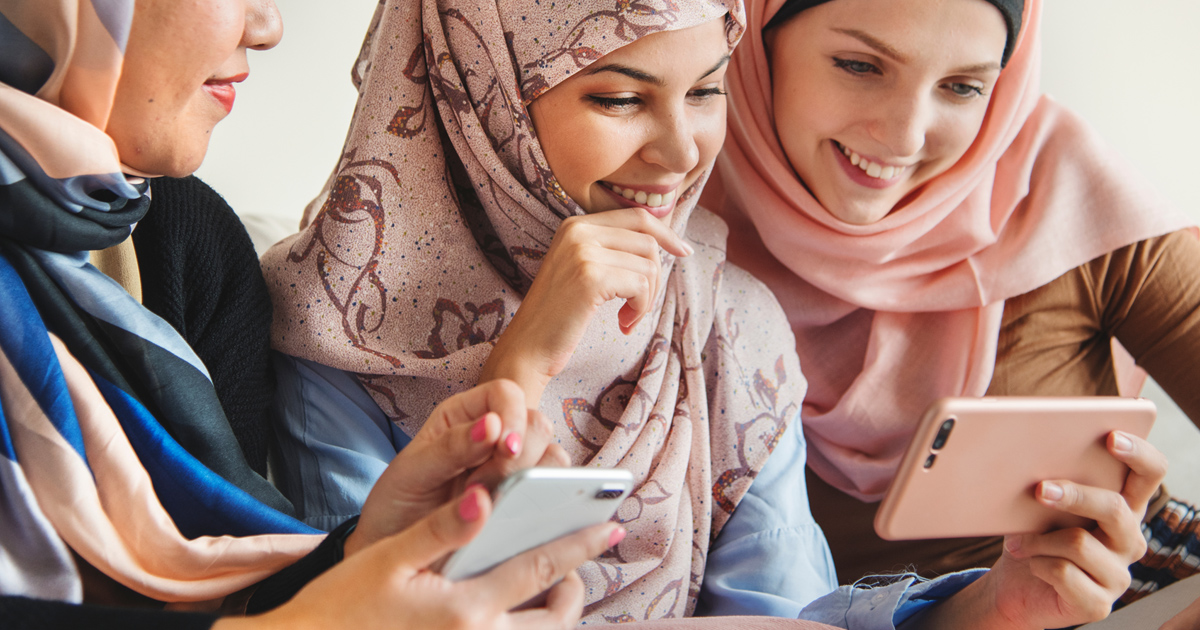 Know your markets
Customers in the Middle East have different tastes. Liht Organics' Ms Low said that customers in the region are more interested in make up for the eyes, for example, as compared to Singapore customers, who prefer lip products, and customers in China and Korea, who favour foundations.
To cater to the differentiated demand, the cosmetics brand has also increased its range of foundations to suit the skin tones of its customers in the Middle East.
"So apart from having to roll out different eye products, we also have to extend our shade ranges in terms of our foundations," said Ms Low.
And because the Middle East is a such a huge region, it pays to know more about the specific markets you may be eyeing.
"People have different expectations, different maturity in engaging with e-commerce, and different purchasing patterns," said Susmit Gupta, Founder and CEO of Qbara Global, a two-year-old e-commerce retailer in the Middle East specialising in fragrances, beauty, travel, and handbags.
In Saudi Arabia, 90% of its population are locals, compared to the United Arab Emirates (UAE), where 90% are expats from all over the world, said Mr Gupta.
Geographically, Saudi Arabia is also more spread out, which creates a "natural need" for e-commerce, meaning, e-commerce has a larger role to play for businesses looking to venture in this region.
He said: "In a place like Saudi Arabia, the offline footprint of physical malls is not as dense as in the UAE… This makes e-commerce an access channel for many brands and people who would like to shop away from what's available in the neighbourhood mall."
The Middle East might seem a daunting and faraway marketplace, but with the right e-commerce strategy, you too can tap the region's vibrant potential.
Whether online or offline, it's important to offer customers a seamless, cohesive, and integrated brand experience. If you can do that, no matter how distant the market, your business success will be well within reach.
Looking to learn more about doing business in the Middle East? You can reach out to our network of partners who can tell you more about the markets that you're eyeing. One such expert is the GlobalConnect@SBF, an initiative under the Singapore Business Federation (SBF), which provides business contacts and advisors in the Middle East to help you understand more about the region's local markets.