Whether you're looking to get a pick-me-up snack, pick up some fresh produce or shop for household necessities – chances are you can find them at the heartland shops within your immediate neighbourhood. And while you might be tempted to think of heartland businesses as more traditional establishments, many of them are going digital – and tapping the ensuing opportunities that come with it.
Here, we detail how three heartland businesses have embraced digitalisation to better engage their customers, open up new sales channels, and seize growth opportunities.
Good Chance Popiah Eating House: A three-generation legacy
When Mr Boon Kaichun took over the family restaurant Good Chance Popiah Eating House, the traditional Hokkien Popiah specialist still operated with coin boxes and a paper ordering system - staples since his grandfather started the business over 30 years ago. He knew that digitalisation was necessary to attract younger customers, and also to increase productivity and manpower efficiency.
He decided to sign up for Fave, a mobile commerce platform and its e-payment service, FavePay, under the Heartlands Go Digital programme. As it turned out, he not only found Fave's merchant interface user-friendly, but also realised the platform was popular among the younger crowd – with more millennials frequenting the store to enjoy attractive cashback incentives. Within three months, Mr Boon saw total sales increase by 30%, with sales from e-commerce platforms growing to account for 50% of total revenue.
Good Chance Popiah Eating House has since expanded their online presence by going on food delivery platforms such as Oddle and GrabFood. This has proved to be crucial, especially in recent times when a growing number of customers prefer to dine in at home rather than eating out. Today, almost 80% of their sales are from the delivery platforms.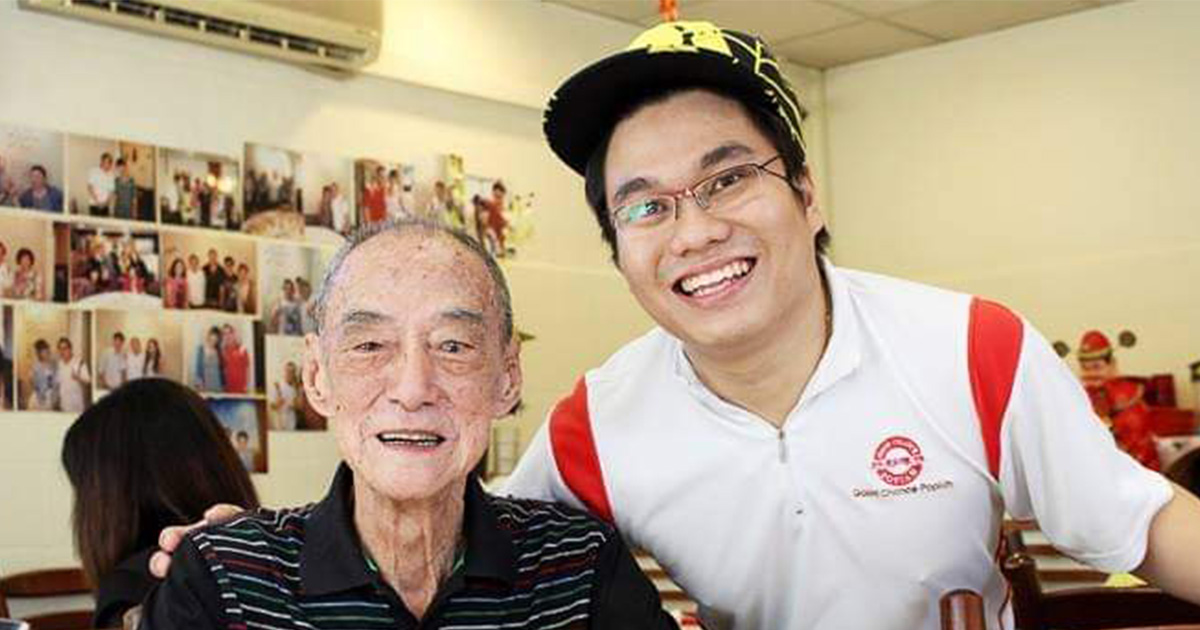 "Digitalisation is necessary to attract younger consumers and future-proof the business." - Mr Boon Kaichun.
Petite Blooms: Growing a budding business by digitalising
Located in Teck Whye, Petite Blooms is a florist business run by mother-and-son duo Mdm Toh and Mr Chai Wei Jie. They predominantly served walk-in customers living in the precinct who were comfortable with cash payments. Recently, Mr Chai noticed a change in the buying and payment behaviours of his customers, especially those who were younger. More were requesting for digital payments and enquiring about their online presence. This prompted them to explore the potential of going digital in reaching new customers.
Mr Chai learnt more about initiatives that could help him grow his business through a one-to-one engagement with a SME Centre business advisor. For instance, under the Heartlands Go Digital programme, he realised Petite Blooms could defray adoption costs by tapping subsidies for accredited digital solutions. He decided to sign up for e-payment services such as FavePay and GrabPay under the programme, and also set up an account on e-commerce platform Shopee.
Within a short time, e-payments grew to account for 25% of total sales. Within the first 3 months of adopting e-payment, their revenue also increased by 10%.
Thinking ahead, Mr Chai is now exploring solutions to streamline his operations, such as an inventory management system.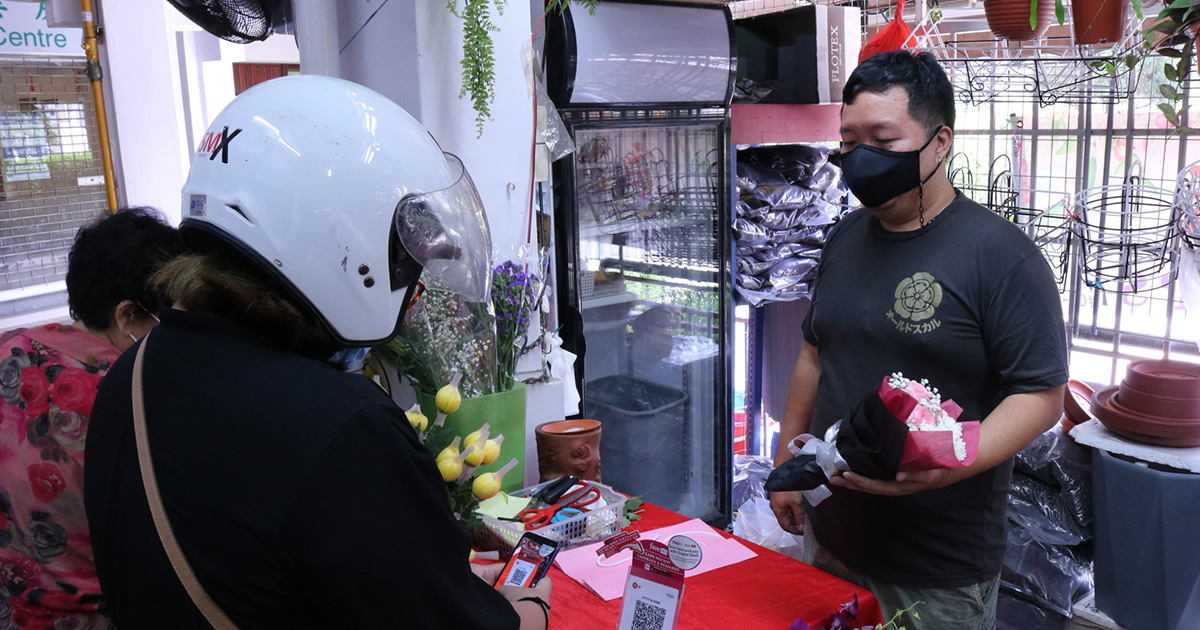 "Take a small step first. Once you have experienced it, reap the benefit and gain confidence, then explore other areas for digitalisation." - Mr Chai Wei Jie.
Jia Le Textile: Lifting the curtain on digitalisation
When Mr Tan Xiu Min took over 20-year old Jia Le Textile as a second-generation owner, the curtains and blinds store only accepted cash. This meant customers often had to find nearby ATMs to withdraw money for payment. Most patrons were regulars living in the neighbourhood, with the occasional new customer arriving through word-of-mouth.
It was not long before Mr Tan recognised that the store would have to digitalise to bring more customers into the fold. Although he was not an expert in technology, he was willing to learn – and meetings with a dedicated SME Centre business advisor gave him the confidence to press ahead with his digitalisation plans.
Under the Heartlands Go Digital programme, Mr Tan signed up for FavePay and GrabPay, allowing Jia Le Textile's customers to pay more conveniently. Mr Tan also created a Carousell account to officially bring the store online. Revenue has since increased by 10-20%, with the firm also seeing an increase in new customers.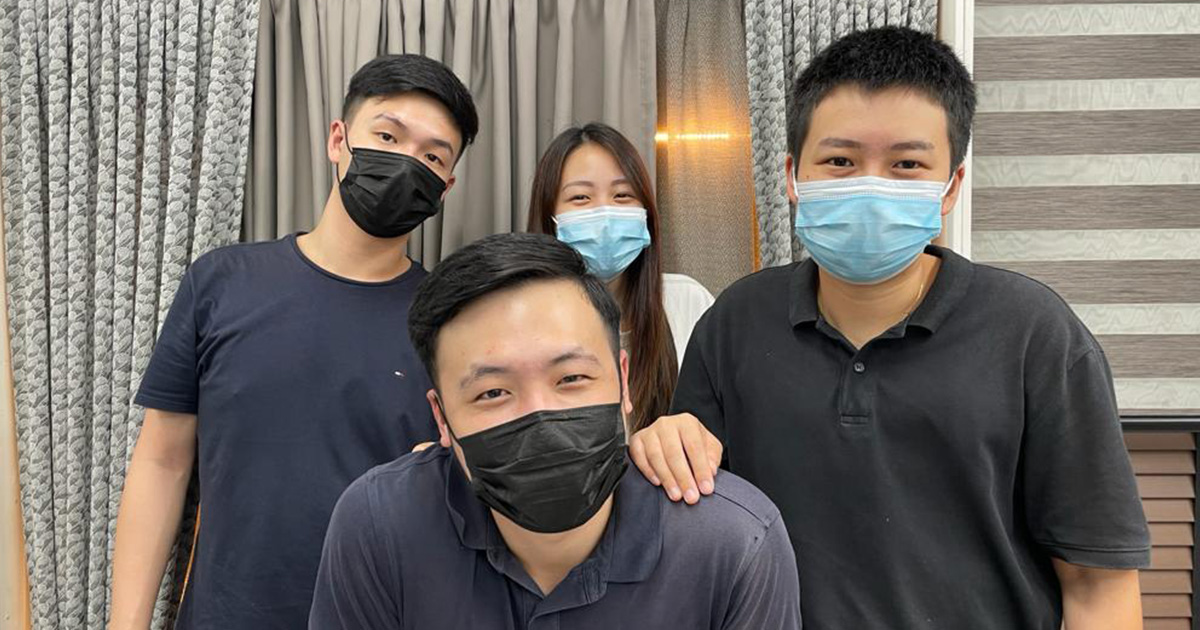 "Everything is dependent on digital nowadays. With various types of support from the government, why not tap on the opportunity to try out?" - Mr Tan Xiu Min.
About Heartlands Go Digital
The Heartlands Go Digital programme was launched in October 2020 to digitalise and revitalise the heartlands. Key partners include the Community Development Councils (CDCs), The Federation of Merchants' Associations (FMAS), Heartland Enterprise Centre Singapore (HECS), Merchants Associations and SME Centres.
There are dedicated Heartlands Go Digital Ambassadors deployed across the island to promote the programme and encourage digital adoption among heartland merchants. Various solutions have been rolled out to cater to different business needs, such as e-payment, digital commerce, visual merchandising and business productivity.
To participate in the Heartlands Go Digital programme, please fill up the interest form here.
P.S. - Click here to read these stories in Mandarin.