The top challenges cited by businesses when expanding overseas include, obtaining information on new markets, understanding regulatory and compliance matters, as well as finding suitable in-market partners.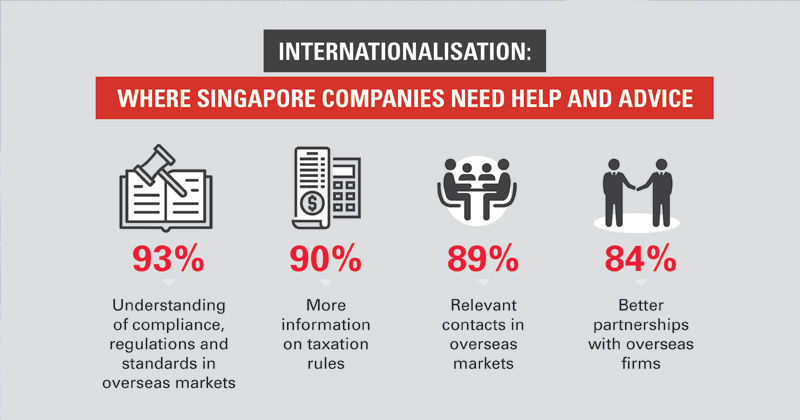 Overcoming Barriers to Market Entry
When medical aesthetics distributor Esthemedica decided to bring its brands to India and Vietnam, the Singapore-based company found itself having to overcome the very same challenges and asking the same questions.
Firstly, English is not the common working language in these countries, posing communication barriers on the ground. Secondly, they were uncertain about the industry's local regulations. This is made even more challenging with the language barrier and the industry type they are dealing with. Thirdly, they were unsure of the partners and distributors they could work with to expand their business.
Esthemedica worked with consultant partners SKP Business Consulting (for India) and Dezan Shira & Associates (for Vietnam).
Business Matching
For both markets, the partners provided in-depth customised advisory to help Esthemedica better understand the regulatory landscape pertaining to the medical products they were introducing.
This helped ensure proper compliance with local rules and equipped them with knowledge of the operating business environment.
With the first hurdle crossed, Esthemedica was introduced to potential distributors to extend their product reach further into the different cities. The result? An exclusive distributorship agreement with a partner in India, and another agreement with a Vietnam partner in the horizon.
Shortened Process
"We were also concerned about the investment we have to make upfront in trying to understand the market and to identify potential distributors. As Dezan Shira Associates are in-market experts in Vietnam, they were able to connect us with relevant distributors quickly. This saved us tens of thousands of dollars in research cost," said Lim Jim Jim, Business Development Director at Esthemedica.
Regardless of the markets you are planning to venture into, Esthemedica's experience showed that breaking into any new market takes plenty of preparation.
3 Things to Get Right
Not sure where to start? Here are three areas to look out for when you are making the move into overseas markets:
1. The Right Business Consultancy
From tax issues and trade regulations to market and competitor analysis, there is a good deal of research to do. Understanding what the research findings mean for your business takes time and effort too. A good consultancy firm provides you not just reliable information but also recommendations to help you make better business decisions.
2. The Right Partners
Partners who are well-connected and understand the market's business nuances help you get one foot through the (country's) door. Whether it's a local joint venture partner, distributor or supplier you are looking for, establishing a trusted in-market network overcomes language barriers and brings you up to speed with the market's preferences.
3. The Right Location
Setting up in-market and getting integrated to the local business community can be a long-drawn process. A co-working space may just be what you need. It not only offers you a physical office, but a network of mentors, resources, and access to business events which proves to smoothen your market entry.
Going global and need more advice and support? Click here.