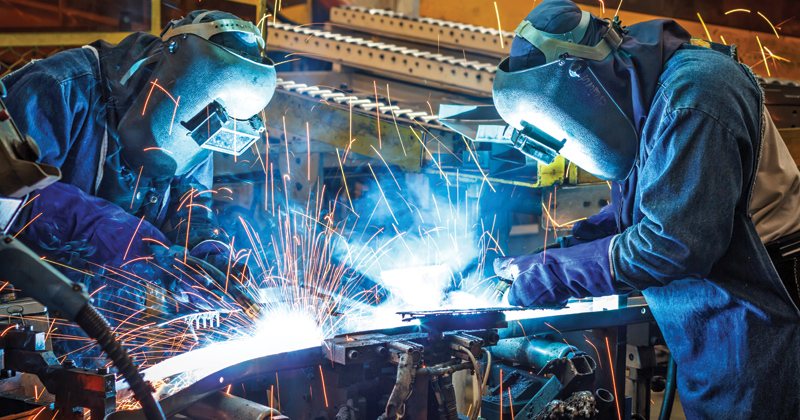 Every year, 2.78 million people die from work-related accidents or diseases worldwide. This works out to about 7,600 a day1. But every fatality is still one too many. Such deaths could be prevented if organisations follow proper procedures and global safety standards like the new ISO 45001, which provide a framework to assist them in creating better and safer working conditions. Locally, the Singapore Standards Working Group on occupational health and safety management systems and Enterprise Singapore have adopted the newly published standard as a Singapore Standard (SS ISO 45001) in June 2018.
To support Singapore's journey towards having a robust workplace safety and health framework, SS ISO 45001 will replace the Occupational Health and Safety Management Systems (SS 506 Part 1) – which has been adopted by over 500 organisations in Singapore – and Occupational Health and Safety Assessment Series (OHSAS 18001). The requirements of SS ISO 45001 can be adopted by any organisation regardless of its size, type and nature.
Similar to SS 506 Part 1, SS ISO 45001 will be recognised as a pathway for direct entry into the Workplace Safety and Health Council's bizSAFE Programme, up to the level of bizSAFE Star. It will also be gradually applied in other areas. For example, companies which are required by Ministry of Manpower to conduct regular mandatory Safety and Health Management System audits – such as worksites with a contract sum of $30 million or more, and shipyards employing over 200 people – would need to comply with this new standard.
Here are five distinctive features and key potential benefits of implementing the standard in your organisation:
1. Facilitates seamless integration
SS ISO 45001 is designed to fit into your organisation's existing ISO management systems. It follows the same structure, known as ISO high-level structure or HSL, as the standards of other ISO management systems, such as ISO 9001 Quality Management and ISO 14001 Environmental Management. This makes it easier to implement the standard.
2. Ensures safety starts from the top
When it comes to safety, a top-down approach is important. SS ISO 45001 requires top management to play a more active role in promoting safety at work. Leaders will have to ensure that occupational health and safety issues are well communicated and understood by the entire organisation. They are also accountable for the prevention of work-related injuries and ill health, making the workplace a safe and healthy environment.
3. Creates a ground-up culture of safety
Besides the requirement for management to protect workers, SS ISO 45001 also encourages a ground-up safety culture with each employee responsible for their own safety at work. Workers can look forward to more opportunities to feedback on how to improve safety, while management must ensure employees have the time, training and resources to participate in these consultations. With better communication between employees and management, it encourages both parties to work towards developing a cooperative culture of sharing, listening, and implementing good safety practices.
4. Improves mental health
Greater attention will be focused on identifying key hazards that will affect a worker's mental health such as long working hours, stress and even bullying in the workplace. This new area of focus will help organisations improve employees' mental health and wellbeing.
5. Integrates safety and health criteria in procurement
When a company outsources work processes to external parties, there is always a fear that safety could be compromised. SS ISO 45001 addresses this by encouraging organisations to set occupational health and safety criteria in an organisation's procurement practices for external parties to meet.
Dr Peck Thian Guan is the Co-Convener of the Working Group on SS ISO 45001 under the Singapore Standards Programme administered by Enterprise Singapore. He is also Singapore's representative in the ISO committee that developed ISO 45001 and the director for the Office of Safety, Health and Environment at the National University of Singapore.
To purchase of SS ISO 45001 click here.
Want to adopt standards, but not sure where to start? Find out how Enterprise Singapore can help your company gain a competitive edge through the use of standards here.
1 Source: International Labour Organisation