This article was first published on BizQ.
The challenging and uncertain economic climate today poses a significant threat to businesses. Food safety, cyberattacks and pandemics like COVID-19 are just some of the risks that enterprises have to prepare themselves for. With consumers being more informed and risk averse at the same time, companies need to make more effort in assuring potential customers of the quality of their products and services.
Companies can establish greater levels of trust and recognition for the quality of their offerings by adopting independent and credible conformity assessment practices. These include testing, inspection and certification services provided by accredited conformity assessment bodies (CABs).
The industry-led Singapore Accreditation Council (SAC) is the national accreditation body managed by Enterprise Singapore (ESG). It plays a key role in building up trust in Singapore's products and services by strengthening the technical infrastructure for conformity assessments and establishing a strong network with global CABs. Since its formation in 1996, SAC has issued more than 700 accreditation certificates to over 450 CABs.
"From motivating companies to build capabilities that enhance their operational efficiency, ensuring the quality and safety of products and services, to facilitating trade and access to the global markets, SAC's accreditation brings benefits to businesses across all industries," said Tan Yee Teck, Director for Accreditation & Assurance, ESG.
By tapping on the services of accredited CABs, companies are able to demonstrate that their products and services have undergone rigorous benchmarking and meet high industry standards.
Accessing global opportunities
SAC has signed several Mutual Recognition Arrangements (MRAs) with more than 90 economies worldwide to help our businesses access and capture global market opportunities.
Local companies with SAC-accredited reports and certificates can leverage the MRAs and view them as a global passport to export their products overseas.
The food industry is a good example. With SAC accreditation, local food manufacturer Golden Bridge Foods reduced the need to perform re-testing, re-inspection and re-certification of their products in different export markets; saving time and costs in the process. Today, Golden Bridge exports its wide range of processed meat products to over 25 countries, in regions including Europe, Asia and Oceania.
Companies that engage services from SAC-accredited CABs can therefore benefit from greater access to business opportunities beyond Singapore's shores.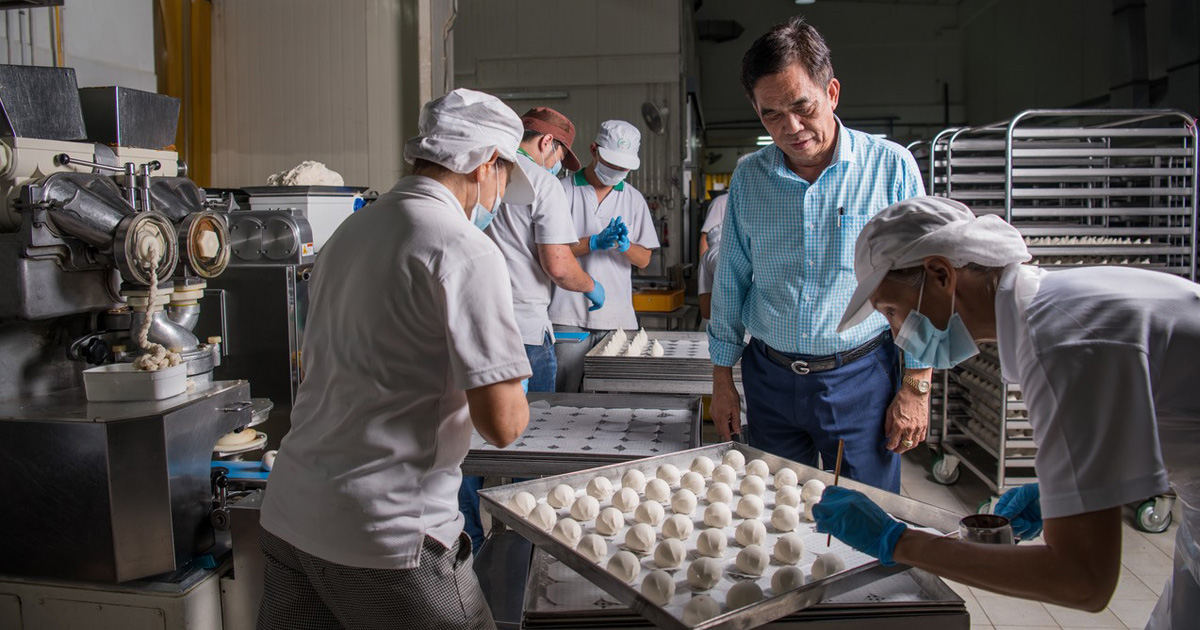 Improving operational efficiency
For homegrown food manufacturer and distributor Lim Kee Food Manufacturing (Lim Kee), adopting accredited testing and certification services has allowed them to enhance their operational efficiency.
The company, which specialises in manufacturing local breakfast favourites such as steamed buns and dim sum, previously faced gaps in standardising their production processes. This resulted in inconsistencies and varying product outputs.
As part of the process of getting their food safety management system certified by an accredited CAB, Lim Kee implemented a set of effective operational practices that minimises the likelihood of food safety hazards. The company also developed a hazard analysis and critical control plan. These measures allow Lim Kee to manufacture their products with standardised practices in a consistently safe and sanitary environment.
By leveraging accredited certification services, Lim Kee is now not only able to benefit from operational improvements but is also able to cultivate greater trust for their products among its customers.
Supporting emerging sectors
Beyond traditional sectors, the growth of the dynamic digital economy presents new consumer demands and changing preferences. In Southeast Asia alone, the internet economy is projected to triple in the next five years by 2025, according to the e-Conomy SEA 2019 report by Google, Temasek and Bain & Company.
As more businesses digitalise, with an increase in the number and complexity of online transactions, cybersecurity concerns will grow consequently.
For companies, especially those in the information and communications technology sector, engaging the services of accredited CABs provides formal assurance to customers that their digital infrastructure and products are resilient, safe, and secure against cyber threats.
AN Security is one of Singapore's first accredited independent security evaluation labs and the only local lab approved to support the Singapore Common Criteria Scheme, managed by the Cyber Security Agency of Singapore. Common Criteria is the de facto standard for cybersecurity evaluation.
The lab conducts cybersecurity testing and certification for IoT (Internet of Things) products as well as vulnerability assessment and penetration testing for digital networks and applications.
Undergoing accredited testing and certification enables companies of diverse sectors to strengthen their cybersecurity frameworks and better shield customers from cyber threats.
"There is an increasing recognition on the importance of quality and assurance in the international arena. We believe that accreditation will bring about value to meet the growing and evolving needs of businesses and consumers," said Mr Tan.
Visit www.sac-accreditation.gov.sg or contact sac@enterprisesg.gov.sg to find out more about accreditation and the benefits it can bring to your business.
This article is contributed by Enterprise Singapore and the Singapore Accreditation Council.