As governments around the world make sustainability a priority, more businesses need to quickly get on board. At the recent United Nations General Assembly, China pledged to achieve carbon neutrality by 20601. The US, under a Biden administration, is expected to commit to achieving net-zero emissions no later than 20502. Singapore itself has also launched the Zero Waste Masterplan to reduce the amount of waste per capita sent to the landfill.
Digitalisation is the first step to building operational capacities. Not only does it allow companies to gain a competitive advantage, it also improves their energy efficiencies and reduces overall energy consumption. The COVID-19 pandemic has accelerated most businesses' push towards digitalisation, making it an imperative. Some 25% of Asian manufacturers are now fast-tracking automation programmes, and about 39% are implementing digital supply chain solutions3.
With these trends in mind, experts at the recent Standards Forum at the Industrial Transformation Asia-Pacific (ITAP) 2020 addressed how companies can seize opportunities in sustainability and digitalisation, while leveraging standards to accelerate their journeys.
Transparent frameworks build consumer trust
As highlighted by Dr Yeo Zhiquan, A*STAR's Deputy Group Manager of Sustainability & Life Cycle Management, the world is now experiencing high levels of natural resource constraints. Governments are therefore introducing more regulations to hold businesses accountable for environmentally responsible and sustainable practices.
For example, the European Union recently proposed a carbon border tax4, which gives businesses financial impetus to reduce greenhouse gas emissions. Locally, Singapore will also introduce new sustainability regulations, including the Extended Producer Responsibility framework5 (to be implemented in 2021) where producers will bear responsibility for e-waste management.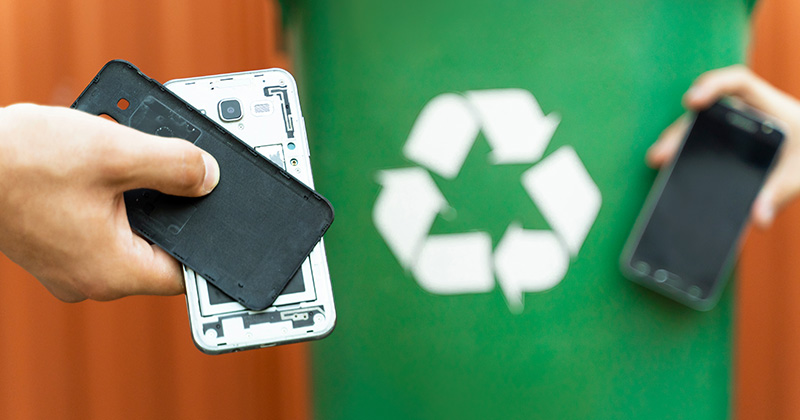 87% of consumers now expect companies to integrate environmental concerns into their products and services6. Companies that incorporate sustainability frameworks into their operations can capture this growing market of environmentally conscious consumers. Unilever, for instance, audits 100% of its production output by basing its environmental care framework7 on the requirements of the ISO 14001 standard. As such, Unilever is now recognised as the top sustainability leader among corporates8, strengthening its reputation as a sustainable brand.
In addition to having sustainability frameworks, Mr Willson Deng, CEO of Arcstone Pte Ltd, explained how companies can use i4.0 technologies to accurately measure a product's environmental impact– from the sourcing of materials to the production of the final unit and even to the point of sales. Companies can easily gain a transparent, comprehensive and accurate view of their environmental impact on one cloud platform, so they can seek ways to close the loop.
Double up for maximum efficiency with digital twins
Improving energy efficiencies supports sustainability efforts9. i4.0 technologies, in particular digital twinning, can reduce overall energy consumption by optimising processes and maximising resources.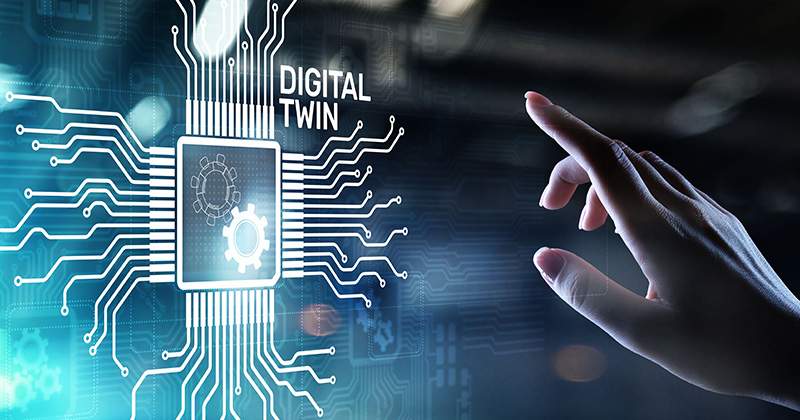 Describing the digital twin as more than just a digital duplicate of a physical system, Professor Lee Loo Hay, Director for Centre of Next Generation Logistics, highlighted its ability to leverage different digital systems to analyse data and create optimal solutions.
Mr Kenneth Swope, Senior Manager of the Business Capability Integration at Boeing, illustrated how the Boeing Advanced Research Center leverages the ISO 23247 standard to integrate four robots within the manufacturing and assembly of their aircraft skin panels. In the instance of a potential failed robot, the data about the malfunction would be sent to a supervisory control, which would then provide dynamic scheduling, ensuring that the failed robot's tasks could be reallocated in real-time to the other three robots. This ensures a lean process workflow, thereby maximising the use of available resources.
Dr Sumin Jeon, Digital Twin Expert at Siemens, also gave the example of how a leading manufacturer of iron and steel forging products, used digital twinning to improve its factory layouts, increase throughput (while maximising limited resources) and expand production capacity.
Beyond maximising resources, digital twins can enhance a company's operational resilience. The COVID-19 pandemic has illustrated why it is important to prepare for black swan events. Through digital twinning, companies can testbed potential scenarios in the digital system without interfering with the daily operations within the physical system. This brings immense value for scenario planning, allowing companies to respond appropriately to potential disruptions.
Track your progress effectively for better business decisions
Businesses can fast-track their sustainability journey by leveraging standards, which provide an accurate point of reference on how to improve processes. Using the ASTM E3096 standard as an example, Ms Amy Costello, Chairman of the ASTM Committee on Sustainable Manufacturing, highlighted how manufacturers can create key performance indicators to accurately reflect the baseline energy, materials or water performance in their processes. Using this baseline performance, manufacturers can target ways to improve their sustainability. Also, manufacturers will be able to better diagnose abnormal performances and address issues of malfunction quickly.
With digitalisation playing a larger role in sustainability – where data is a key component for i4.0 technologies – standards can ensure data reliability. Citing the indoor air quality space as an example, Dr William F. Hoffman, Corporate Fellow and Senior Scientist of Underwriters Laboratories shared that wrong sensors are sometimes used to collect data. Standards eliminate errors such as these through a science-based approach, thereby allowing users to capture the right environmental aspects for a specific production process. With this increased reliability, companies can confidently make subsequent business decisions and share the results of their sustainability efforts to consumers.
Kickstart your digitalisation and sustainability journey with us
To remain competitive, companies should embrace digitalisation and sustainability. Standards, particularly those that are internationally recognised by experts, can speed up this journey.
The following are some common standards for sustainability and digital twinning:
Sustainability

Environmental management systems – SS ISO 14001
Energy management – SS ISO 50001
Water efficiency management systems – SS ISO 46001
Life cycle assessment – SS ISO 14040/44
Greenhouse gases – ISO 14064, SS ISO 14067
Environmental labels and declarations – SS ISO 14020

Digital twinning

Automation systems and integration: Digital twin framework for manufacturing – ISO 23247
Automation systems and integration: Quality information framework (QIF) – ISO 23952
Enterprise Singapore, together with the Singapore Standards Council, works with local and international partners to develop and promote i4.0 and sustainability standards.
We have developed a Standards for Industry 4.0 online toolkit to help businesses looking to implement i4.0 technologies select the right standards.The guide also includes use cases and training course material.
For more information about how you too can leverage standards to capture new business opportunities, please click here.
For further enquiries about standards and how you can contribute to standards development, please write in to us at standards@enterprisesg.gov.sg.