Innovation
Singapore's deep tech firms can change the world
First published
29 May 2023
/ Last updated
13 Jul 2023
Innovation
:

Singapore's deep tech firms can change the world
Other founders might christen their startups with catchy single-word names, but Shawn Li chose to name his biomedical firm after the building where he got his PhD.
It's a nod to the origins of E3A Healthcare (E3A), which was launched on the National University of Singapore (NUS) bioengineering campus in March 2019.
The idea for the business was born amid Li's graduate research on optoelectronics, which led him to discover a global need for an affordable, easy-to-use device to monitor infants for jaundice – a condition where a baby's blood contains excess bilirubin.
Jaundice affects over 80 per cent of all Asian and African newborns. It can result in death, or severe neural damage and lifelong disabilities if not properly treated.
To detect jaundice, parents have to either bring their infant to the hospital frequently for testing, or purchase home monitoring products that could be priced up to US$10,000. Due to the costs involved, many in low and middle-income countries lack access to jaundice testing.
To address this, Li and fellow NUS bioengineering PhD graduate Rishav Shrestha, E3A's chief technology officer, leveraged their optoelectronics experience to slash the cost of a key jaundice monitoring device component by over 100 times, without compromising accuracy.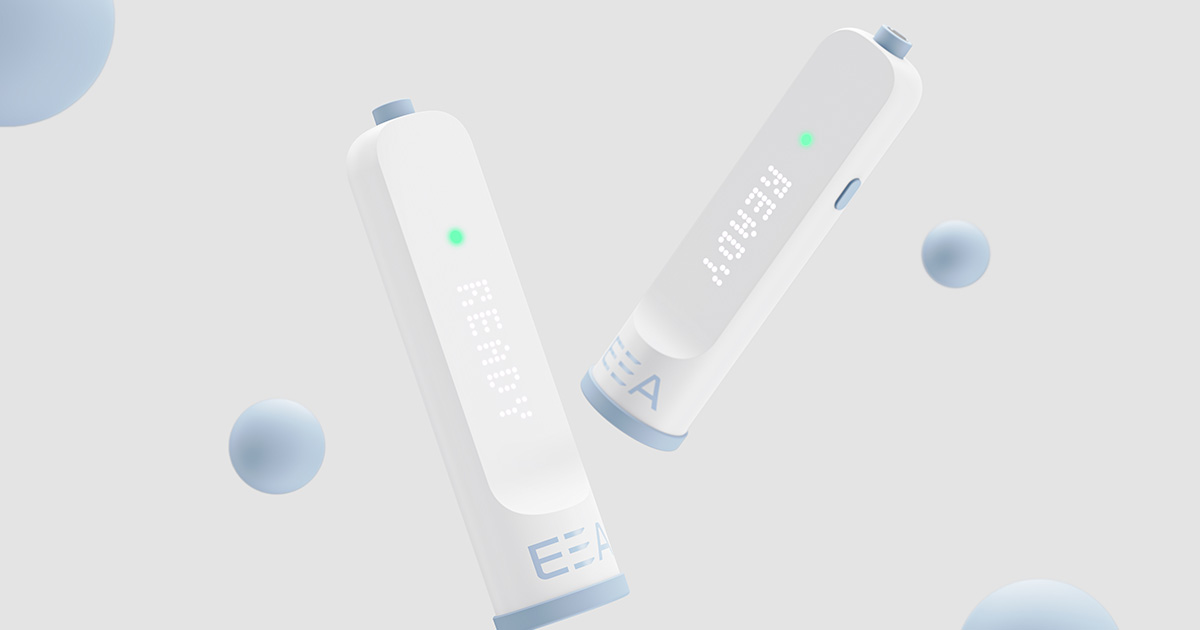 Three years later, the pair launched their affordable bilirubin meter on the market, and now supply it to over 120 hospitals and clinics worldwide through distributors in China, Southeast Asia, India, and Africa. Families with newborns can also rent the device for US$70 a month.
To date, the device has been used to monitor jaundice in over 500,000 babies worldwide. Beyond simply checking for the condition, it can also be paired with an app that offers integration with hospital systems, and lets users access telemedicine consultations.
"We have shattered the cost barrier that prevented the wide-range deployment of jaundice monitoring devices," says Harry Chen, E3A's partner and chief marketing officer.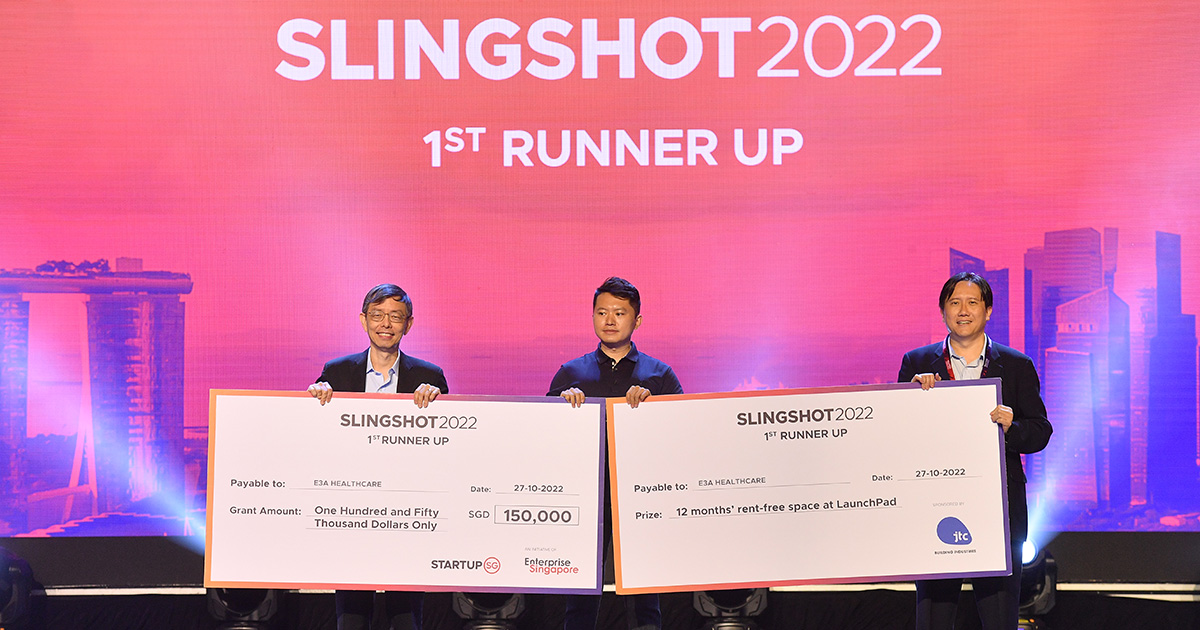 On top of raising over US$3 million in venture capital from investors and receiving support from organisations including Enterprise Singapore, E3A recently emerged as one of the winners of SLINGSHOT 2022, Asia's most exciting deep tech competition held at the Singapore Week of Innovation and Technology (SWITCH).
Moving forward, the startup is eyeing a US$5 million Series A round, says Chen, adding: "We hope to begin our IPO process at SGX or Nasdaq in 2026."
Diving deep into deep tech
E3A is just one of many startups flourishing in Singapore's bustling deep tech scene. Key deep tech industries include biotechnology, artificial intelligence, advanced manufacturing and blockchain.
The republic's favourable business conditions, which include steadfast investments in scientific discoveries and engineering innovation, are seeing many local and international players opt to achieve maturity here.
"Singapore is a nexus of a few things: there's great early stage capital for startups, support from the government, good local talent, and access to the Southeast Asian market," Peptobiotics founder Jonathan Bester said in a recent Channel NewsAsia interview.
His biotechnology startup, which is creating an alternative to livestock antibiotics, was a winner at SLINGSHOT 2022.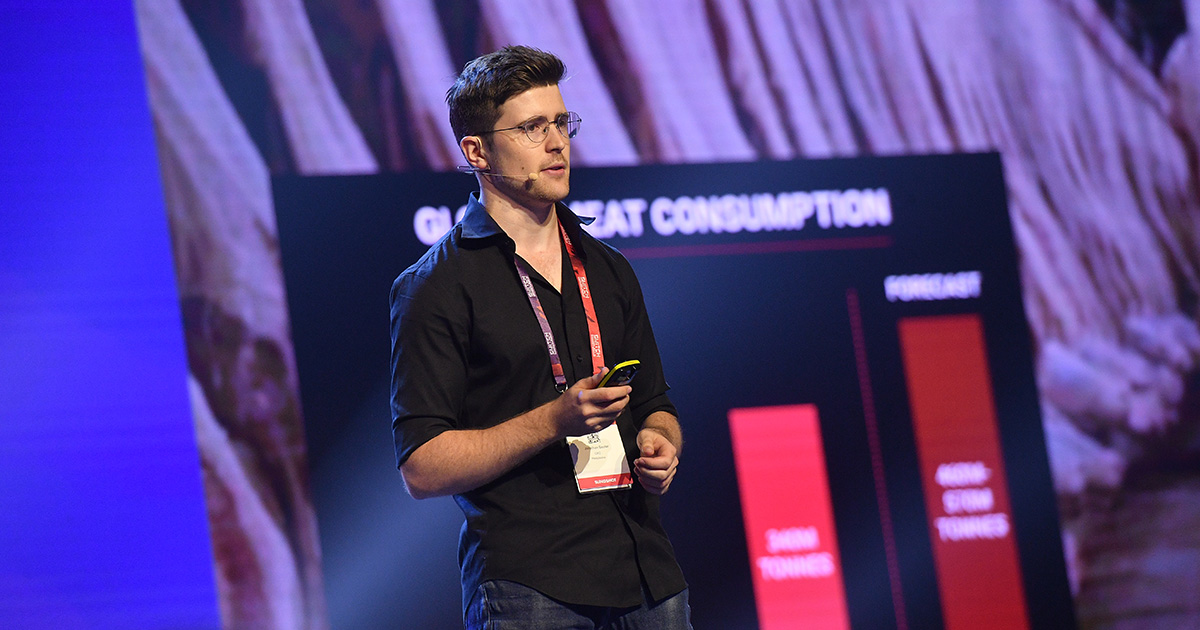 "We want to expand production now that we've completed the R&D phase," adds Bester, who hails from the UK. "We're exploring a few different models – if we're going to build the factory in Singapore… and get these products to a level where they are commercial-ready."
According to DealStreetAsia's Singapore Venture Funding Landscape 2022, which studies Singapore's venture funding statistics for the year of 2022, Singapore maintained its lead as the top destination for venture capital investment in Southeast Asia in 2022, accounting for 64% of total deal value recorded in six of the largest economies in the region.
More deep tech companies were also able to attain higher levels of maturity. At least 21 startups graduated from Seed to Series A rounds, amassing US$643 million in fresh capital, while seven more firms completed Series B rounds totaling US$356 million.
And among the deep tech firms, healthtech startups are doing particularly well, racking up US$643 million in funding. This is about a third of all deep tech investments in the republic in 2022. One player, biomedical startup Biofourmis, even secured growth stage funding of US$320 million.
The SLINGSHOT competition is among the nation's key initiatives held to facilitate the development of this vibrant ecosystem, with its sixth edition in 2022 offering participants from over 150 countries the opportunity to network with leading investors, accelerators and corporates, receive pitch coaching, and ideate with MNCs and homegrown players to fast-track their ideas into the market.
"We established new partnerships with Singaporean and global collaborators for distribution and linked up with investors on potential funding," says Chen about E3A's experience at the competition.
"It's a fantastic opportunity for anyone looking to showcase their ideas while honing their business case and presentation skills," he adds. "Streamlining our pitch from the usual 15 minutes to two minutes for the competition was difficult, but proved to be very rewarding, as it gave us an opportunity to rethink our business plan."
Outsized global impact
Another firm which had emerged from SLINGSHOT is biotechnology startup Wasna, which makes low-cost, animal-free growth serum.
"The international background of the other startups helped us get warm introductions to venture capital (VC) firms in other parts of the world," says founder Mathieu Van Giel. "Winning also gave us a foot in the door with quite a few VCs, who were excited by us being a finalist."
Van Giel is using his prize money as salaries for future staff and to purchase reagents. "The funding makes it easier to compete for talent," he says.
With its serum, which can be used by manufacturers to cultivate all types of meat cells, Wasna aims to make cultivated meat as affordable as regular meat.
One of the largest culprits for the immense cost of cultivated meat, says Van Giel, is the blood plasma of unborn cows – a pricey yet critical ingredient manufacturers need to use.
"Every cultivated meat company has made it its main quest to first remove blood serum from their production process," he adds. "Big life science companies have been doing this for decades, but they never created a solution that works on all cells."
The founder spent five years mulling his patent-pending solution, the details of which he is tight-lipped about – but he does reveal Wasna approached the problem "from a holistic direction".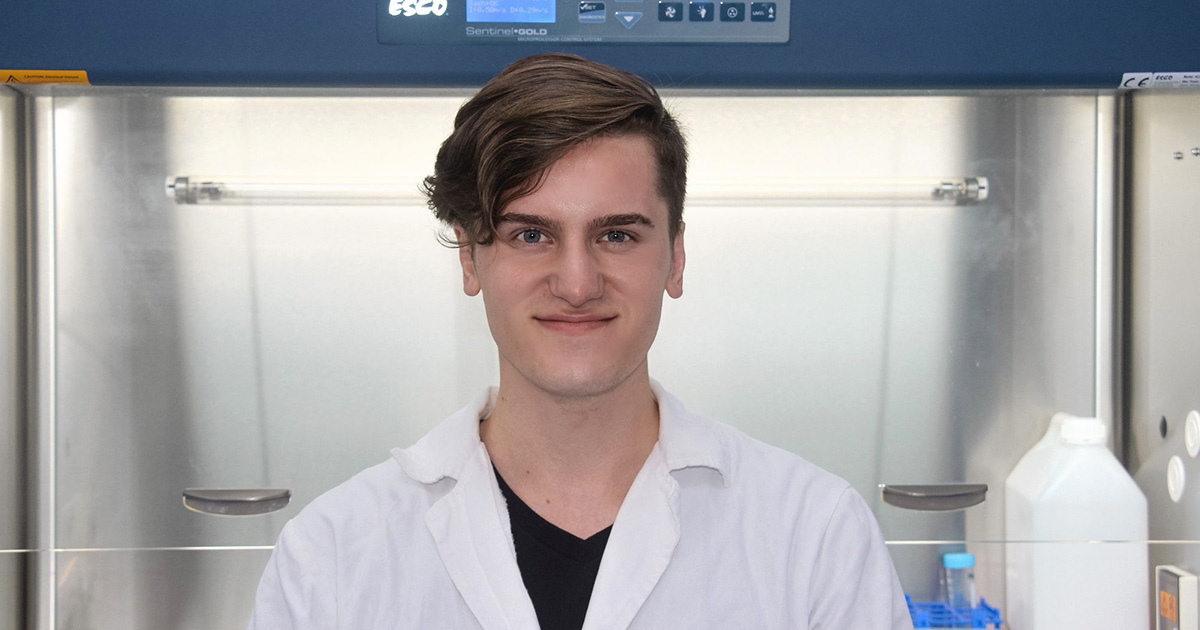 The startup's serum has proven effective. The next steps are to manufacture a version that is applicable for use in foods, and use it to make pâté, then seek approval from global food agencies. This is why Van Giel picked Singapore as a business base, as the republic is the world's first country to approve a cultivated meat product for consumer consumption.
"Singapore is actively focused on its food security, and on improving the growth of deep tech companies," he says.
Like all savvy businessmen, the founder is already looking beyond the horizon at new applications for the serum as a replacement for human blood plasma in healthcare applications, like wound healing, vaccine production and tissue engineering.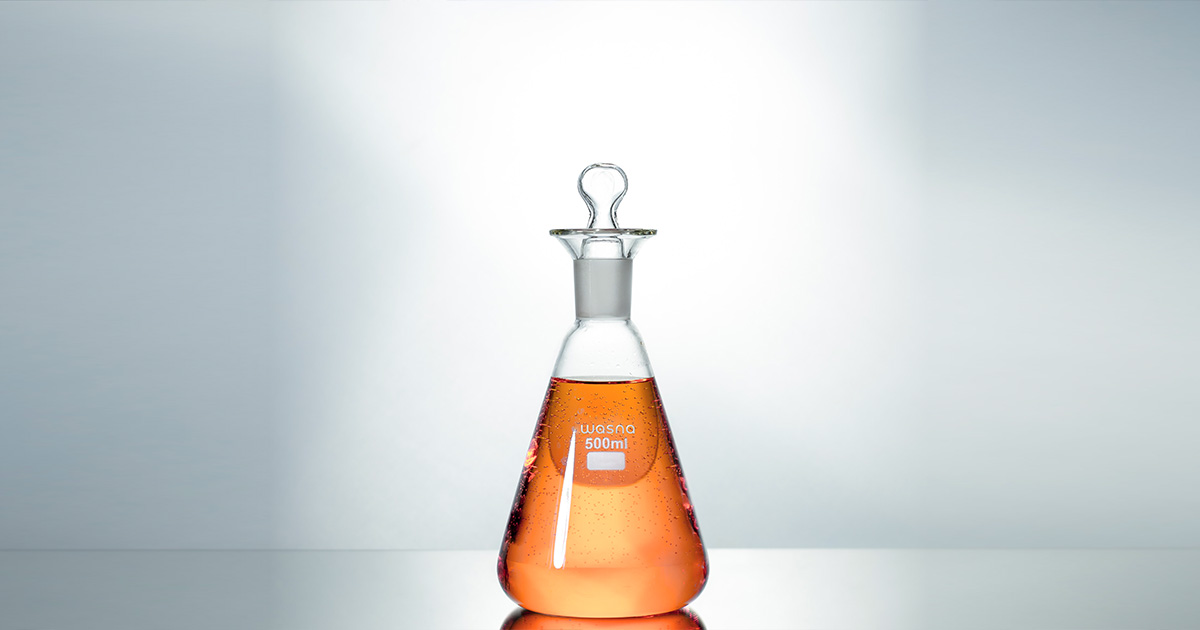 "We hope the product will eventually help reduce the need for donor blood in cell therapy and other medical applications," he says.
E3A, too, has its eyes firmly on bigger global impact. The startup is expanding beyond jaundice into smart solutions for newborn and women's healthcare, having created a fertility monitor and instant menstrual pain relief product.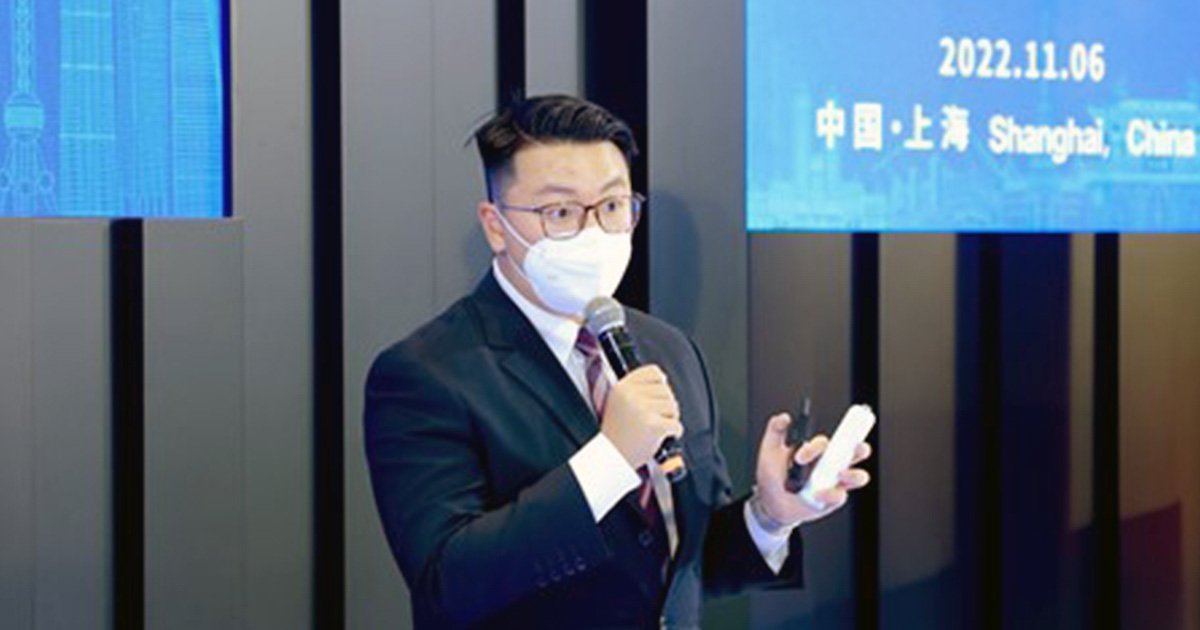 E3A first took part in 2020, but failed to make it to the top 10 as its offering was only in early-stage development.
"We made up our mind to participate again once we reached more milestones," Chen says. "For a competition like SLINGSHOT, one does not have to be the most profitable company, but must have a big vision with large impact, and a visible path to achieve it."