The New International Land-Sea Trade Corridor under the China-Singapore (Chongqing) Demonstration Initiative on Strategic Connectivity (CCI-ILSTC), is the latest rail-sea transport corridor between Western China and Southeast Asia that can save shipping time and reduce overall costs for businesses
Goods are shipped from Singapore to Qinzhou (Guangxi), and then transported by rail to Chongqing.
Find out more about CCI-ILSTC here – and how your business can benefit from this shorter and more direct trade route.
In May 2018, Singapore's cold chain facility and logistics company Jurong Cold Store carried out its first transhipment via the CCI-ILSTC.
Belinda Lee, Director of Jurong Cold Store and Vice-Chairman of the Seafood Industries Association of Singapore, shares with Enterprise Singapore about her experience and offers some tips in this Q&A.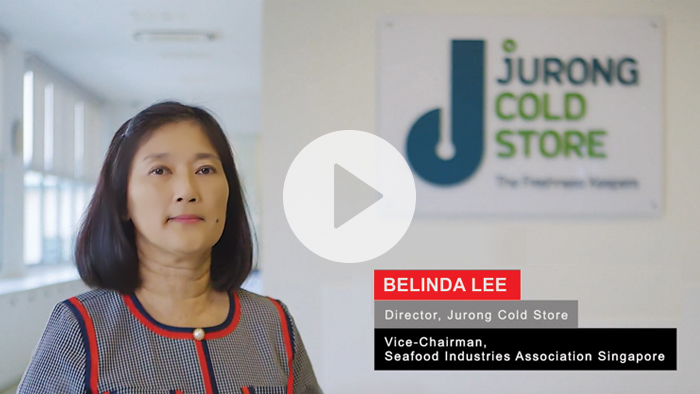 Read on below.
You've been in the seafood industry for a long time, with both global and regional reach. Tell us more about the seafood market in China. What kinds of opportunities are there?
Demand for seafood in China is huge now. Local seafood is not enough to go around, so China has been importing it in large quantities.
We can also expect seafood demand in western inland cities such as Chongqing to grow as income rises and consumer patterns become similar to those in the coastal cities.
Simply put, China's seafood market has tremendous potential for growth in terms of import volume.
For example, in 2017, Shanghai accounted for US$810 million worth of seafood imports - a 19% increase from the previous year. Similarly, Xiamen accounted for US$3.75 million worth of seafood imports in 2017 – which translates to 110% growth year-on-year!
What is Singapore's advantage in China's seafood market?
Over the years, Singaporean seafood traders have gained trust globally, including in China. The Singapore brand is known to be reliable, and people know that we deliver with quality, so this makes entering markets easier for us.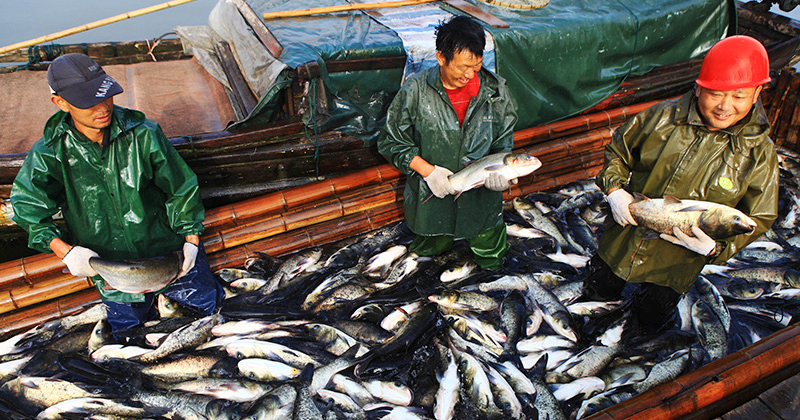 Culturally, Singapore is not too different from China. Singaporeans speak many Chinese dialects such as Cantonese, Hokkien and Teochew, which helps us better relate to our counterparts in China.
In May, you used CCI-ILSTC for the first time to export seafood to China. Can you share with us your experience?
Our traditional ways of shipping to China are via Shanghai, Guangzhou and Shenzhen. These take about 14 days.
Using ILSTC, the ship docks at Qinzhou port, which is much nearer to Singapore. Our shipping time to China has been reduced by half. We need just seven days now.
This is significant for us as we're in the business of seafood, which is a perishable good with a shorter shelf life compared to other food types.
What were the challenges of exporting via CCI-ILSTC?
As it was our first time trying out CCI-ILSTC, we weren't completely sure of China's customs requirements for this route.
Our shipping partner, Pacific International Lines, were of great help. They supported us in getting the documentation right, and also ensured that we labelled our boxes correctly according to Chinese requirements.
The health certificates were quite a challenge. Strict regulations in China now mean that we need to account for the origin of every ingredient, even though our products have been pre-packaged in Singapore. So, we had to quickly learn how to do this and meet China's import requirements.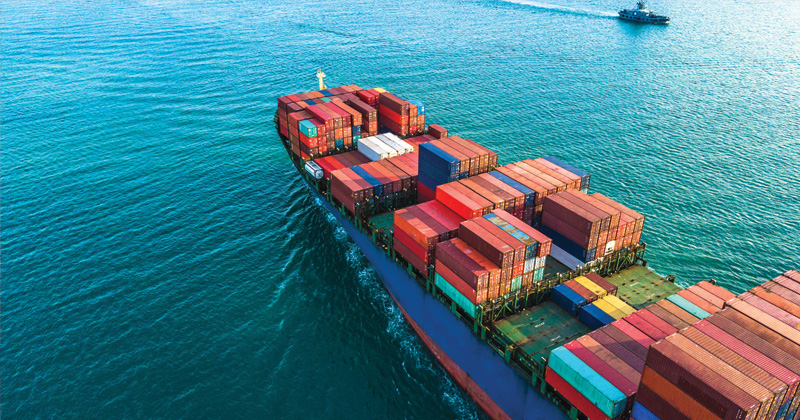 Our Chinese counterparts assisted us in every way. Everyone was cooperative. You can imagine my excitement when I received notice that my first shipment via CCI-ILSTC had cleared Qinzhou port and was on its way to my consignee. Our first shipment went through smoothly!
Would you recommend ILSTC to other seafood traders in Singapore?
Yes, I would definitely encourage seafood traders to export to China via CCI-ILSTC.
There are challenges, but they can be overcome with the help of organisations like Enterprise Singapore. More importantly, the cost and time savings are there for the taking.
In fact, for major exporting countries located south of China – such as Indonesia, Thailand, Philippines, New Zealand and Australia – Qinzhou is an ideal port of entry.
We can enjoy the shipping benefits and even explore markets in Western China via CCI-ILSTC. With a new route, there are new opportunities.
How should seafood traders get help if they want to try exporting via ILSTC?
When I started getting interested in ILSTC, I got in touch with Singapore's Chongqing Connectivity Initiative Office.
The Office connected me to the right people, who guided me, step by step, through the CCI-ILSTC shipping process.
This has been my experience, and I hope that it will encourage more local businesses to come on board and use CCI-ILSTC when exporting goods to China.
How Enterprise Singapore can help
The Chongqing Connectivity Initiative Office, spearheaded by the Ministry of Trade and Industry and supported by Enterprise Singapore, was set up to drive growth in Western China and Singapore, with STC as a key project.
Contact us if you're considering taking your enterprise into China and want to be better equipped.