The global startup scene is made up of millions of entrepreneurs constantly creating and innovating. Every year, the best technology and business ideas from around the world congregate at SLINGSHOT@SWITCH, an international startup competition powered by Startup SG held during the Singapore Week of Innovation and Technology (SWITCH). With deep tech taking centre stage at this year's competition, a panel of judges looked through more than 1,000 applications to identify up-and-coming startups from across industries such as medtech, clean tech and agrifood tech.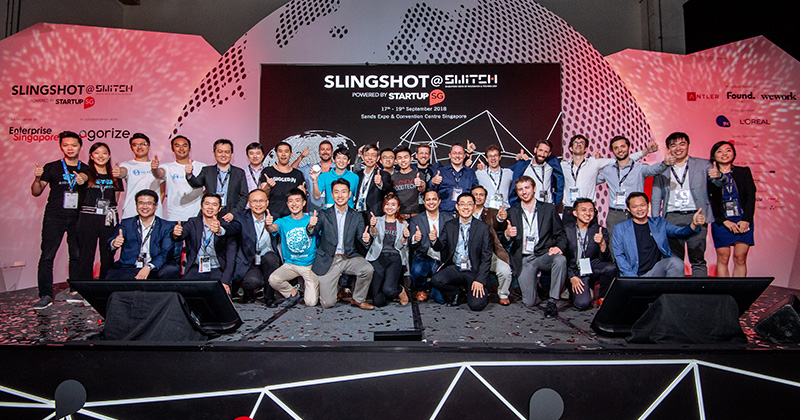 Here are 10 promising startups from SLINGSHOT@SWITCH 2018 to watch:
1. Alchemy Foodtech
Thanks to Alchemy Foodtech, diabetics may one day be able to have their cake and eat it too. The startup wants to stop the global diabetes epidemic by improving the food that we eat – it has developed 5ibrePlusTM, a substance that lowers the glycemic index (GI) of refined carbohydrates without altering taste or texture. Foods with high GI cause our blood glucose levels to spike, which is dangerous for people with diabetes. Alchemy Foodtech won first place at SLINGSHOT@SWITCH 2018, and hopes to explore adding protein and other nutrients to refined carbohydrates using similar technology.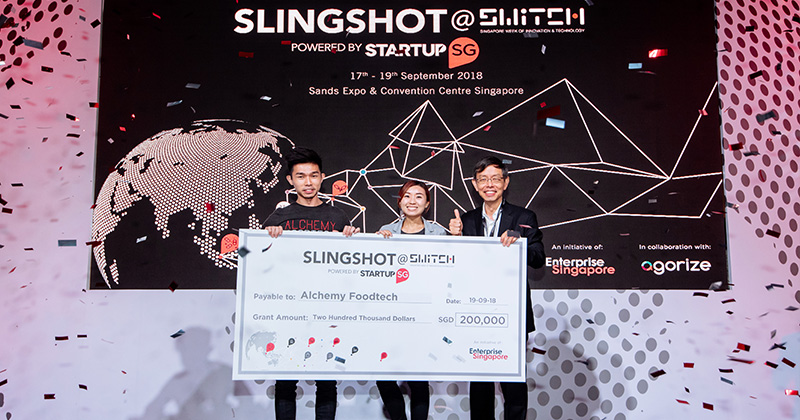 2. NDR Medical Technology
Ever thought robots could assist in surgery one day? Shaking up the medical landscape is NDR Medical Technology, which has developed a robotics system known as automated needle targeting (ANT). ANT uses imaging scans to help surgeons identify the best position to insert a needle into the body. It also utilises artificial intelligence to improve the speed and accuracy of determining the needle's point of entry. This is particularly helpful for biopsies that may be too risky, such as on tumours located deep in the body, or near vital organs.
3. Umitron
Aquatech startup Umitron is swimming towards sustainable aquaculture so that we may continue to enjoy affordable fresh fish in the long run. Feeding costs represent nearly 50% of all production costs for fish farmers, because it is difficult to determine the best amount and time to feed their fish. Besides high costs, overfeeding affects the quality of water. Umitron has created remote fish feeding management system Umigarden, which uses data analytics to optimise feeding and allows farmers to monitor the behaviour of their fish.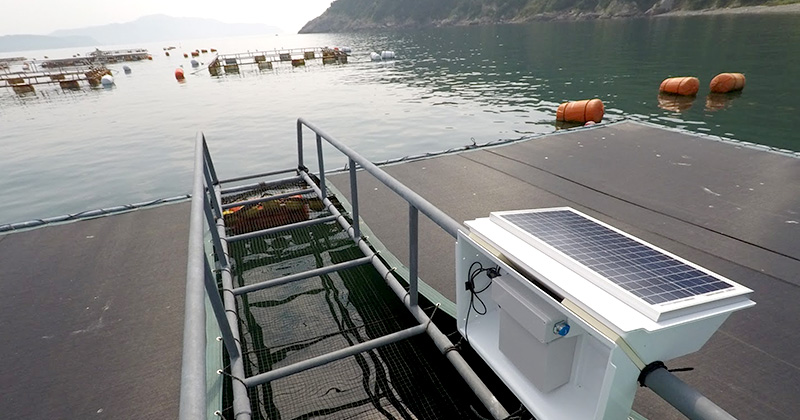 4. Drinkwell
Social enterprise Drinkwell wants to bring clean water to those who need it most. It has developed a system that produces clean water in India and Bangladesh, where over 48 million people suffer from arsenic poisoning due to drinking contaminated groundwater. The system uses gravity to reduce energy costs, and is able to remove fluoride, iron and arsenic so that the water is safe to drink. They sell the system to local entrepreneurs who, in turn, sell the water to those who live nearby.
5. Whizspace
We've all experienced the pains of receiving poor internet connection in a distant land. Enter Whizspace, a startup that taps technology to provide connectivity to rural areas. Dubbed "Super Wi-Fi", they use TV White Space, or unused channels on the TV spectrum, to enable affordable and reliable internet connection. The signals can travel 10 kilometres, compared to 100 metres over regular Wi-Fi, and can benefit sectors such as maritime communication and agriculture. Whizpace was given one of the Institute of Electrical and Electronics Engineers Next Stars awards at SLINGSHOT@SWITCH 2018.
6. AEvice Health
Parents can look forward to a better peace of mind with AEvice Health, which has developed a wearable device for asthmatic children. It measures heart rate, respiratory rate and detects wheezing, which can be a sign of an oncoming asthma attack. The device, AireSone Junior, has attracted more than 1,500 sign-ups from customers in the US and the UK. AEvice Health clinched one of the Institute of Electrical and Electronics Engineers Next Stars awards.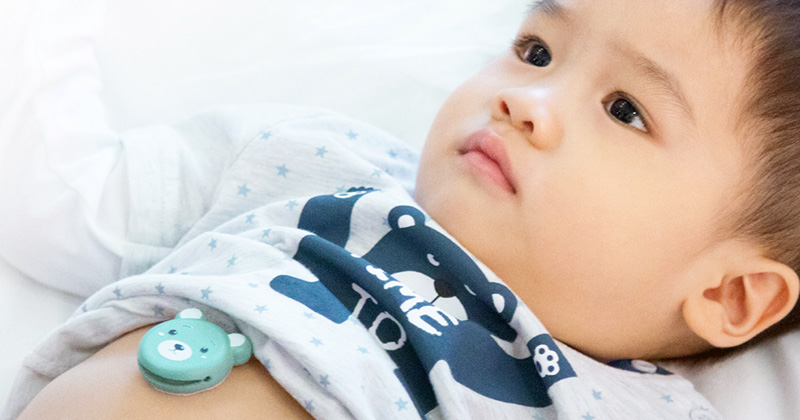 7. Heycoins
If you're looking for a place to deposit your loose change, a Heycoins kiosk may just be your answer. Currently operational in Hong Kong, Heycoins kiosks convert physical coins into digital currency. Users deposit their coins, and the monetary value is transferred to a mobile wallet for a small fee. The digital currency can be stored, used to purchase gift vouchers or donated to charity. Heycoins partners with different charitable organisations such as SPCA and Habitat for Humanity Hong Kong. The startup won first place in the Create@Alibaba Cloud Startup Contest.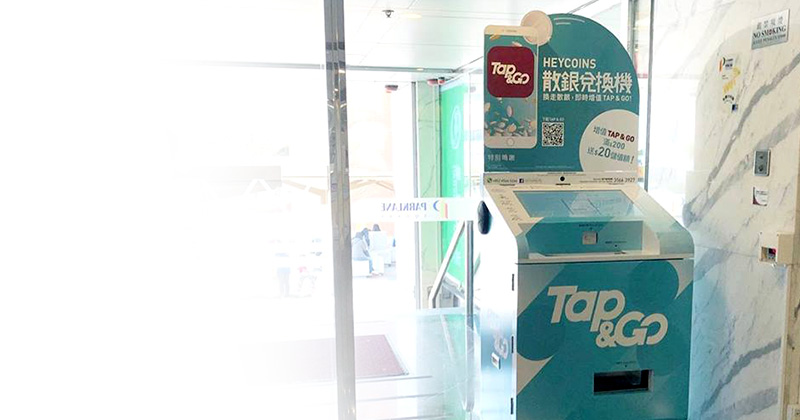 8. Rocketbird Sports
Idle assets are never a good thing, and this sports and health startup seeks to transform gyms and exercise venues into "smart" venues. For instance, they offer a system that uses finger vein recognition for verification to enter and leave a swimming complex, as finger prints would have been warped after an extended time in water. Businesses that use their technology can also monitor the patterns in peak and lull periods. Rocketbird Sports took second place in the Create@Alibaba Cloud Startup Contest.
9. String Bio
Methane is a potent greenhouse gas that harms the environment, but String Bio has found a way to use it as a raw material to create other chemicals. These include single-cell proteins, lactic acid and succinic acid. Lactic acid can be used as a preservative in the food and beverage industry, while succinic acid can be used to produce coatings, resin and solvents. The startup was one of two winners at this year's L'Oréal Research & Innovation Startup Challenge.
10. Sequential
The saying "beauty is only skin-deep" could not be more literal. The second winner of the L'Oréal Research & Innovation Startup Challenge, Sequential has developed a simple way to conduct skin profiling — through a disposable face mask. It analyses genetics and microorganisms of our skin, and generates a personalised skincare report for users. Sequential believes it can be used as a marketing tool for health and beauty products, and has future plans to create a database based on skin profiling results.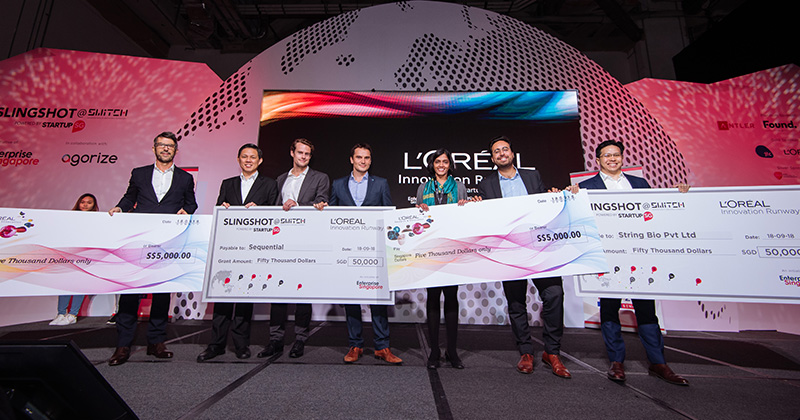 Are you a startup? Check out our full range of Startup SG support schemes and join our network here.