Southeast Asia is the place for startups to be – an economic bloc made up of 10 countries, with a young, increasingly affluent and mobile-savvy population of over 600 million.
In the case of Sea Group, the Singapore-based Internet startup struck in these emerging markets early. Founded in 2009, the startup – formerly known as Garena – saw tremendous potential in Southeast Asia's fast-growing digital economy and acted quickly by expanding into e-commerce and digital payments in the last few years.
It's a risk that has paid off. Today, Sea Group is one of the region's few unicorns, and regarded by analysts as Southeast Asia's leading growth company. In 2018, the startup reported a record second quarter revenue of S$219.6 million.
For startups looking to follow in Sea Group's footsteps, they can start off on the right track in two ways: (i) targeting specific demographics in Southeast Asia; and (ii) using Singapore as a base to springboard into the region. These were some takeaways shared by Group Chief Economist of Sea Group, Santitarn Sathirathai, at the 2018 Singapore Week of Innovation & Technology (SWITCH).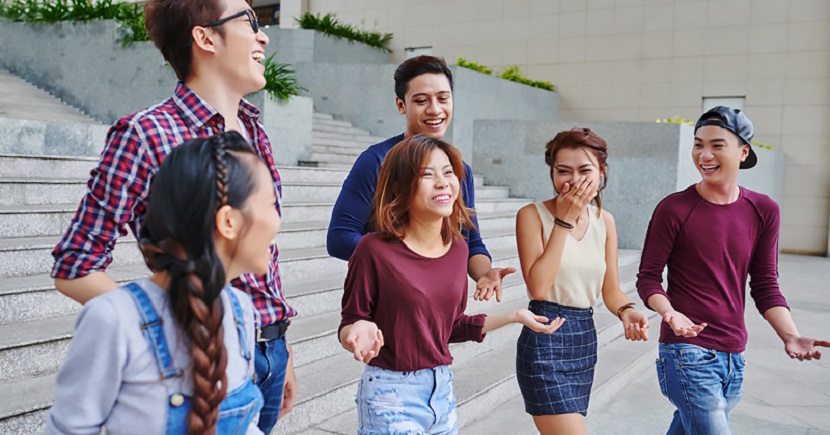 According to Mr Sathirathai, here are 3 lessons startups can learn from Sea Group's Southeast Asia expansion:
1. Provide technological solutions to SMEs
Small and medium enterprises (SMEs) make up 99% of all businesses in Southeast Asia and contribute to 50% of the region's Gross Domestic Product (GDP). As such establishments drive substantial economic growth in the region, it is important for them to be as productive and efficient as possible.
According to a study conducted by Bain & Company, 80% of SMEs view technological change as an opportunity. Yet, only a minority adopt new practices because most believe they lack the necessary skill sets. For SMEs in the Southeast Asia retail space, catching the e-commerce wave is especially critical to growing their customer base – research by Google and Temasek has indicated that the region will see over 3.8 million new online users each month1.
To realise the region's e-commerce potential, Sea Group launched e-commerce marketplace Shopee to help brick and mortar SME retailers establish an online presence and stay competitive. To encourage them to take their businesses onto Shopee, offline workshops are held to educate sellers on how to promote their products on the platform, as well as how to use systems such as inventory management.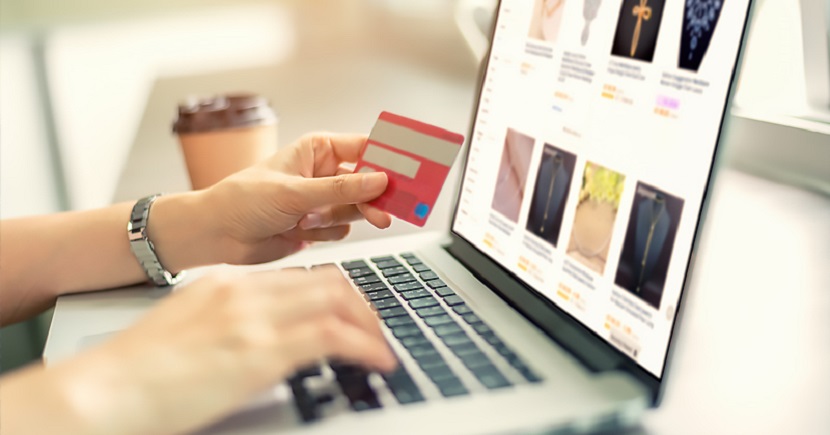 Opportunity for startups
As less tech-savvy SMEs may be hesitant to experiment on their own, startups can sell them technological tools to save money and time – and they can start by collaborating with SMEs in Singapore.
Given Singapore's strong academic and research base, which includes higher learning institutes and corporate research and development centres, startups can use Singapore as a base to develop and testbed innovative solutions.
Singapore-based startups can apply for the Startup SG Tech grant, which provides early-stage funding for the commercialisation of proprietary technology. The government has also set aside S$170 million for co-investment into Singapore-based tech startups as part of the Startup SG Equity scheme, with up to S$2 million per general tech startup and S$4 million per deep tech startup.
2. Target the unbanked
In Southeast Asia, less than 50% of people have access to basic banking services, and even fewer have credit cards. Even those with bank accounts don't necessarily shop and transact online. Digital payments make up only 3% of total consumption, compared to 30% in China.
Sea Group aims to fill this gap among the unbanked population with Airpay, a payment system that works as a reverse auto teller machine (ATM) by digitising cash. In use at more than 150,000 counters across the region, including rural areas, users can use cash to top up their e-wallets. The money can then be used on Sea Group platforms such as Garena and Shopee, or to pay bills and utility fees.
Opportunity for startups
With an already strong digital infrastructure in place, Singapore is an ideal base for fintech startups targeting emerging markets.
Singapore's vision to become a Smart Nation means that we will continue to drive fintech-related innovation, especially in the field of digital payment solutions2. In the last few years, MNCs have set up more than 30 fintech innovation labs or research centres in Singapore, while over 400 companies have taken root here. This includes Australian remittance startup Instarem and Boston-based payment solutions provider Flywire, which opened its Asia Pacific headquarters in Singapore early this year.
The upcoming fintech innovation hub in Singapore will also facilitate greater experimentation and collaboration in the local fintech scene. The specialised hub will provide rental space at competitive market rates for fintech firms at any stage and growth, making it easier for foreign fintech startups to obtain an office space and hit the ground running early.
3. Stay ahead of mobile consumer trends
More than half of the 600 million people who live in Southeast Asia are millennials. This generation is mobile-first – instead of fixed-line broadband, they access the web using mobile broadband on their smartphones.
This has created a market for mobile gaming among young smartphone users. However, due to the relatively lower incomes of the youth in Southeast Asia, games are often interrupted if played on phones that are not top-of-the-line.
Responding to the demands of young, restless mobile gamers, Sea Group's digital entertainment unit Garena released survival shooter game Free Fire in December 2017. The game is optimised such that it runs smoothly even when played on phones with lower specifications.
Opportunity for startups
With Sea Group firmly aware of what gamers in the region wanted, startups should similarly develop a strong understanding of Southeast Asia's mobile consumer trends and come up with a unique value proposition, be it in the gaming or e-commerce space. As many Singapore firms have business operations in Southeast Asia, foreign startups unfamiliar with the market should set up in Singapore to capitalise on our working knowledge of the region's ecosystem.
Widespread smartphone penetration in Southeast Asia means that startups can more easily reach out to consumers through mobile apps. But building an app is not enough; mobile consumers highly value user interface design and user experience, and startups should not neglect these aspects. According to Sea Group, having their own game development capabilities has been instrumental to their success.
Startups should tap Singapore's large talent pool of software engineers and app developers to finetune their tech products, as we are ranked first in the world for startup talent, and the fourth-best ecosystem for startups to access experienced software engineers. Costs to acquiring talent in Singapore is also lower. The average software engineer salary in Singapore is US$35,000 (S$49,000) per year, below the US$49,000 (S$67,000) global average.
Are you a startup? Check out our full range of Startup SG support schemes and join our network here.
1 www.thinkwithgoogle.com/intl/en-apac/trends-and-insights/e-conomy-sea-unlocking-200b-digital-opportunity/
2 www.straitstimes.com/business/how-to-invest-in-the-fintech-era