With a total population of 640 million, ASEAN is predicted to become the world's fourth largest economy by 2030, after the US, China and the European Union. This growth potential is driven by the region's thriving startup ecosystem, which pulled in a record US$7.86 billion (S$10.8 billion) worth of investments in 2017 and saw Chinese tech giants Alibaba and Tencent swoop in to acquire players like Lazada. ASEAN has also seen the birth of 10 unicorns, with four of them – GoJek, Tokopedia, Bukalapak, Traveloka – emerging from Indonesia alone.
For Singapore startups looking to break into the ASEAN market, here are 5 tips to help you begin your journey:
1. Be ready to scale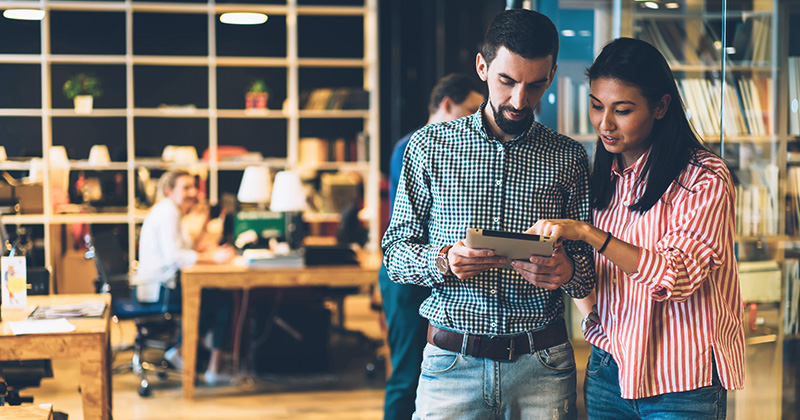 Startups must scale beyond Singapore in order to achieve fast growth. However, one of the reasons they fail is because they do not have the infrastructure, technology and people to do so. To overcome these issues, startups can work with venture capitalists who can connect them with corporations in Singapore and ASEAN, and help them to acquire funding, said Mr Willson Cuaca, Co-founder and Managing Partner of East Ventures at the 2018 Singapore Week of Innovation and Technology (SWITCH).
Startups can also work with organisations such as Action Community for Entrepreneurship (ACE), which connects startups to relevant business partners and investors, provides mentorship programmes for budding entrepreneurs, and gives them access to a global startup community. Startups looking to scale beyond their own country will need local connections and knowledge to enter ASEAN, said Mr Edmas Neo, Executive Director of ACE. To do so, they can engage Startup-O, a Singapore-based startup incubator that aims to connect promising startups to a global network of investors and market experts.
2. Solve the right problems
The startups that succeed are the ones that understand the local market and specifically cater to their needs. "Not all ideas are good or necessary," said Rachel Lau, Managing Partner of RHL Ventures. Startups should bear in mind that ASEAN is not a homogeneous market, and each country holds different demographics and experiences. For instance, in an emerging market such as Indonesia where financial inclusion is a problem, the use of deep learning chatbots in banks is not a priority although Singapore banks have started using them.
3. Don't neglect the offline market
There is a lot of room for growth in ASEAN, especially in industries such as e-commerce and ride-hailing. Startups, however, should keep in mind that a large number of businesses are still offline in many of these countries. For instance, 95% of Indonesian businesses are offline, according to Mr Jefrey Joe, Co-founder and Managing Partner of Alpha JWC Ventures. Startups should therefore develop a good offline business strategy while keeping abreast of technological trends so that when the economy gets increasingly digitised, they will be able to stay competitive. Some of these offline strategies include having good supply chain solutions and distribution networks, and print advertising.
4. Know your competitors
Startups should establish a clear understanding of the market they are going after and their respective competitors, advised Mr Russell Tham, President of New Enterprises and Ventures at Singapore Technologies Engineering. "It is important to understand the interactions between the market and the technologies in the engineering space and how they mutate. It is also important to understand what your competitors are doing and show how you can change the rules of the game," he said.
5. Partner with enterprises
Startups would do well to partner with large ASEAN corporations, who often find it difficult to disrupt their company from within and find solutions. "We will look at the relevant technologies of both our horizontal and vertical clients, map each startup and what they do, and work at introducing these startups to our clients," said Ms Lathika Pai, Managing Director of Microsoft for Startups. In this age of digital disruption, it is no longer the big eating the small, but the fast eating the slow, and partnerships between enterprises and startups can be extremely strong, giving them the ability to create the next unicorn at a much faster speed.
At the same time, she emphasised the need to make sure that all parties are on board with the collaboration. If employees of the enterprise are worried that their roles will be marginalised by the startup's new technology, they may not cooperate and the partnership will fall through.
Are you a startup? Check out our full range of Startup SG support schemes and join our network here.