Centres of Innovation
Get access to industry technical expertise and facilities for your innovation activities through our Centres of Innovation (COIs). Develop new products, enhance existing products, and get IP translation support to build innovation capabilities.
Shorten your time to market with industry-specific innovation resources
Develop and test your solutions before you go to market. Access facilities and collaborate with experts in polytechnics and research institutes across industries covering aquaculture, energy, electronics, supply chain management, environment and water, food, complementary health products, and precision engineering.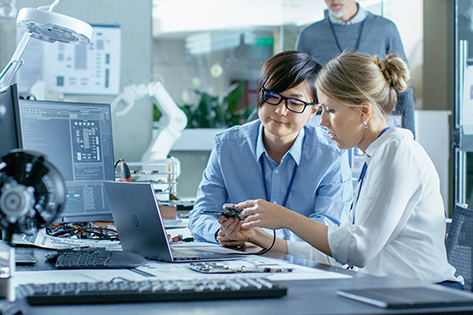 As announced in Budget 2023, expenditure on qualifying innovation projects carried out through selected COIs can receive 400% tax deductions, up to an expenditure cap. Find out more about the Enterprise Innovation Scheme here.
How to get started with COIs
Identify an area of focus

Select a COI that suits your industry
Aquaculture
Built Environment – Advanced Materials
Beauty and personal care
Complementary health products
Electronics
Energy
Environment and water
Food
Precision engineering industries
Supply chain management
Urban agriculture
Shared R&D facilities
Technical expertise
Training and coaching
Find all information about the respective centres within our directory listing.
More innovation support initiatives