Japan
As the world's third largest economy, Japan is a global leader in manufacturing, retail, and services. It presents emerging opportunities for technology startups, as well as businesses in tourism and hospitality, infrastructure, and the digital economy.
US$39,312.7
GDP per capita (2021)
The World Bank
S$53.91b
Total bilateral trade in goods (2021)
UN Comtrade Database
34th
Global Competitiveness Index (2022)
Institute for Management Development
High quality infrastructure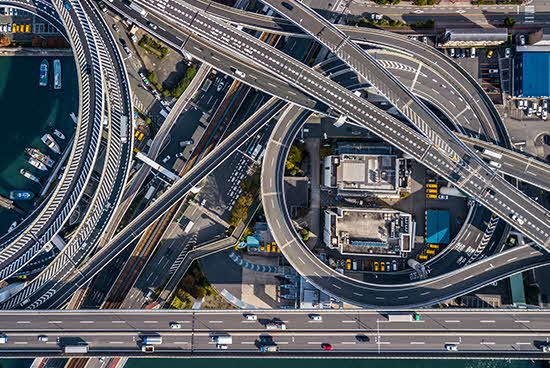 Japan has accomplished a high level of modernisation within an exceptionally short period of time, with knowledge and experience in creating high quality infrastructure within Japan. Japan boasts world-class infrastructure, an industrious workforce and cutting-edge technologies. It is looking to further expand export and help build quality infrastructure abroad for sustainable development, hand in hand with foreign partners to best meet the needs of each country and region. With technology and expertise to realise on-time delivery, as well as high operations rates, low failure rates and long operating life, Japan is especially strong in areas such as traffic and transportation, ICT, and infrastructure development. Tap opportunities for master planning opportunities with Japanese companies such as redevelopment projects in Japan regional cities, as well as in third countries in the region. Collaboration in smart city projects could be an example, such as with Fujisawa Smart City.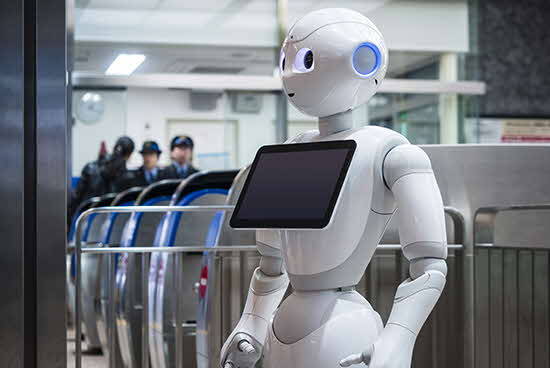 Technology and innovation are important factors for Japan as a means to create economic stability even while experiencing a population decline. Japan is set to be one of the top countries when it comes to generating growth through innovations despite their declining population. The Japanese government has come up with various incentives to attract small businesses and startups to generate new ideas and solutions on a global scale. Japan has also been driving robotics technologies for years, and these advancements will take on a new dimension as they combine this tech with an open-source deep learning framework developed in Japan. Deep learning enables industrial robots to make judgements in complex operational situations by learning from past examples. Partner with large Japanese corporations as they look at open innovation for new business opportunities.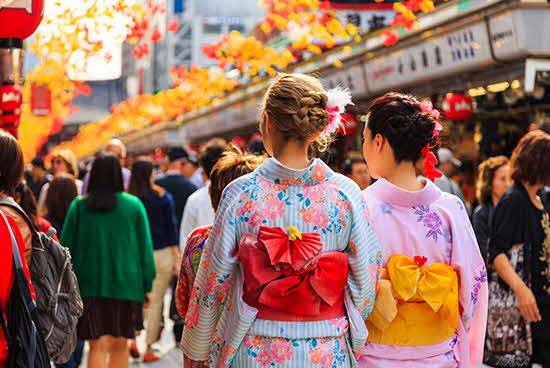 Japan is an attractive tourism destination with a diverse range of attractions and experiences.
The Japanese government has created many campaigns to promote Japan as a must-see destination for foreign tourists. Since 2010, inbound tourist numbers have been growing steadily, with upcoming global events such as the Osaka Expo 2025 giving rise to an increase in tourists. With the expected development of integrated resorts in the nation, this factor is expected to be a strong driver for Japan's hospitality industry. Tourists, especially millennials, are looking for genuine cultural experiences and opportunities to connect with locals. This trend poses great opportunities for Japan, which is eager to share its rich culture and history with overseas travellers. Partner with Japanese tourism companies to explore innovative ways to capture the tourism and hospitality sectors.
Learn about Japan's business hubs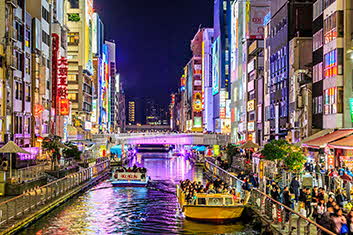 Osaka
Osaka is an innovation city with strong support from the government to create an open innovation ecosystem within. There are various events for domestic and international startups to create and scale up new businesses.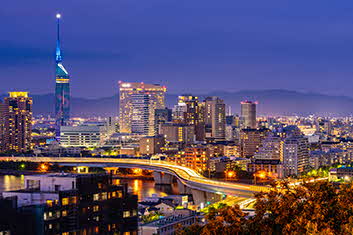 Fukuoka
As a "Global Startup City", Fukuoka attracts local and overseas startups to the city. There are many initiatives supporting domestic and foreign startups, as well as international businesses which have found home within.
Ways for you to start in Japan
Learn about doing business in Japan and tap our range of programmes to set your business up for success.

Get in touch with partners, government agencies, and Singapore associations to help you enter Japan.