Morocco
With its strategic location, robust financial sector and potent economic growth, Morocco presents many opportunities for businesses to expand their operations.
US$3,795.4

GDP per capita (2021)
The World Bank
S$434.6m
Total bilateral trade in goods (2021)
UN Comtrade Database
69th
Trading partner rank (2021)
Enterprise Singapore
Digital economy & fintech

Infrastructure & real estate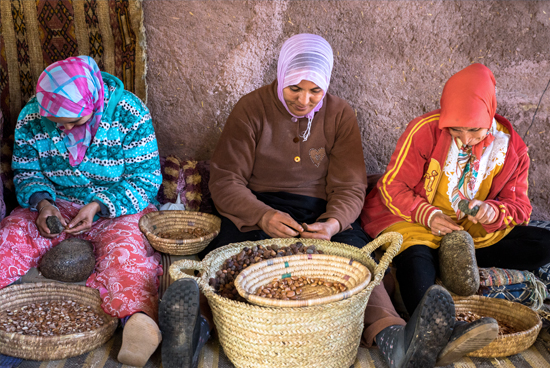 Agriculture dominates Morocco's economy, with the richness of its soil driving high growth in the sector.
Morocco's main crops include argan, barley, citrus fruits, grapes, livestock, olives, vegetables, wheat and wine.
The agriculture sector employs nearly 31% of Morocco's workforce and contributes to 13% of its GDP. The government has also placed increased emphasis on this sector through its "Green Morocco Plan" and the Agricultural Development Fund, presenting many possibilities for businesses.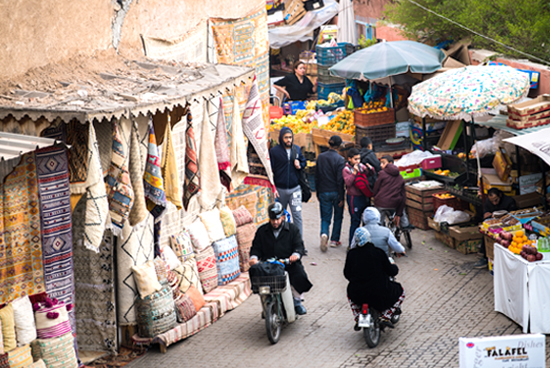 Moroccans' shift in lifestyle, increased consumption and spending have contributed to the country's thriving food sector. Retail is also flourishing, due to the rising affluence of Moroccan consumers, early government planning to modernize distribution, and supply chains introducing strategies like the Rawaj Vision 2020.
Increased tourist arrivals coupled with increasing GDP per capita and a rising consumer price index all signal the growing potential of Morocco's expanding retail segment. With growing urbanisation and a faster pace of life, Moroccans are also seeking convenient and healthy food options.
Morocco FoodExpo is an international trade fair for agriculture, food and food technologies which is held annually in Casablanca.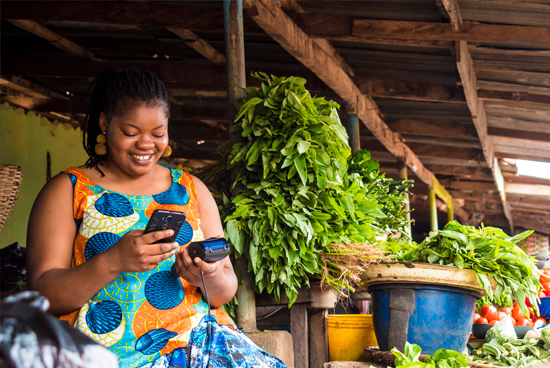 The Moroccan government has sought to modernise its financial infrastructure through the Digital 2020 initiative with its three core pillars: financial inclusion, digital platforms, and supporting digital entrepreneurs.
The government unveiled its "Digital 2020" initiative in 2016 to position Morocco as a digital hub in French-speaking African regions. Morocco's banking system is very established and developed, and includes many Francophone Africa countries, although over 70% of Moroccans remains unbanked. Two of the largest banks in Africa, Groupe Banque Populaire and Attijariwafa, are Moroccan and are keen to adopt new technologies.
While adoption of banking services is low, mobile penetration is high at 129%, partially contributing to the surge in e-commerce during the pandemic – online transactions surged by 43% in 2020. The government has a Financial Inclusion Strategy to address the unbanked population and increase usage of digital financial services.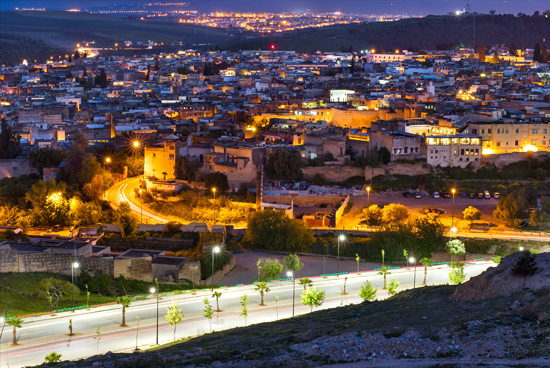 Rapid urbanisation in Morocco presents opportunities for Singapore businesses in the infrastructure and real estate sectors.
Access opportunities and contribute to Morocco's infrastructure and real estate sector. Some noteworthy projects include:
Ouarzazate Solar Power Station and Al-Boraq
Ouarzazate Solar Power Station: The world's largest solar plant
Al-Boraq: Africa's first high-speed rail service, running between Casablanca and Tangier
Both projects are slated for further expansion, with infrastructure for water supply developed using clean energy and desalination technology.
Improving Morocco's connectivity
Expansion of Morocco's road networks to improve the internal and external connectivity of the country
Construction of Casablanca's second tramline and further development of the Kingdom's port infrastructure
You can also find real estate opportunities in Morocco as its government seeks to meet the housing needs of its rising city population.
The growth of high-end resorts and hotels also signals opportunities for service providers.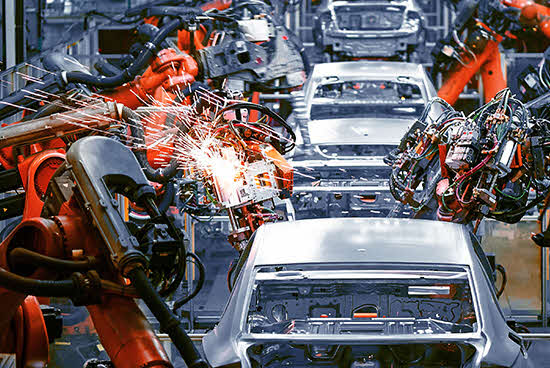 Morocco's auto manufacturing industry is more than 50 years old and currently has a production capacity of over 700,000 vehicles a year, the largest in Africa. Global brands assembling vehicles in the country include Renault and Peugeot, with total exports reaching about US$8 billion a year.
The automotive industry comprises over 250 companies across the manufacturing value chain. Other than assembly plants by large automotive groups such as Stellantis and Renault-Nissan, the industry is also rapidly building its EV capabilities by attracting investments from components suppliers such as Yazaki and Sumitomo, with plans to work with brands such as Opel and BYD to manufacture EVs in the country.
Learn about Morocco's business hubs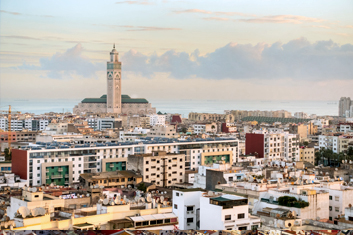 Casablanca
Morocco's most populous city, Casablanca is where many leading global corporations and banks base their business headquarters and industrial facilities for their Moroccan operations. The city is also known for its world-class infrastructure, housing luxury tourist resorts and high-end apartments, and fronting leading fashion brands.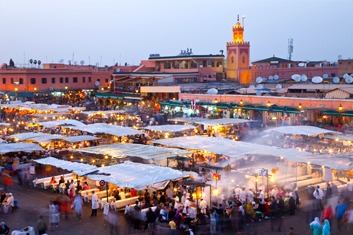 Marrakesh
Home to Morocco's four formal imperial cities of great cultural and historical significance, Marrakesh enjoys a thriving tourism and manufacturing industry. Its rising status as a world-class city saw it host the annual World Bank Group – IMF meeting in 2022. Marrakesh's increasing importance can be new ground for business opportunities.
Ways for you to start in Morocco
Learn about doing business in Morocco and tap our range of programmes to set your business up for success.

Get in touch with partners, government agencies, and Singapore associations to help you enter Morocco.