Saudi Arabia
Beyond the oil & gas industry, Saudi Arabia offers Singapore firms diverse opportunities to explore potential business partnerships.
US$23,185.9
GDP per capita (2021)
The World Bank
S$9.56b
Total bilateral trade in goods (2021)
UN Comtrade Database
24th
Global Competitiveness Index (2022)
Institute for Management Development
Food manufacturing & services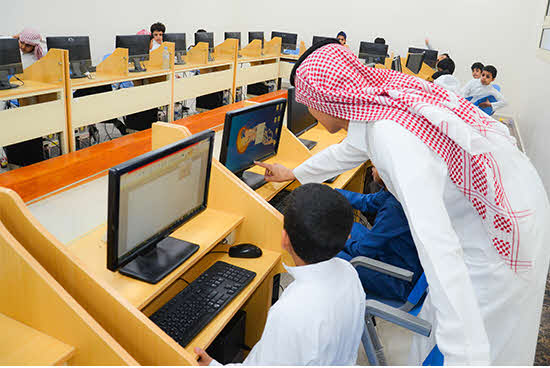 Saudi Arabia is reshaping its education system to improve quality and outcome. The government has allocated the second largest portion of its fiscal budget towards this sector, and is now the world's eighth biggest spender on education.
The Kingdom emphasises development in early childhood education, by refining its national curriculum, as well as training teachers and educational leaders. There are also plans to build new schools to serve over a million new students. Many education-related businesses in Singapore are well-positioned to meet the increased market demand in Saudi Arabia. From offering enrichment programmes in Science and Mathematics to skills upgrading and vocational training, there are plenty of opportunities for education businesses to venture and grow.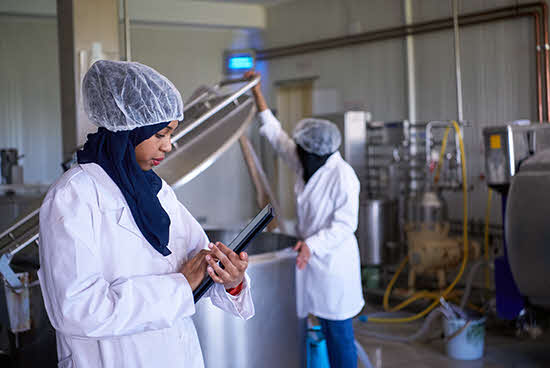 Saudi Arabia has the largest food & beverage (F&B) market in the Middle East, valued at approximately S$61.0 billion. Saudi Arabia has seen increasing demand for domestic food products, as well as for imports.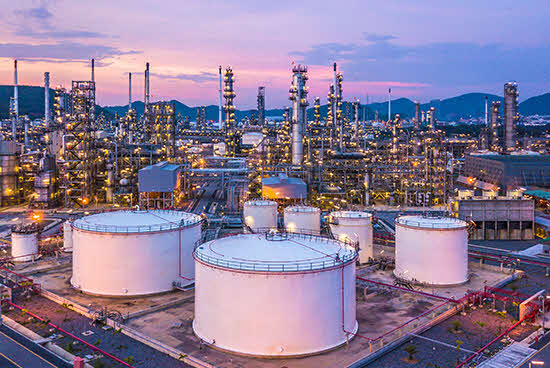 Saudi Arabia is a founding member of Organisation of Petroleum Exporting Countries (OPEC), and currently possesses around 17% of the world's petroleum resources.
Saudi Arabia's state-owned oil company, Aramco, plans to invest close to S$459 billion in oil, gas, and petrochemical projects between 2016 and 2025. This will be channelled into new oil and gas plants to meet growing energy demand, and to increase petrochemical production. Key initiatives also include raising refining capacity from 2.9 million barrels to 3.3 million barrels per day by 2020, maintaining peak oil production at 12.5 million barrels per day, and developing efficient clean fuel production. Singapore companies that can provide the right equipment – from drilling machinery to gas compressors – will find business opportunities in Saudi Arabia.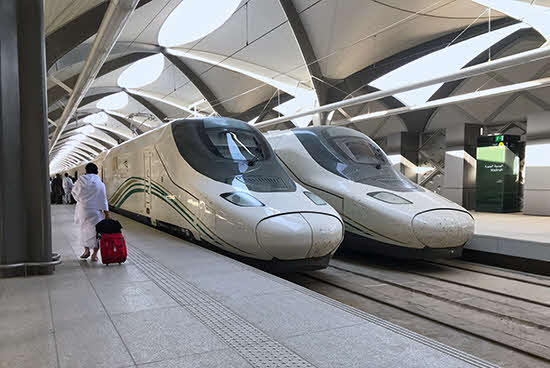 Saudi Arabia is a well-known transit area for 3.5 billion potential customers across three different continents.
New and upgrading of airports
The Saudi government aims to upgrade airports, such as upgrading the King Abdulaziz International Airport in Jeddah to host 43 million passengers by 2025 and 80 million passengers by 2035. King Khaled International Airport is currently undergoing expansion to accommodate 25 million passengers annually.
Investments in Rail Network
As air and road travel are the primary transport modes, rail networks are less extensive in Saudi Arabia. To improve the way people travel, Saudi Arabia is now changing that by investing approximately S$34.3 billion into three rail expansion projects.
Upgrading of Ports
Saudi Arabia's seaports are also upgrading their infrastructure and capacity. The Saudi government has earmarked close to S$10.9 billion for the relevant projects, with about S$365.5 million worth of projects to be awarded. Singapore's maritime businesses should keep a close watch on upcoming opportunities.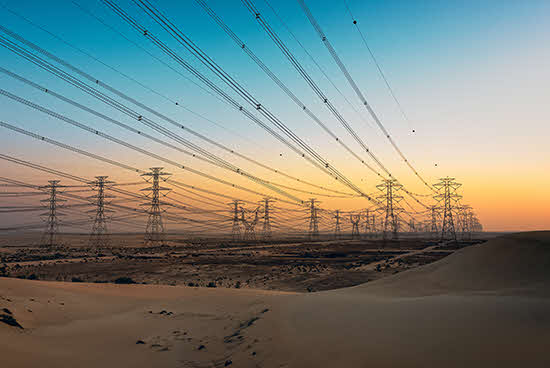 Saudi Arabia experiences significantly high energy and water consumption, providing business opportunities for Singapore firms in these relevant sectors.
Electricity
Electricity consumption has increased over the past 15 years and is expected to double by 2030 due to economic expansion and urbanisation. The nation has implemented lower wastage plans to improve energy usage.
Singapore businesses that can provide expertise in energy efficiency or upgrading power infrastructure will find many opportunities in Saudi Arabia.
Water
Saudi Arabia has one of the highest rates of water consumption in the world, with per capita consumption at 300 litres per day. This is more than double the rate in Singapore. To cope with demand, the government has announced a slate of water projects to increase the country's desalination capacity.
This presents opportunities for Singapore businesses in water-related services, as well as growth opportunities for investors.
Learn about Saudi Arabia's business hubs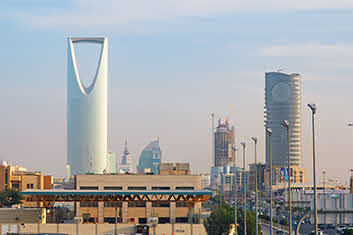 Riyadh
As the capital, Riyadh attracts major banks and corporations and contributes nearly a quarter of Saudi Arabia's GDP. Increased efforts in tourism, technology, and real estate have been ramped up as part of the ongoing Saudi Vision 2030 plan.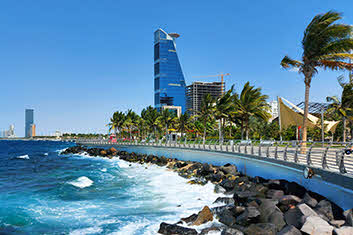 Jeddah
Jeddah is the commercial capital of the Kingdom, and is best known as the gateway to Islam's two holy cities: Mecca and Medina. It offers investment opportunities for business in innovation, hotels, and real estate.
Ways for you to start in Saudi Arabia
Learn about doing business in Saudi Arabia and tap our range of programmes to set your business up for success.

Get in touch with partners, government agencies, and Singapore associations to help you enter Saudi Arabia.