Thailand
Located in the centre of Southeast Asia, Thailand boasts a high-growth economy with regional links for businesses to access over 660 million consumers.
US$7066.2
GDP per capita (2021)
The World Bank
S$34.13b
Total bilateral trade in goods (2021)
UN Comtrade Database
33rd
Global Competitiveness Index (2022)
Institute for Management Development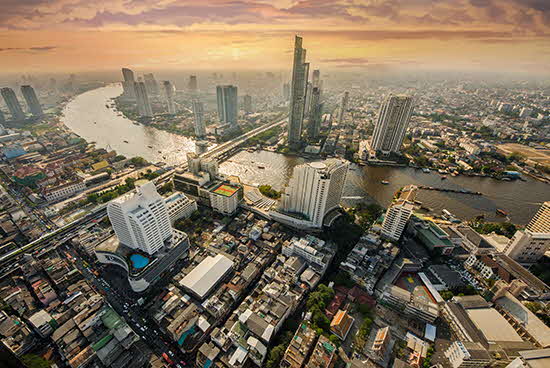 Thailand is linked both geographically and economically to many ASEAN countries around it. In 2017, Thailand proposed a masterplan to boost trade and investment collaboration with its neighbouring markets. The plan includes improving infrastructure development to link the region's logistics network more efficiently. By entering Thailand, there is an opportunity to reach untapped consumer demographics that are larger than the country's population of 69 million people, and gain access to over 240 million people in the Cambodia, Laos, Myanmar and Vietnam region.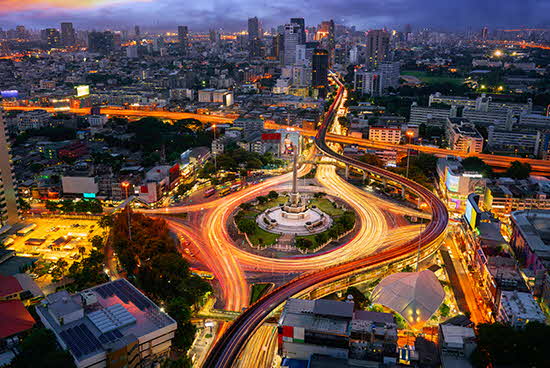 Thailand is witnessing an infrastructure boom. Transport infrastructure development, in particular, is a key priority of the Thai government to boost its country's competitiveness, with projects to enhance its regional connectivity and position as a logistics hub.
In 2017, the Thai government announced a 5-year public-private partnership (PPP) strategic plan worth 1.62 trillion baht (S$66.2 billion) which includes an upgrade to its maritime, air and road transportation infrastructure. To cite a few, some of these national infrastructure projects are the expansion of Laem Chabang Deep Seaport and Map Ta Phut Industrial Seaport, the development of U-Tapao Airport and setting up the high-speed railways.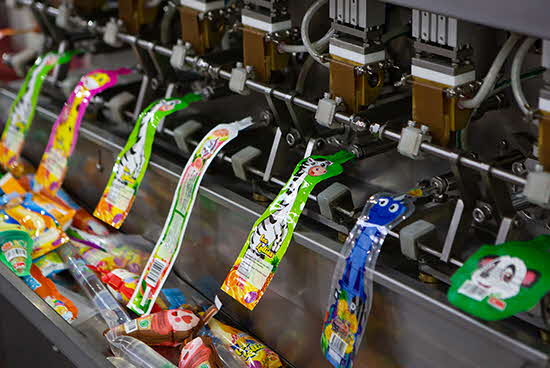 By integrating new technologies into operational processes, the Thai government aims to boost the nation's GDP growth to an annual rate of 5%, with the Eastern Economic Corridor (Chachoengsao, Chonburi and Rayong provinces) as the promoted hub for advanced manufacturing and services. The Thai Government's support has opened new opportunities for businesses with the ability to provide innovative solutions to optimise manufacturing processes. This can benefit higher value-add industries including the automotive, electrical & electronics and food sectors, which are Thailand's key export sectors. The electronics sector sees steady demand for products like semiconductors, transistors, and diodes, due to the recent uptick in private investment towards smart cities throughout Bangkok.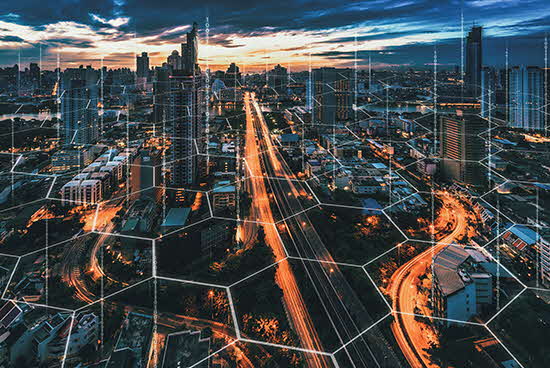 Thailand's National Digital Economy Master Plan is a 20-year strategy that was implemented in 2016, with the objective to make the development of the nation's digital infrastructure a priority for the country's economy. If your company is in the digital industry, use these opportunities to bring innovative tech solutions such as cybersecurity, artificial intelligence, database management, software engineering, and systems and networking into the Thai market.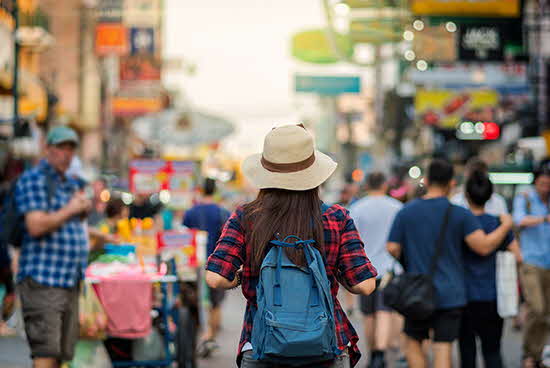 Thailand's consumer economy is growing steadily, with a GDP per capita of over US$7,000 – ranked 4th in Southeast Asia after Indonesia, Philippines, and Vietnam.
Capture opportunities with global and domestic demand coming from Thai consumers and international tourists.
Retailers have tailored their portfolio of brands and products to key destinations such as Phuket, Chiang Mai, and Hua Hin to capture both the domestic and international audiences.
Reach out to us to get support and expand your presence in Thailand.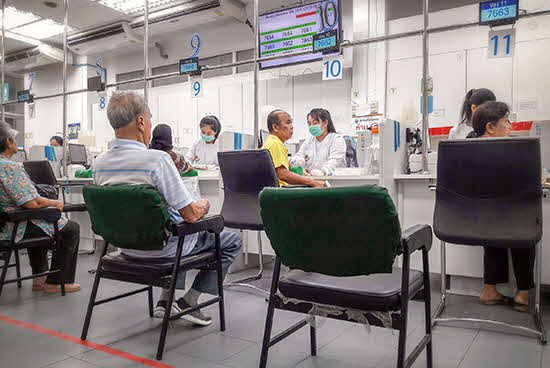 Increasing urbanisation and changing lifestyles have led to the growing incidence of non-communicable diseases such as heart disease, stroke, and cancer in Thailand. This, accompanied by an ageing population, has fuelled a growing demand for healthcare. Thailand's pharmaceutical industry market is the second largest in Southeast Asia as of 2022. As part of the Thailand 4.0 digital economy strategy, there is a nation-wide push to invest in IT infrastructure. In 2017, the Ministry of Public Health (MoPH) published an e-health strategy that provides a framework for driving digital technology in healthcare. Projects include connecting 9,000 sub-district hospitals nationwide with fibre optic cables, centralising databases with patients' health profiles, and developing big data analytics capabilities. There will also be continued focus on medical tourism. Popular healthcare services among medical tourists include cosmetic surgery, dentistry, cardiovascular disease treatment, and orthopaedics.
Learn about Thailand's business hubs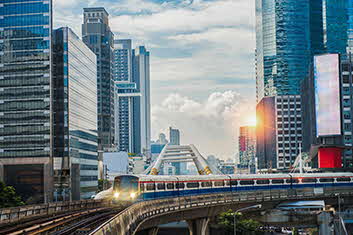 Bangkok
As Thailand's capital, Bangkok is also Thailand's financial hub, and the world's retail innovation, entertainment, and lifestyle hub. It houses approximately 9.27 million people – making it the most populated city in the country. It is also home to the country's financial hub and over one-third of Thai banks, as well as over 1,000 tech startups in e-commerce, fintech, and property tech.
Eastern Economic Corridor (EEC)
A special economic zone of three provinces in eastern Thailand, this hub for advanced manufacturing and services has strong connectivity to its ASEAN neighbours by land and sea. Enjoy special tax reductions and preferential rates as an investor.
Ways for you to start in Thailand
Learn about doing business in Thailand and tap our range of programmes to set your business up for success.

Get in touch with partners, government agencies, and Singapore associations to help you enter Thailand.