Indonesia
Indonesia's young population and burgeoning middle class contributes to a sizeable workforce and consumer pool, making it one of Southeast Asia's most attractive investment locations.
US$4,332.7
GDP per capita (2021)
The World Bank
S$59.08b
Total bilateral trade in goods (2021)
UN Comtrade Database
44th
Global Competitiveness Index (2022)
Institute for Management Development
Urban & infrastructure solutions

Innovation & digital economy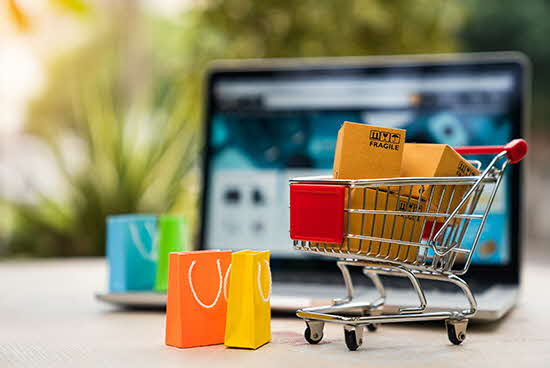 Consumer spending contributes more than half of Indonesia's total GDP and has been the backbone of the economy during the pandemic. The booming middle class will also become one of the key growth drivers over the next decade.
Omni-channel retailing
While e-commerce is the fastest growing channel in Indonesia, a strong 'mall culture' is still pervasive among the growing urban middle class. Offline and physical channels will thus continue to remain relevant as consumers increasingly expect to switch seamlessly between online and offline throughout their consumer journey. With the blurring of channel roles, you need to build up your online presence and find ways to achieve a more seamless offline to online consumer experience.
Willingness to pay for quality and unique products
As consumers become more value-conscious, they tend to explore brands with similar offerings. Hence, you need to clearly communicate your unique selling point (USP) and invest in building a compelling brand story to tap consumers' willingness to pay for the quality that your products represent.
Enhancing the nutritional value of products without compromising on taste
Apart from price considerations and taste, the nutritional value of a food product is an increasingly important purchase decision factor. According to a new report by Food Industry Asia (FIA) and research firm IGD, most Indonesian consumers are interested in improving their diet and are open to healthier product reformulation, without compromising taste.
Tap opportunities to introduce healthier food options in your products as you enter the Indonesian market.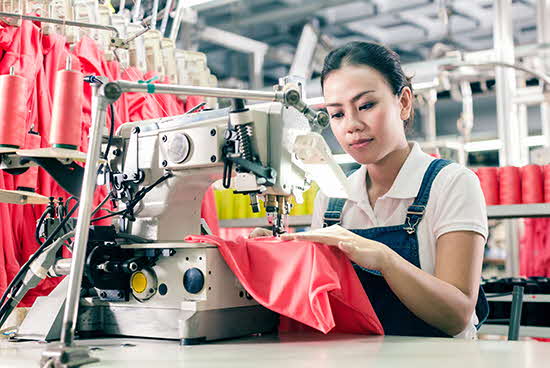 Manufacturing accounts for close to 20% of Indonesia's GDP, and employs 15% of its workforce. Indonesia is an attractive manufacturing location for companies seeking to tap its large domestic market. Indonesia's Making Indonesia 4.0 programme builds the country's competitiveness in the global market with a roadmap to develop its five manufacturing industries: food and beverage, automotive, electronics, chemicals, and textiles. Indonesia has also set its sights on down streaming to develop the manufacturing industry. For example, as the world's largest producer of nickel, Indonesia has drawn foreign investments to develop its electric vehicle supply chain. The main manufacturing hubs with industrial parks are in the provinces of West Java, Central Java, East Java, Banten, and Batam. These hubs feature logistics and infrastructure with major land and seaports accessible to manufacturers. Consider setting up production bases in these industrial parks as they serve as landing pads for both established and new players.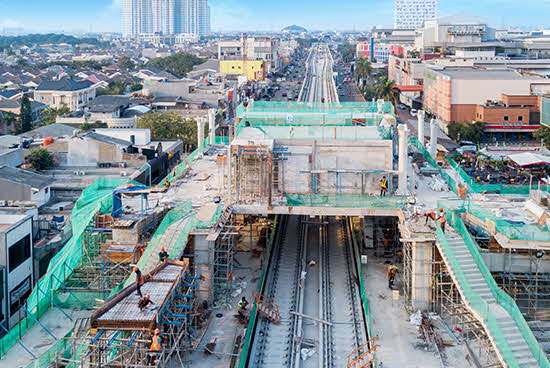 Indonesia is expected to be one of the fastest-growing construction markets in the region, with infrastructure investment funded by the government, state-owned enterprises, and the private sector, including equity investments by foreign investors. Indonesia's construction industry is expected to grow 5.8% between 2023 and 2026, driven by the government's commitment to invest US$430 billion on public infrastructure development by 2024. Green energy transition will continue to be a focus, as there are ample opportunities in the untapped renewal energy capacity. To operate effectively across the archipelago and meet regulatory requirements in some projects, you can work with local partners and build a reliable local team.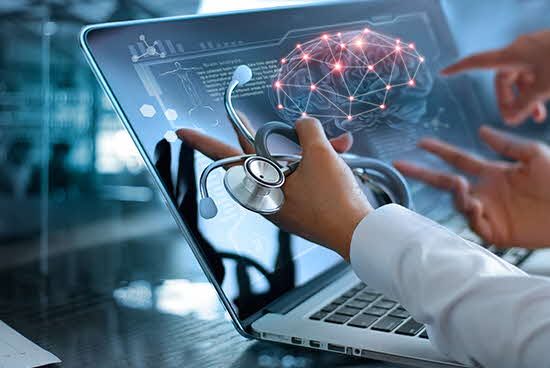 Indonesia's innovation and startup ecosystem has been growing rapidly – by 2025, the digital economy is predicted to reach US$124 billion, up from US$40 billion in 2019¹. The tech sector is dominated by companies in consumer-facing verticals such as e-commerce and fintech – a reflection of the country's large population and growing consumption levels.
Opportunity for tech and innovation in various sectors
Consumer-facing sectors like healthcare, banking, and retail are using technology to deliver improved services and enhance customer experience. Startups providing agritech, fintech, and healthtech solutions have also partnered Indonesian companies to implement their solutions. With Indonesia keen to accelerate digital transformation, there will be opportunities for Singapore tech startups in various industries.
Enabling innovation-led market entry and tapping Singapore as an innovation hub
Singapore startups can participate in the Global Innovation Alliance (GIA) Acceleration and Demand-Led Programmes in Jakarta to get a head start in the market. EnterpriseSG also organises flagship innovation events such as the Singapore Week of Innovation and Technology (SWITCH) and the Southeast Asia Open Innovation Challenge. These platforms enhance innovation exchanges between Singapore and Indonesia.
Learn about Indonesia's business hubs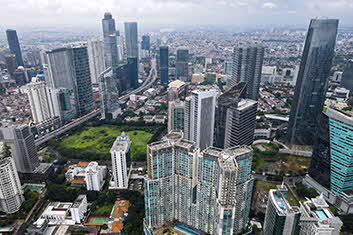 Jakarta
Jakarta is both Indonesia's capital and largest city. It is the centre of economics, culture, and politics in Indonesia. The Jakarta metropolitan area, known as Jabodetabek (a contraction of Jakarta, Bogor, Depok, Tangerang and Bekasi) comprises 6,392km². It is the world's second largest urban agglomeration (after Tokyo) with an urban population of more than 10 million, while Greater Jakarta has a population of 31 million¹.
Jakarta is the seat of the ASEAN Secretariat, making it an important city for international diplomacy. Important financial institutions such as the Bank of Indonesia, Indonesia Stock Exchange and the corporate headquarters of numerous Indonesian companies and multinational corporations (MNCs) are located in the city.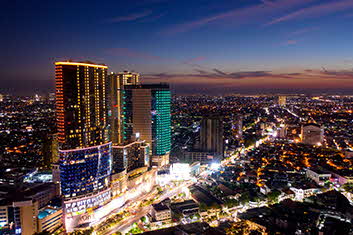 Surabaya
Surabaya is the capital of the East Java province, and the second largest city in Indonesia. The city has a population of over three million within the city, and over 10 million in the Greater Surabaya metropolitan area known as Gerbangkertosusila.
As the provincial capital, Surabaya is the centre of economic, financial, and business activities in East Java. Surabaya is also the second largest port city in Indonesia after Jakarta. As a business and trading centre, Surabaya is not only a hub for East Java, but also facilitates trade in Central Java, Kalimantan, and Eastern Indonesia.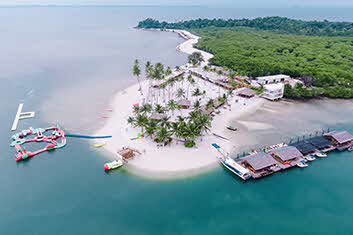 Batam, Bintan and Karimun (BBK)
Located an hour's ferry ride from Singapore, Batam, Bintan and Karimun (BBK) are Free Trade Zones (FTZ) within the Riau Islands Province (KEPRI), with a collective population size of approximately 1.6 million. BBK is the most developed part of KEPRI, constituting 80% of KEPRI's population and contributing to 73% of KEPRI's economy. The main economic activities in BBK include manufacturing, digital economy and maintenance, repair and overhaul (MRO). MNCs such as Schneider Electric and Pegatron have located production bases in Batam to enjoy FTZ benefits and connectivity to Singapore. In Batam, the Nongsa Digital Park and Batam Aero Technic in Batam enjoy Special Economic Zone (SEZ) status, and companies in these SEZs may receive fiscal incentives such as business tax breaks and income tax relief for workers.
Ways for you to start in Indonesia
Learn about doing business in Indonesia and tap our range of programmes to set your business up for success.

Get in touch with partners, government agencies, and Singapore associations to help you enter Indonesia.