Laos
Laos is transforming into a 'land-linked' country as it connects to the world through infrastructure developments. There are opportunities in logistics, consumer and business services sectors.
US$2,535.6
GDP per capita (2021)
The World Bank
S$118.7m
Total bilateral trade in goods (2021)
UN Comtrade Database
108th
Trading partner rank (2021)
Enterprise Singapore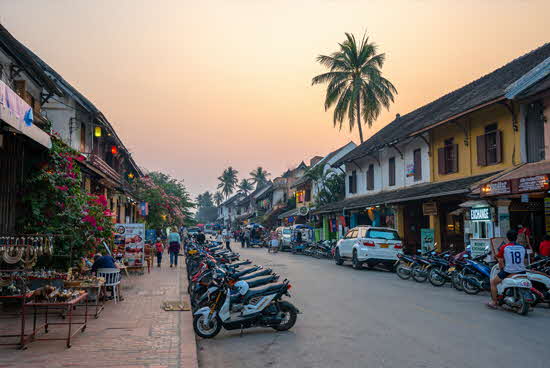 With economic policies aimed at expanding land transport, manufacturing, services, and tourism sectors, look forward to trade opportunities and expansion for your business.
Be part of the many international companies exploring the Special Economic Zones (SEZs) set up in Laos. With the liberalisation of policies that drives vibrant cross-border cooperation, your company can benefit from setting up business easily and gaining access to talent at affordable rates.
Venture into the growing retail and tourism sectors as Laos attracts travellers around the world with tourist-friendly travel policies.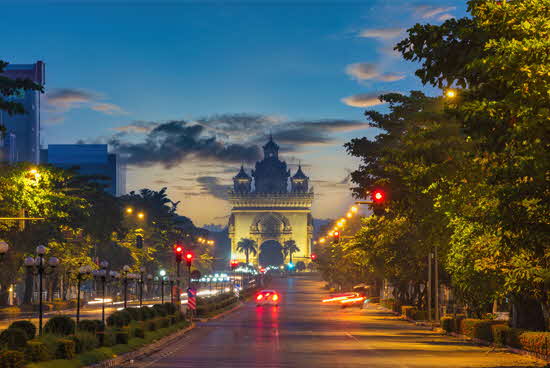 With a theoretical hydropower potential of 26.5 gigawatt (GW), Laos is among the richest countries in Southeast Asia in terms of hydropower resources.
The Lao PDR-Thailand-Malaysia-Singapore Power Integration Project (LTMS-PIP) marks the first multilateral cross-border electricity trade involving four ASEAN countries, and facilitates the development of a regional market for electricity trading, promoting investments, and enhancing regional electricity supply security and cost-competitiveness for companies in this industry, Explore new opportunities in the power sector with the exponential demand for electricity exports from Laos' neighbours.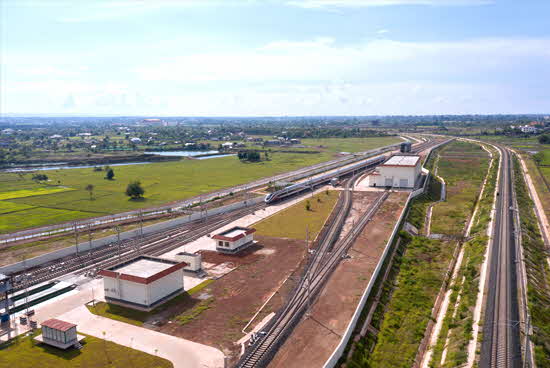 Ride on infrastructure development as roads and rails develop rapidly over the years, which will increase trade and transport links between Laos, China, and its neighbouring markets.
With developments like the Lao-China Railway and intercity rail lines opening in recent years, connect your business to major cities. Alternatively, you can also contribute to development works that link roads to highways within Laos and to the region.
Learn about Laos' business hubs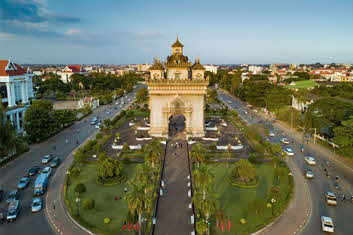 Vientiane
As the capital city of Laos, most of the urban population is concentrated in Vientiane. The capital is well-positioned to capture growing regional trade flows with the convergence of major transportation links, including mega railway projects such as the Lao-China railway, which connects to Kunming; the Lao-Thai railway to Bangkok; and the Lao-Vietnam railway to Vung Ang Port.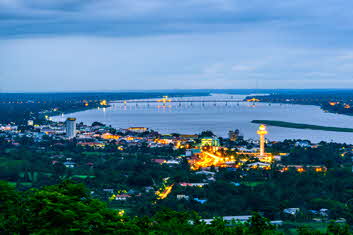 Savannakhet
Savannakhet is Laos' largest province by land area and population, with a population of almost 1 million. It is one of the most important economic powerhouses for Laos, with industries such as agriculture, logistics, and mining being the main drivers of the local economy.
Located in this province is the Savan-Seno Special Economic Zone (SSSEZ), which is Laos' first and most established SEZ. Situated in the middle of the Greater Mekong Subregion East-West Economic Corridor, connecting Vietnam, Laos, and Thailand, it can serve as a transhipment hub for the flow of goods between ASEAN, China, and India.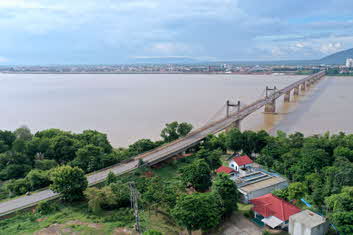 Champasak
As Laos' southern trade, logistics and services hub, Champasak is the country's third-largest province by population. With growing local opportunities, Champasak's vibrant capital city – Pakse – is experiencing net immigration. All goods coming into Southern Laos from Cambodia, Vietnam, and Thailand pass through Pakse. The Champasak economy is largely driven by the agriculture and food processing industries.
Ways for you to start in Laos
Learn about doing business in Laos and tap our range of programmes to set your business up for success.

Get in touch with partners, government agencies, and Singapore associations to help you enter Laos.