Your Global Trading Hub
A global trading powerhouse, Singapore offers a vibrant trade ecosystem, developed infrastructure, and extensive global networks. By
2030
, we will deepen and widen Singapore's trade, grow export value and double offshore trade. Tap unparalleled opportunities for your global trading ventures from this vibrant hub.
US$1.6t
in International trade flow
~400
global traders anchored in Singapore
>200
global banks present in Singapore
Infrastructure ecosystem at the heart of Asia
Diverse network of global traders

Business-friendly environment

Stable legal and regulatory framework

Strong financial and trading infrastructure




Connectivity to the world

Sustainability and Innovation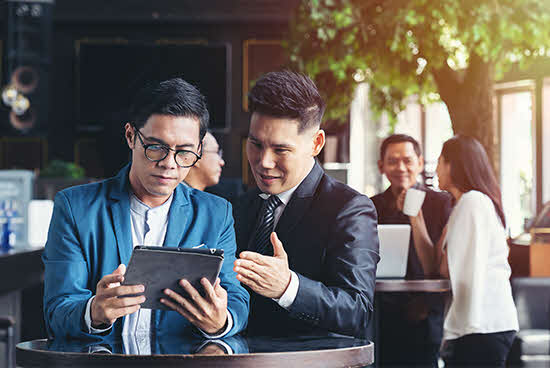 Singapore is home to numerous prominent global traders, including:
Nine of the top 10 global energy players
The top three iron ore producers globally
The top five agri-business giants globally, making Singapore the 2nd largest agri-trading hub
Our vibrant trading community makes us a choice location for trading technology players, digital trading platforms, and international commodity events such as the FT Commodities Asia summit and the Singapore International Ferrous Week.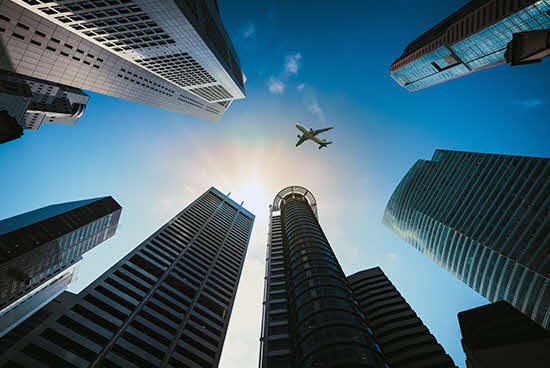 Singapore continues to be the top choice for businesses, with its high political and economic stability as well as technological readiness.
The Economics Intelligence Unit ranks Singapore as having the best business environment, a position it has retained for 15 consecutive years.
Our transparent and competitive income tax rate of 17% for companies and up to 22% for individuals, combined with tax concessions from our Global Trader Program and our extensive portfolio of over 70 Avoidance of Double Taxation (DTA) agreements, provide a competitive platform for your company's growth.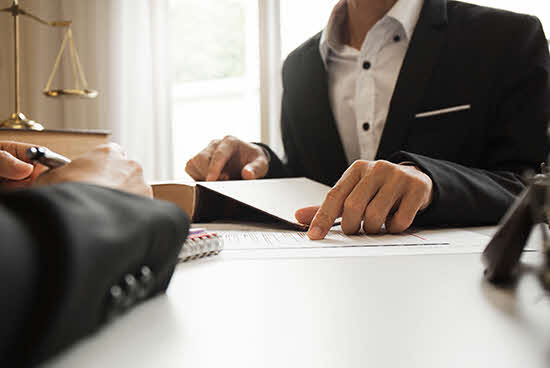 Count on Singapore's transparent legal framework and strong rule of law to safeguard your business interests.
The Singapore International Arbitration Centre is ranked 2nd among the world's top 5 arbitral institutions and is the most preferred arbitral institution in the Asia-Pacific. Our status as a signatory of the New York Convention means that arbitration awards rendered in Singapore hold enforceability in 172 contracting countries.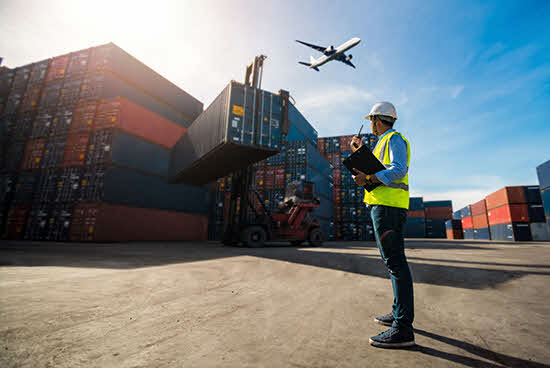 Ranked 1st in Asia for talent competitiveness, Singapore has a globally competitive workforce, while our open manpower policy continues to attract the best and brightest international talent.
We have a wide range of skilled professionals with expertise in data science, engineering, and maritime studies to support your business needs. Enterprise Singapore collaborates with various industry partners and agencies to train trading professionals specialised in key sectors such as LNG.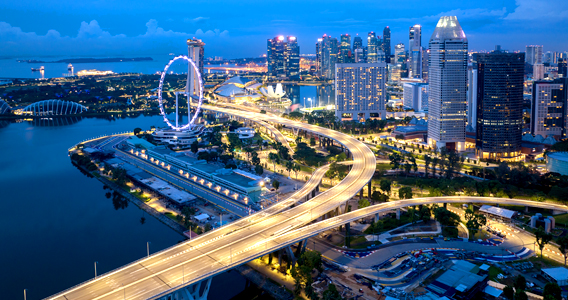 Singapore's globally leading financial infrastructure enables competitive financing of trade flows.
With a steadfast commitment to maintaining a strong sovereign credit rating and an extensive network of over 200 banks, our financial ecosystem provides support to companies raising capital, investing in assets and for trade financing. Singapore is also the third largest FX centre in the world and the second largest in Asia for RMB clearing.
Singapore also boasts a mature commodity derivatives ecosystem made up of traders, brokers, exchanges, price reporting agencies, and risk management services.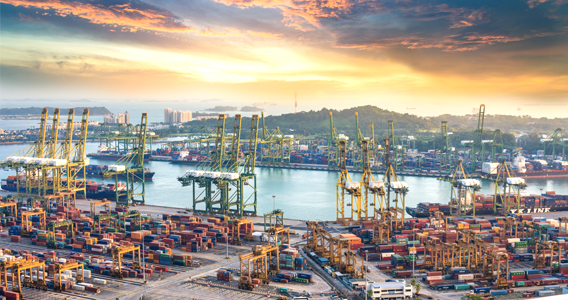 Singapore is your premier gateway to Asia. With over 200 shipping lines connecting you to 600 ports worldwide and more than 100 airlines serving 100 countries, we provide unparalleled access to source and destination markets, as well as other major trading hubs.
Our strong connectivity is backed by an extensive FTA and DTA network, which let you invest and trade freely and easily with major economies around the world.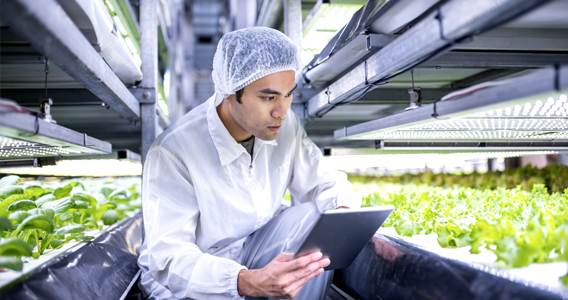 Singapore's commitment to reach net-zero carbon emissions by 2050 presents new opportunities for companies.
Riding on our strengths as a financial, trading, and transport hub, we have led the way in biofuels development and adoption, carbon credits origination and trading, and carbon capture utilisation.
As the leading innovation centre in Asia, Singapore's dynamic innovation ecosystem and extensive network of over 4,000 startups has attracted top multinational companies to establish their innovation centres here.
Ways to partner Singapore and our companies
Enjoy a reduced corporate tax rate of 5% or 10% on qualifying trading income with our Global Trader Programme (GTP).

Tap on our ecosystem of start-ups and SMEs to develop and test-bed solutions.

Save on tariffs when exporting from Singapore via our FTA Network.