Key Markets
Find out more about the key markets for land transport and how you can reach them through the right networks and resources.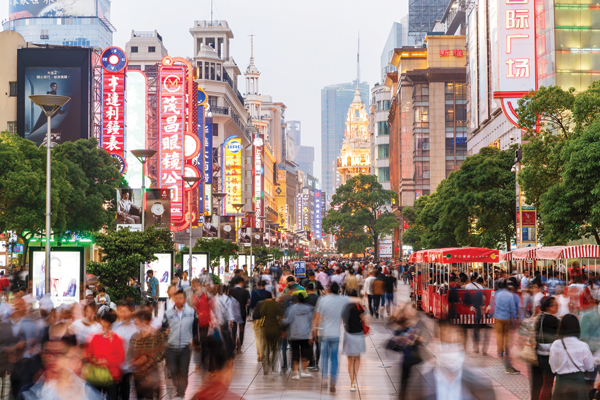 S$164.25b
Total bilateral trade in goods with Singapore (2021)
---
1.41b
Chinese yuan
US$17.73t
8.1%
US$12,556.3
Global competitiveness index (2022)
17th
Step into new high-growth markets
Positioned as the world's most populous country and the world's second largest economy, China provides Singapore a variety of opportunities to generate business growth in land transport. With the construction of more than 3,000 kilometres of railways, and the construction or renovation of more than 8,000 km of freeways planned in the upcoming year, China's transport policy aims at promoting global transport, with the Belt and Road Initiative at the forefront.
Join the Belt and Road initiative

China's massive Belt and Road Initiative aims to link up Asia, Africa and Europe on land through rail and road, and on sea through the South China Sea,Indian Ocean, and beyond.

Singapore companies can find opportunities in infrastructure development, whether in China, or in third-country collaborations. Align your projects with China's national priorities to secure land transport related contracts from the Chinese Government.

Push for sustainable transport

China has made it a key priority to reduce pollution and congestion. Nearly all Chinese cities have a blueprint for sustainable transport and logistics solutions. Your projects are likely to score well if it shows a strong sustainability factor. If successfully implemented, your land transport solutions have potential for replication in other parts of China.

As the world's largest consumer of electric vehicles, China also sees a growing acceptance of using personal mobility devices for first and last mile travels. You can ride on these preferences when expanding your business to China.

Break boundaries with Artificial Intelligience

China wants to shape the future of artificial intelligence (AI) and become the global AI innovation leader by 2030. For example, there are increasing interests in downstream applications for autonomous robots, such as for surveillance inspection and the delivery of goods. You can apply AI to land transport solutions to address market gaps in China.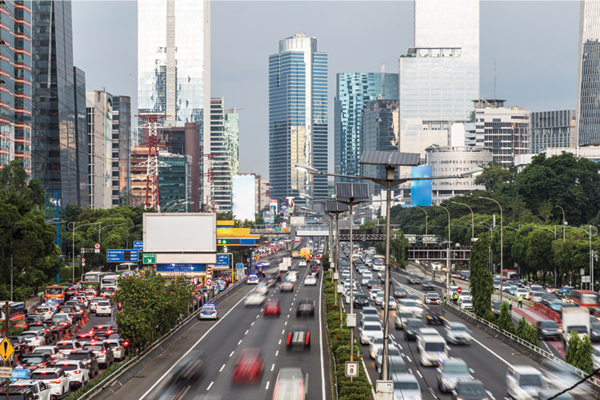 S$59.8b
Total bilateral trade in goods with Singapore (2021)
---
273.8m
Indonesian rupiah
US$1.19t
3.7%
US$4,332.7
Global competitiveness index (2022)
44th
Step into new high-growth markets
Indonesia is Southeast Asia's largest economy with a GDP of US$1.19 trillion (~S$1.71 trillion) in 2021. The country is also the 4th most populous country in the world – home to more than 275 million people.
Indonesia needs a robust transportation infrastructure to ferry their population. Forging close public-private partnerships are instrumental to make that happen.
The country has also implemented targets to achieve net zero emissions by 2060. It includes decarbonising the transport sector and making electric transportation the new standard.
Boost transportation infrastructure with public-private collaboration

To encourage private investment in transportation infrastructure, the Indonesian government has relaxed foreign investment rules in 2021 and made it easier for local and foreign private companies to enter infrastructure projects with the central and regional governments with an alternative funding mechanism.

For example, the Ministry of Transportation of Indonesia administers the Public Private Partnerships (PPP) model, which allows for up to 100% foreign financing and development in transportation projects initiated by the central government.

Your company can seize growth opportunities in Indonesia's transport sector and bring your expertise in transportation infrastructure solutioning and financing into the market.

Decarbonise the transportation sector

To meet their decarbonisation goals, the Indonesian government has kickstarted the country's electric vehicle (EV) industry to lower carbon emissions generated by the transportation sector.

The Ministry of Industry Regulation in Indonesia announced its EV Roadmap in 2020, granting new tax incentives for new EV purchases and providing incentive guidelines for EV vehicle and battery production. Indonesia also plans to build EV infrastructure across its major cities to cope with the projected rise in demand.

Singapore EV manufacturers and EV infrastructure players can align themselves with the latest EV developments and increased demand for electric transportation in Indonesia to seize new opportunities.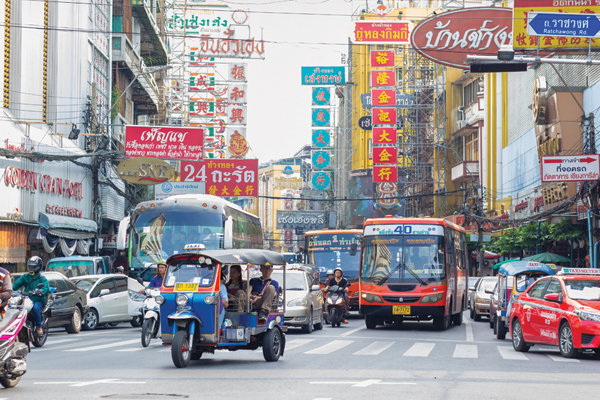 S$34.13b
Total bilateral trade in goods with Singapore (2021)
---
71.6m
Thai baht
US$505.95b
1.5%
US$7.066.2
Global competitiveness index (2022)
33th
Step into new high-growth markets
Thailand is the second largest economy in Southeast Asia. In 2021, Thailand's GDP rose by 1.6%, reversing a 6.2% contraction in 2020 following the pandemic-induced global slowdown. The country has since been on a recovery trajectory, driven by tourism and export-oriented sectors. In the first half of 2022, the Thai economy grew by 2.4% year-on-year, and the Thai government is forecasting full-year GDP growth of up to 3.2% in 2022.
Thailand's vehicle electrification policies are now gaining momentum as the country aims to transform itself to complement global decarbonisation efforts.
Gear up for electric vehicles

In 2021, Thailand unveiled a "30@30" target which will see zero emission vehicles account for 30% of all vehicles made in Thailand. To achieve this, four sub-committees were established under the ambit of the National Electric Vehicle (EV) Policy Committee to drive efforts in i) EV manufacturing, ii) infrastructure building, iii) EV usage promotion, and iv) EV impact assessment.

If you are in the EV business, you can ride on the strong push for sustainability and demand for EVs in Thailand to export your solutions to the market. Take advantage of the tax incentives that the Thai government is awarding post-pandemic for projects in EV manufacturing, development of EV parts and EV charging.