Marine & Offshore Energy
Leverage Singapore's position as a global offshore and marine hub to develop new capabilities, improve business efficiency, and capture new revenue streams in emerging green growth segments.
Browse programmes and initiatives
Talent Attraction & Development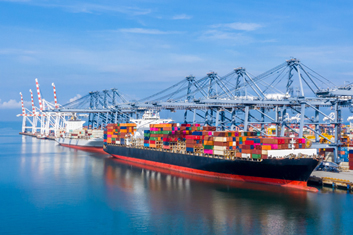 Partner with experts to research, test and pilot innovative solutions.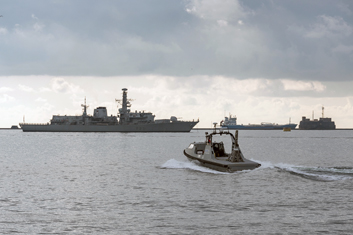 Accelerate your company's development of Autonomous & Remotely Operated Vessels.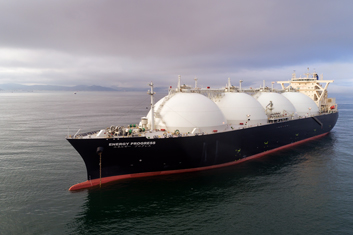 Build strategic partnerships with like-minded industry leaders to advance green technologies.
Liquefied natural gas (LNG)

Low carbon (hydrogen, carbon capture storage)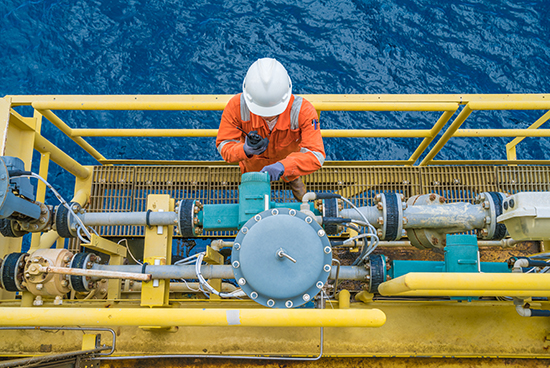 Global offshore exploration and production has rebounded strongly in 2022 with 76 final investment decisions (FIDs) made and US$69.5billion of capital expenditure spend. The momentum is expected to carry through to 2025 with up to 34 floating production storage and offloading (FPSO) awards on the horizon, driven by demand in South America, Africa, and the UK. This is in tandem with moderate growth in upstream drilling activities in Middle East, West Africa and Mexico.
The resurgence of the offshore oil and gas (O&G) sector predicts buoyant demand for floating and fixed platforms, subsea trees, offshore oilfield and support services.
Concurrently, a heightened awareness of climate issues has led to global clients placing an increased emphasis on reducing the carbon intensity from oilfield operations and across the supply chain.
Digitalisation and decarbonisation solutions will be key enablers for companies seeking to ride the wave for greener O&G solutions.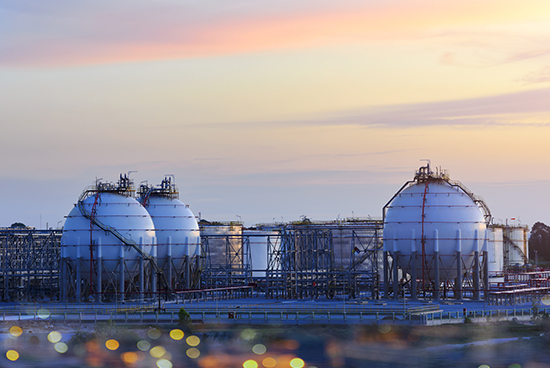 Liquefied Natural Gas (LNG) will continue to play a significant role in progressing net-zero emissions ambitions. Global LNG trade reached 372.3 million tonnes in 2021, and LNG is expected to meet over 75% of Asia's incremental gas demand by 2040.
Singapore sits at the nexus of global LNG trade flows. It is Asia's leading LNG hub, strategically located within 3-4 sailing days from key demand markets in Asia.
Singapore hosts Asia's first, open access, multi-user LNG terminal. Major Singapore yards performed the world's first floating LNG conversion in 2017 and delivered the world's largest and first LNG fuelled semi-submersible in 2019. Singapore is also the top repair hub for LNG carriers, with a broad spectrum of SMEs delivering LNG related solutions and services.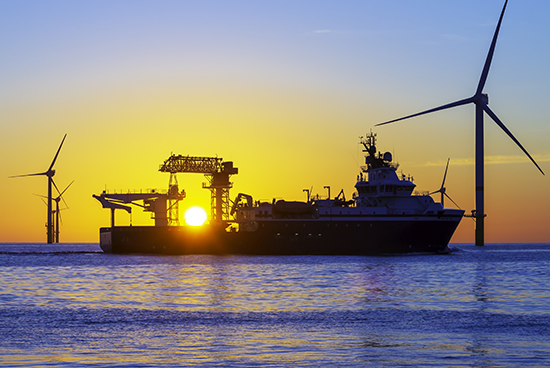 Global offshore wind installation capacity is projected to reach 271 gigawatts (GW) by 2030 from a base of 52.2 GW in 2021. The global annual capital expenditure for offshore wind is expected to exceed US$100 billion by 2030.
Offshore wind is a natural adjacency for Singapore's marine & offshore energy companies that have built up a strong track record and baseline capabilities in O&G.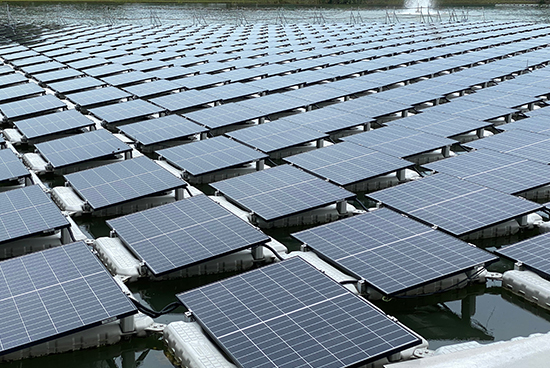 The global floating Photovoltaic (PV) market was valued at US$685 million in 2019 and is expected to grow to US$2.3 billion by 2026.
One of the world's largest floating solar systems, Singapore's 60 megawatt-peak (MWp) solar farm was built with over 122,000 floating solar panels across 45 hectares.
Floating solar has high potential in areas where difficult terrain, land scarcity, and competition for land may pose challenges to the development of ground-mounted solar systems.
Singapore's marine & offshore energy companies can provide a full spectrum of services and solutions for floating solar developments.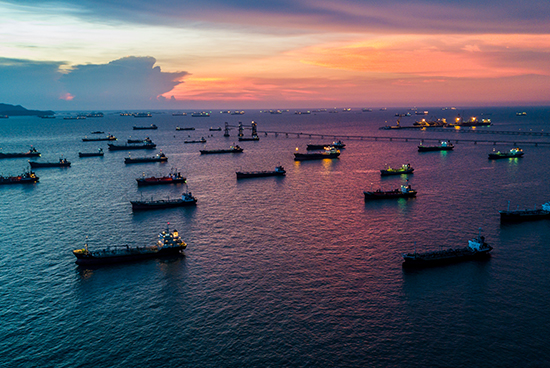 Estimates for total capital expenditure for onboard technology investments required to satisfy International Maritime Organization (IMO)'s decarbonisation ambitions will range between US$250 billion and US$800 billion (dependent on fleet size) between 2020 and 2050, presenting opportunities for innovation, technology development and fabrication¹.
With about 1000 – 2000 ships expected to be ordered annually through 2030, and up to 2000 harbour crafts to be electrified or hybridised locally, there is a tremendous opportunity set for Singapore marine & offshore energy companies to support global maritime decarbonisation goals.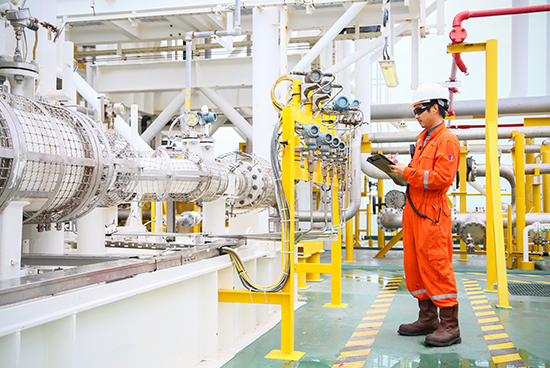 In 2022, annual global CO2 emissions stood at 40 gigatonnes (Gt). 62% of global CO2 emissions are addressable by Carbon Capture and Storage (CCS). The CCS market is expected to grow to US$7billion by 2028, due to a need to curb carbon emissions to hit net-zero targets.
Hydrogen will be essential to decarbonise sectors which cannot be electrified and will comprise 5% of the global energy mix by 2050.
In 2020, Singapore released a long-term Low Emissions Development Strategy (LEDS) which outlined its ambitions to achieve net-zero emissions by 2050.
This was followed by the launch of a National Hydrogen Strategy in October 2022 to accelerate its net zero aspirations. As part of a multi-pronged strategy, Carbon Capture and Storage (CCS) is seen as a key emissions pathway for hard to abate sectors such as cement, steel and chemical manufacturing.
Singapore marine & offshore energy companies are well-placed to address opportunities in low carbon areas such as hydrogen and CCS due to similarities in O&G processes.
Get recognised for consistent quality through standards
Adopting standards is an effective way for your company to maintain consistent quality, build customer trust and gain acceptance in global markets.
Use recognised standards for your business and assure your customers that you have met local and international benchmarks for good quality.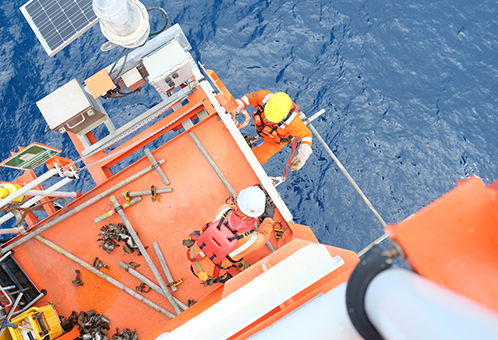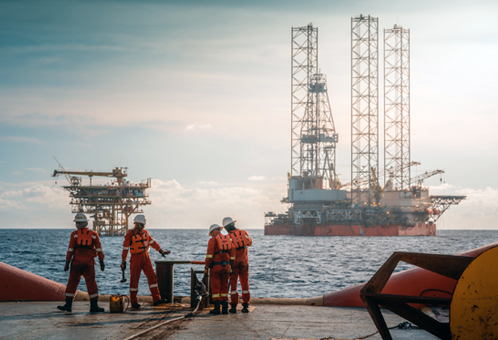 Is your business staying competitive?
The Marine & Offshore Energy (M&OE) industry contributed S$11.5 billion in total output and employed around 75,000 workers in 2019.
The Industry Transformation Map (ITM) for the M&OE sector outlines key efforts to improve innovation and productivity, deepen ties with industry associations and unions, and equip Singaporeans with relevant skills.
We continue to work with the M&OE industry and companies to deepen their business capabilities, as well as prepare them for opportunities arising from the transition towards new energies.
Ways to expand your business in marine & offshore energy