Africa Singapore Business Forum 2018 | Panel: Digital Economy - Entering the Digitalisation Race in Africa
By 2025, Africa's e-commerce market is estimated to be worth US$75 billion, comparable to the growth anticipated for Southeast Asia. More than half of Africa's Internet users come from Nigeria, South Africa and Kenya—three of Africa's largest economies. With these trends in mind, panellists at the Africa Singapore Business Forum (ASBF) held on 28 and 29 August 2018 discussed the opportunities and challenges Africa faces in today's digital economy.
Here's what you need to consider:
1. Changes in consumer demand and behavior
More Africans are turning to e-commerce now, especially among the younger generation.
"Initially, (youths) come to e-commerce looking for very few categories –phones, computers, and so on. But now, they are searching for basic household items. So while the average value has dropped, the frequency of purchase has increased, and the volume of transactions has grown over time," said Mrs Juliet Anammah, CEO of Jumia Nigeria.
She advised companies to understand their consumers well, including their limitations. For instance, there is a lot of informal employment in Africa, and sometimes customers may not have the money to pay for the items they have bought online, she said. To combat that problem, Jumia Nigeria segments their customers through a customer profile score based on their ability and consistency to pay. Customers with high scores will be rewarded with offers, deals and eligibility for installment payments.
2. Increased collaborations between banks and telcos
Banks have partnered with telcos to come up with innovative ways for customers to make online payments, and M-Pesa's SMS payment system is an example of that, said Dr Kamal Bhattacharya, Chief Innovation Officer of Safaricom PLC.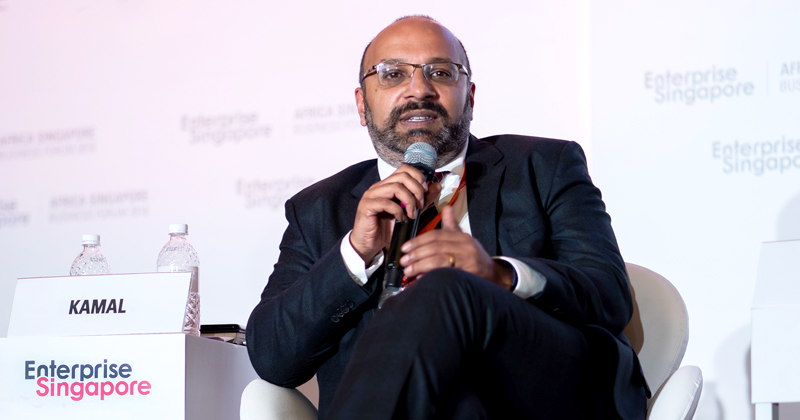 "70% of mobile money in the continent is generated in East Africa. With M-Pesa, we are pretty much ahead in the world in terms of mobile money," he said.
Mr Kariuki Ngari, Global Head in Retail Distribution and Retail Banking at Standard Chartered Bank, agreed on the symbiosis between banks and telcos. He said: "We are not competing with telcos but are partnering with them. Traditionally, banks are brick and mortar, which means we are limiting ourselves to our customers and the costs are very high. We want to be able to link the data and identification we receive so that our customers can open their accounts or transact on their phones from anywhere."
3. Regulatory requirements remain a challenge for businesses
Mr Tan Aik-Boon, Chief Customer Officer of TransferTo, a digital payments network for emerging markets, shared that one of the major challenges he faced was in fulfilling regulatory requirements. He said: "We want to work with local partners because we don't have a local license. As I'm not a local entity in Africa, I need to comply with certain regulations by the respective central banks for me to establish partnerships with those financial institutions. In many cases, our local financial partners will have to seek an approval from the central bank with no time frame as to how long we have to wait. So patience and perseverance are the keys to success."
4. Long gestation period in e-commerce
Similarly, e-commerce companies need to be patient. Mrs Anammah highlighted that there is a long gestation period in e-commerce because of the time taken to invest and develop the market. Companies need to train their vendors and customers about the platform, and build logistic networks and payment systems. She said: "If you look at the evolution of Amazon and Alibaba, there is at least a 10 to 12-year period before breaking. But once you've built that baseline of customer transactions, you'll have a huge traction that builds up and you'll grow rapidly."
Next: MNCs and Asian Banks Key to Plugging Gaps in Africa's Finance Sector