Africa Singapore Business Forum 2018 | Panel: Navigating the Financing Ecosystem in Africa
Navigating Africa's financing ecosystem can be complicated, with access to finance often hindered by a variety of factors such as financial inclusivity, government policies and regulatory frameworks, and data infrastructure. Panellists at the Africa Singapore Business Forum (ASBF) held on 28 and 29 August 2018 discussed the measures banks and companies can take to overcome the barriers, and noted that there is room for Asia to increase its market share in the continent.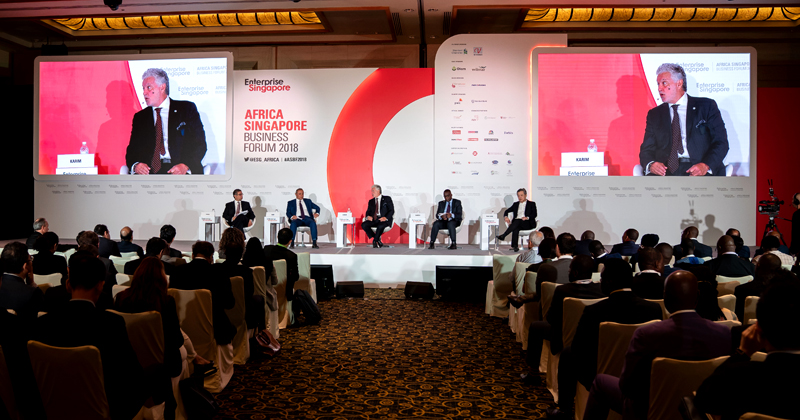 Here are the three takeaways from the panel:
1. Data and digitalisation essential to improving financial infrastructure
For the marketplace to understand where the financing capacity is available, data provision is critical, said Mr Tan Kah Chye, Chairman of CCRManager.
"We provide a platform for banks to sell down their existing assets so that they can originate more assets. This opens an avenue for insurance companies and fund managers to obtain more reliable data before investing into African assets," he said, adding that digitalisation has changed the way investors transact.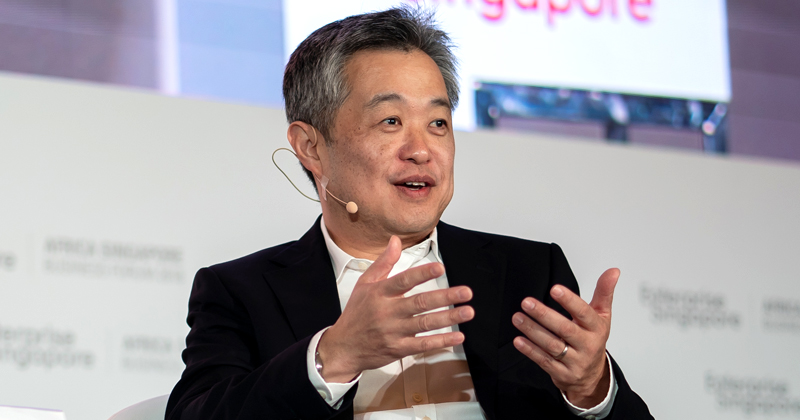 "The use of social media is very much well and alive in the banking industry. So what we try to do is to provide a digital marketplace so that banks and investors can transact safely and securely on the platform," Mr Tan shared.
Mr Vivek Pathak, Regional Director of International Finance Corporation in East Asia and Pacific, agreed and added that fintech companies can play an important role in providing data analytics to get better risk profiles and ratings for companies.
2. Asian banks can fill the gap left by correspondent banks
Mr Pathak also spoke about the recent decline in correspondent banking, and how he hopes to see more Asian banks in Africa.
"Asian banks have the liquidity, high value and expertise. Given that trade between Asia and Africa has been increasing rapidly, I hope to see more Asian banks leading that space. And we saw that happening in Asia after the crisis, where a number of banks either downsized or left Asia. A lot of the regional banks—the Japanese, the Koreans, the Chinese, the Singaporean banks—actually stepped up and filled that gap very quickly," he said.
Mr Amr Kamel, Executive Vice President in Business Development and Corporate Banking of African Export-Import Bank (Afreximbank), is confident that with proper information, Singaporean banks can make inroads into Africa.
"Some of the banks in Africa have expanded regionally and have become quite big in terms of size. There should be more scope for Singaporean banks to come in to do business with them. At Afreximbank, we do a lot of syndications, and we will be happy to create those kind of linkages as much as we can," he said.
3. MNCs can boost African enterprises via integration
Touching on the ways multinational corporations can help African enterprises, Mr Kweku Bedu-Addo, CEO for South Africa and Southern Africa at Standard Chartered Bank, shared that while impact investing and social funds are good, integration is the way to go.
"In some countries, you have legislation on local content. Ghana has a petroleum act that makes sure big multinational companies (MNCs) integrate local content into their value chain. I think that is a very powerful way to increase productivity and knowledge and help local enterprises grow."
Mr Karim Helal, Managing Director for Corporate Finance and Investor Relations at Carbon Holdings agreed and highlighted the importance of job creation to balance consumption. He said: "We must provide the right market-driven education and create productive jobs. The solution is industralisation. Manufacturing, from small to mega projects, is the way forward for Africa."