First published on The Business Times on 27 October 2022.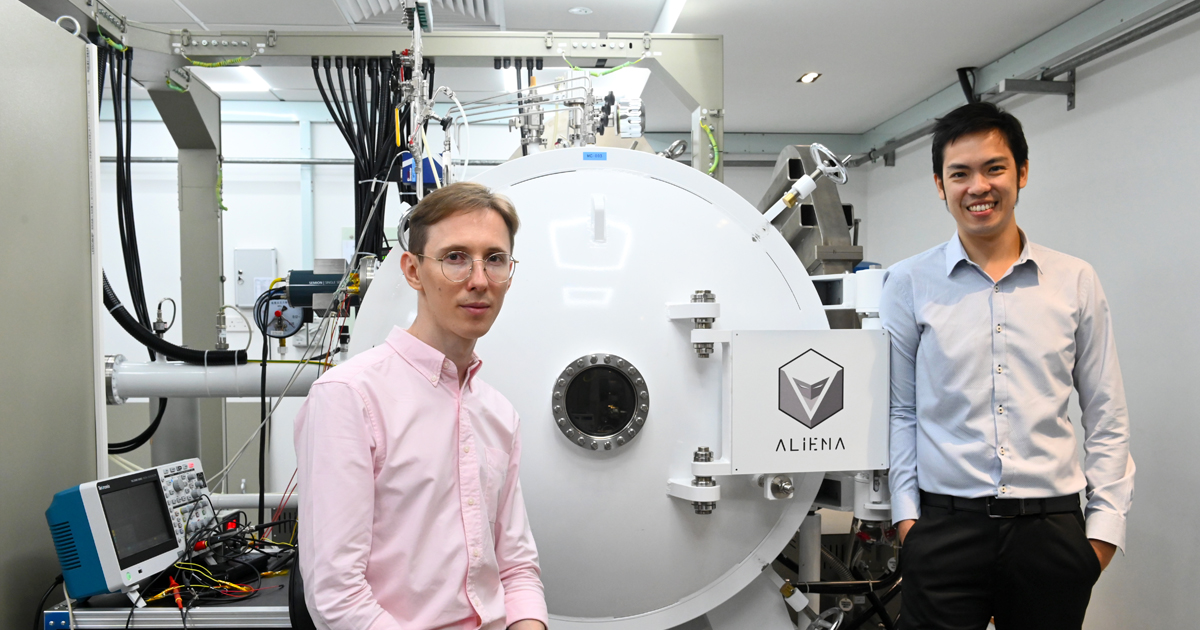 The achievements of local space technology company Aliena are, quite literally, out of this world.
Next year, it will be the first Singapore space propulsion company to partner with the European Space Agency (ESA) to test its latest innovation, said Aliena's chief executive Mark Lim, 34.
The company designs propulsion systems, called thrusters, for satellites to enable them to move to specified positions in space. Working with partners in the UK, it has co-created a more sustainable thruster that uses water for fuel.
That's not all. In January, one of Aliena's own thrusters was part of a satellite that went to space on a rocket launched by billionaire Elon Musk's company, SpaceX. Aliena has also nearly quadrupled its income last year to 7 figures this year.
What is the secret to this young startup's success in making its mark overseas?
"Innovation is what gives you the edge over your competitors," said Dr Lim, 34, who co-founded the firm in 2018. Innovation and partnerships are important for local firms aiming to compete globally, he added.
These were also key to growth for another homegrown startup, e-commerce solutions provider NinjaOS.
Since NinjaOS chief executive Vignesh Wadarajan founded the firm in 2017, it has doubled its revenue yearly to 7 figures and won over Coca-Cola Bottlers Japan, one of the world's largest bottlers, as a client.
The firm has served more than 600 food and beverage (F&B) outlets in Singapore, Malaysia, the Philippines, Indonesia, Australia and Japan. It employs over 30 people, including about 20 remote workers overseas.
Going global, staying local
Vignesh, 39, started NinjaOS when he found out that vendors were charging eateries commissions on sales to use their delivery, takeaway and other software. "Most merchants were not tech-savvy enough to set up their own sites and systems, so they paid," he said.
Instead, NinjaOS charges a flat monthly fee to develop and maintain online ordering systems for their clients. "Even when your sales grow, your cost (with us) remains the same," he explained.
More recently, the startup has taken its innovation to the next level with the help of global partners.
In 2020, NinjaOS experienced a surge in enquiries from F&B outlets around the world affected by Covid-19 restrictions. It joined Enterprise Singapore's (EnterpriseSG) Global Innovation Alliance's (GIA) Jakarta month-long acceleration programme in October 2020 to find out how to best venture into Indonesia, one of NinjasOS' target markets.
The programme is run by EnterpriseSG's partner Plug and Play Asia Pacific (APAC), and includes workshops, mentorship and networking opportunities.
The GIA is a network of Singaporean and overseas partners in key innovation hubs and demand markets, set up by EnterpriseSG and the Economic Development Board to help companies connect and innovate with overseas counterparts, and expand abroad.
Plug and Play introduced NinjaOS to F&B owners in Indonesia, and shared insights on the market and eateries' priorities, such as securing customer loyalty.
"Having an innovative offering is only the first step to a successful overseas expansion," noted Jonathan Lim, EnterpriseSG's director of the Global Innovation Network.
"Businesses must also cultivate deep in-market knowledge and form strategic partnerships with local stakeholders, so as to navigate a foreign landscape and anchor their business abroad."
NinjaOS' biggest win was getting connected with Coca-Cola Bottlers Japan at Plug and Play's virtual APAC Summit 5.0 in June last year.
It worked with the bottling giant and other software providers to build a cutting-edge e-commerce store for its business-to-business sales. Previously, Coca-Cola Bottlers Japan was handling these sales manually via paper, Vignesh said.
"We built the system from the ground up with Coca-Cola Bottlers Japan's instructions, integrating software from inventory to logistics management, and even mapping services because it delivers to rural areas where Google Maps is not good enough," he shared.
The partnership has been so successful that NinjaOS started a second project with Coca-Cola Bottlers Japan in June this year.
Vignesh said the experience has put NinjaOS on a different footing. "Apart from the boost to our brand, we're now confident that we can meet the needs of multinational corporations. We're looking at pitching to some of the F&B chains and larger players in the region."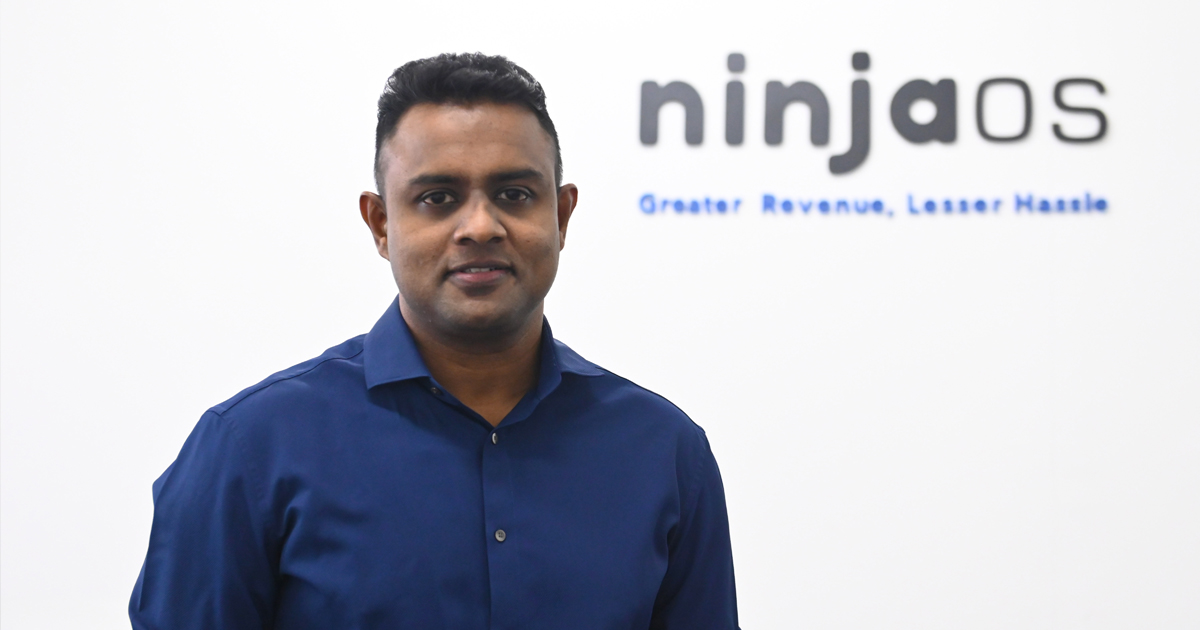 Tips for scaling overseas
For companies, innovation and internationalisation work hand in glove to drive growth, said Jonathan Lim, EnterpriseSG's director of the Global Innovation Network. These are his tips for success overseas:
Build partnerships
Local partners can be a boon when navigating foreign markets. The EnterpriseSG GIA acceleration programmes, for example, have in-market partners to help Singapore firms plug into the market's innovation ecosystem, and get access to market insights, local talent and guidance.
Customise offerings
Firms can gain an edge by creating offerings that meet emerging needs. Through co-innovation programmes, they can jointly develop and test-bed in-demand solutions with foreign partners, before scaling these into the market together.
Seize opportunities
Singapore companies should keep their eye on emerging opportunities, such as those in South-east Asia – one of the fastest-growing regions for tech and digital adoption.
For example, markets like Vietnam, Indonesia and Thailand have a rapidly growing middle class that is tech-savvy and eco-conscious. This could fuel growth in areas like agri-tech, smart city, digital health, and e-commerce.
The Eureka effect
Aliena, for its part, is on the verge of revolutionising the satellite industry with its co-creation of the thruster that uses water as fuel. Electric thrusters typically run on noble gases like xenon, which are very rare and expensive, explained co-founder and chief technology officer George-Cristian Potrivitu.
Prior to that, Aliena's focus was on thrusters for small satellites. Dr Potrivitu, 31, noted: "As satellites shrink, their engines must be more power- and fuel-efficient because of the reduced space for fuel and solar panels or batteries."
The company, which currently has less than 10 staff, including its co-founders, invented a version that uses less than 10 watts of power – about 1 per cent of what a conventional Hall effect thruster (a type of electric propulsion system) consumes.
It also ignites on demand, explained Dr Potrivitu, unlike traditional ones which require up to 10 minutes to start.
Next year, the ESA will test its new sustainable and cost-effective alternative, paving the way for it to be deployed in some satellites potentially as soon as within the next 3 years.
Aliena designed the thruster's hollow cathode, a critical component that acts like the spark plug in a normal combustion engine, as part of a project with Imperial College London and UK-based aerospace firm URA Thrusters. The project started under the Eureka GlobalStars-Singapore Call in 2020.
Eureka is the world's largest public network for international cooperation in research and development.
Aliena's Dr Lim said that the partnership with Imperial and URA Thrusters has been game-changing. "We wouldn't have been able to test the cathode in our own laboratory in Singapore, or get the opportunity to test it in the ESA," he said.
"Satellite companies and research organisations from Europe, Asia and the US have contacted us about our cathode. We've signed a non-disclosure agreement with a very big satellite player in Europe that is interested in the thruster," said Dr Lim.
Dr Potrivitu added: "Collaborating with companies and institutions that have been in the industry longer than us and are respected for their work can only help to bring our own status higher."
This is the third of a four-part series that explores how a focus on innovation can help homegrown companies unlock opportunities and open doors to global partnerships. Find out more here.
By the numbers
15
Cities worldwide with Global Innovation Alliance (GIA) programmes
37
Number of countries that Singapore has co-innovation programmes with
786
Local and global companies have participated in GIA acceleration and co-innovation programmes from 2019 to date