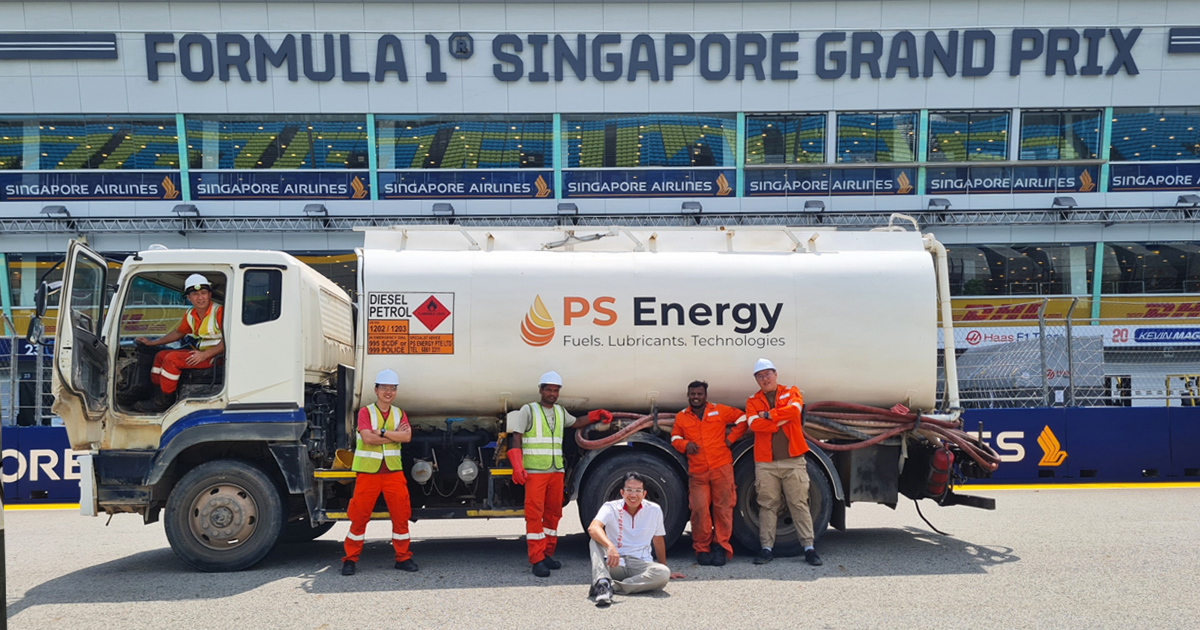 Powering a new way to work
When big names like Ferrari, Mercedes and Alfa Romeo were tearing up the track at the F1 Singapore Grand Prix last month, it was a homegrown company that fuelled the fervour.
"We had to be creative and innovative," says PS Energy Group's managing director Sean Chua, 47, citing how the firm used Internet of Things sensors to ensure seamless fuel supply despite the event's demanding schedule. The company provides fuel products, services and solutions.
This is a natural extension of its now wholly-digital operations, following an overhaul in 2014 to make its systems smarter, including setting up self-service dispensers, tanker trucks and storage tanks equipped with sensors and remote monitoring.
PS Energy topped this revamp with a cloud-based platform this year, developed with support from Enterprise Singapore (EnterpriseSG). The platform enables its over 100 staff to manage fuel supply and deliveries, forecast demand and cash flow, and execute financing remotely. Customers can also order fuel, track deliveries and pay online.
Digitalisation efforts have paid off in spades for 14-year-old PS Energy, which today serves over a thousand customers across Singapore and the Philippines, including Changi Airport.
It has doubled its revenue in the past 2 years, says executive director Patrick Ng, 44, despite record volatility in fuel prices and operational restrictions brought on by Covid-19 and the Russia-Ukraine conflict.
PS Energy's new platform counters industry problems in trading and credit financing by using a system that monitors customer credit standing by parsing transaction data.
The platform also helps the firm manage ever-fluctuating fuel prices by calculating an optimal daily price, using benchmarks such as the crude price index. It also runs set-ups to match customers' procurement requirements with suppliers' pricing methods.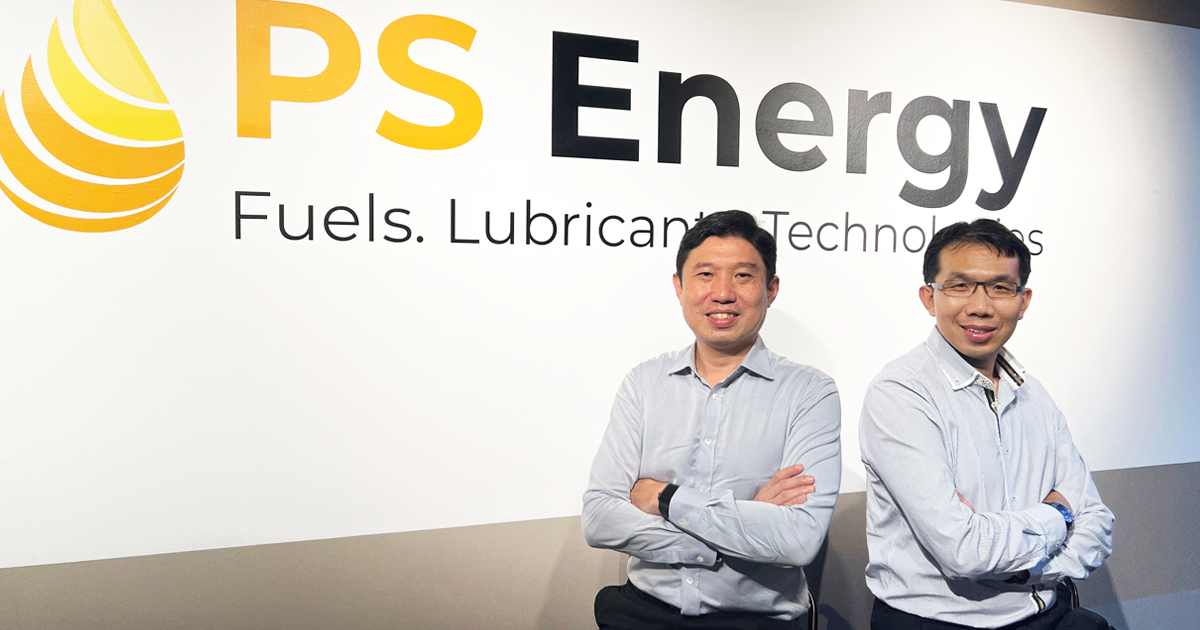 Armed with these insights, the firm is able to consistently stay in the black - and replicate its business model with ease as it eyes expansion into Indonesia and Myanmar.
"Digitalisation is key to enhancing the transparency and efficiency of how trade is conducted through and from Singapore," says Lee Pak Sing, EnterpriseSG's assistant chief executive officer for trade, connectivity and business services. "These are qualities that will strengthen trust in Singapore and its businesses as a strong trade partner to the rest of the world."
"Our journey towards digitalisation wasn't a straight path. We had to unlearn traditional practices that we were used to," adds Ng. "There were times we had to go through processes several times before they could be perfected."
But it is worth it, he adds. "We have seen a paradigm shift. Now, we are able to move away from the daily toil of manual administrative work, to focus on tackling niche market requirements and scaling our services."
Coming full circle with smartphones
Think of the smartphone business, and big manufacturers like Apple and Samsung spring to mind.
But what few realise is that the used and refurbished phone market - estimated to be worth US$140 billion (S$192 billion) by 2030, according to UK-based GSMA, an organisation representing the interests of global mobile network operators - also offers tremendous potential.
Singapore is already heavily into the business. Homegrown company Mercantile Pacific Asia, a global distribution house for electronic devices, transacts over a million units each year.
The company partners leading manufacturers and telcos to offer buy back, trade-in, or upgrade over 100,000 models of used phones. It then refurbishes and repurposes these phones, and sells them back to retailers and businesses.
To date, the firm has saved some 7 million phones from the e-waste heap, saving over 200,000 metric tonnes of carbon dioxide emissions and 160 million litres of water, says Mercantile Pacific managing director Karan Narula, 44.
Mercantile Pacific Asia, founded in 1998 by his late father Arun Narula, began as a mobile phone trader. Noticing a new global focus on the circular economy model, Arun shifted the business to promote the reuse, not recycling, of mobile phones in 2016.
Today, the 200-strong firm boasts facilities in seven countries from which it serves clients across 80 nations, including e-commerce and telecommunications firms that resell its refurbished phones to consumers.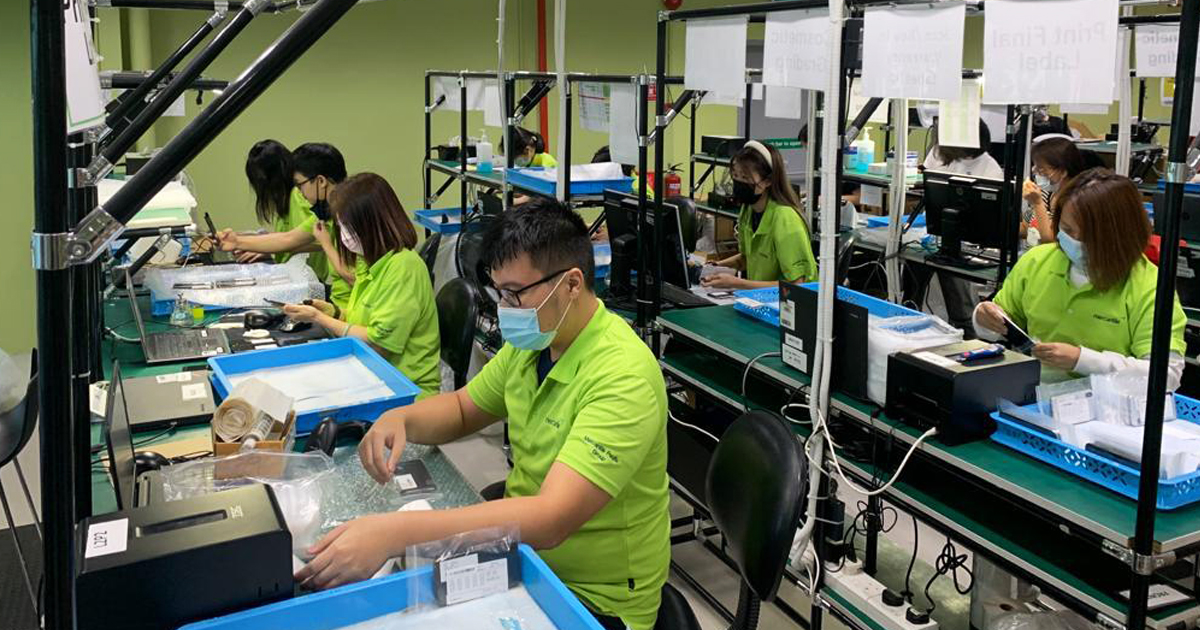 Mercantile's new goal is to create a global certification standard for refurbished devices and be the leader in setting standards, Karan says. "This industry is highly fragmented, complex and unorganised, involving a long chain of intermediaries with low levels of trust."
Tapping on support from EnterpriseSG such as the Enterprise Financing Scheme-Green, the firm recently launched a supply chain management and data intelligence solution.
This solution uses proprietary artificial intelligence software that can automate routine inspections of used phones, grade them, and issue cloud-based certificates. Learning from the firm's database of over a billion phone-testing data points, the software can also predict pricing based on the phone's grade and market trends.
"We have completely removed human subjectivity from our grading process. This gives comfort to buyers, as they can verify the results of the tests and grading that we do," says Mercantile Group CEO Kunal Narula, 43.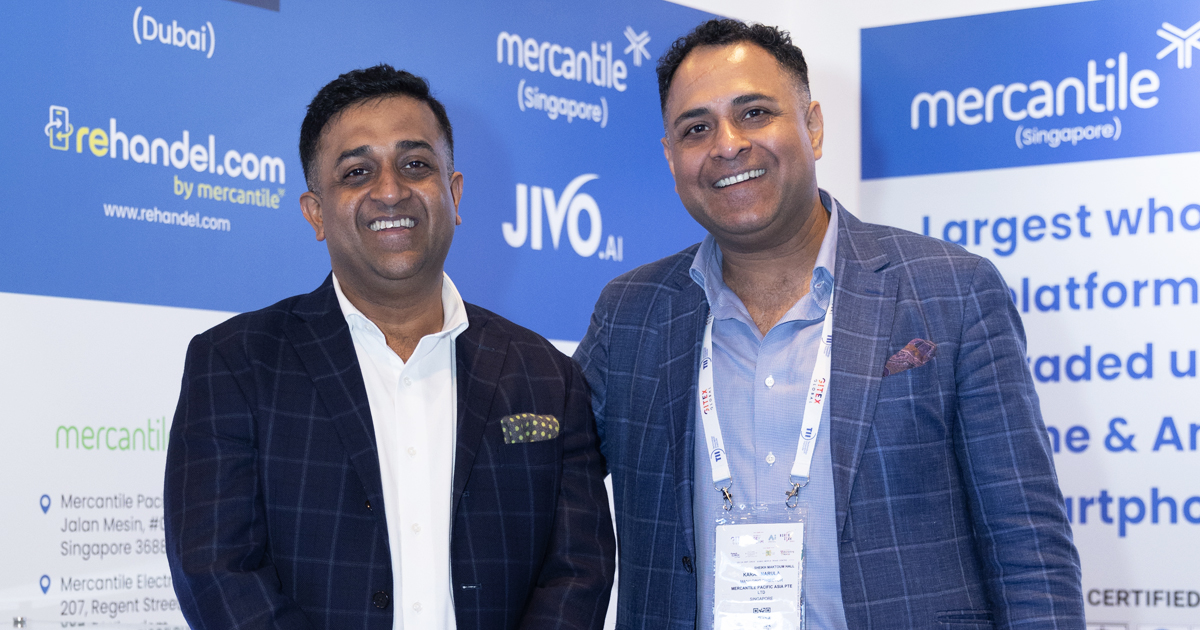 How can companies mimic Mercantile's evolution and growth? "Traditional businesses should consider expanding into the circular economy if the expansion is organic," says Kunal. "The first step is to have a positive mindset, and embrace practices like using renewable resources and eco-friendly materials and methods."
Adds EnterpriseSG's Lee: "As more countries embark on net-zero ambitions, sustainability and circularity are gaining prominence across the value chain. As such, it is becoming a necessity for companies to incorporate these capabilities into their business models to remain relevant. These efforts will set the stage for new investments and growth opportunities in the trade sector."
Innovation gives 'legs' to business of eggs
Whether soft boiled as part of breakfast, or fried sunny-side up on rice, eggs are a popular food in Singapore, with the Republic consuming about 2 billion eggs a year.
But with the majority of Singapore's eggs being imported, Float Foods founder and CEO Vinita Choolani, 58, saw an opening to enhance the nation's egg supply by creating a plant-based version.
Choolani, who founded the 15-strong food tech startup in June 2020, was spurred by "the detrimental effect Covid-19 had on the food supply chain".
She created and filed a patent under her OnlyEg brand for plant-based eggs, engineered to contain 10 per cent protein - the same amount as a regular chicken egg - and no cholesterol, hormones or drug residue.
While incubating OnlyEg, the CEO had a game plan: Leverage product innovation to lead the category. "If you are going to pursue anything worth pursuing, it must be predicated on innovation," she says. "This sets us apart, and will give us 'legs' to stand firm for the long haul."
Two years later, OnlyEg's ready-to-eat, frozen "eggs" are used by numerous local F&B brands, including Cedele, Poke Theory, Bangkok Jam, 3 Buns, Hainan Story and Old Town Coffee. They also feature in dishes served at hotels like Shangri-La Singapore, Conrad Centennial Singapore, and Swissôtel The Stamford.
The brand's "XL Omelette" even nabbed the award for Best Plant-Based Functional Product at September's World Plant Based Expo in New York. The omelette can be used for breakfast dishes, burgers, sandwiches and crepes.
Now, Choolani plans to unveil a manufacturing facility in Q1 2023, which will enable her plant-based eggs to make the leap from R&D facility to factory floor - and is in talks with distributors in Australia and Malaysia to bring her products overseas.
Beyond this, Float Foods is in talks with the Singapore Agri-Food Innovation Lab (SAIL) to review breakthroughs in fermentation technology as it gears up for the next stage of its evolution.
SAIL is a national platform operated by Nanyang Technological University in partnership with Enterprise Singapore. It enables SMEs and startups in the local agri-food sector to work with established traders to testbed, scale and commercialise their solutions internationally.
"Through innovation, companies can differentiate themselves and capture emerging opportunities," says EnterpriseSG's Lee Pak Sing. "Innovation is a key pillar of our strategy to deepen trade with the rest of the world."
"There is still so much potential to build and to innovate to develop a larger ecosystem of plant-based foods that can truly cater to our diets," adds Choolani. "There are thousands of plants that have yet to be catalogued in terms of nutritional profile. We have just started to scratch the surface."
This is the final of a four-part series that explores how a focus on innovation can help homegrown companies unlock opportunities and open doors to global partnerships. Find out more here.