In today's evolving business landscape, think of the trends that will affect your manpower needs:
Technology and digitalisation have transformed many industries. You may be considering whether to replace manual tasks with automation, or use digital platforms to reach a wider market. Your employees need corresponding skillsets to match your plans.


Values, traits and skills vary among your employees, especially if you have a blended organisation made up of individuals from Gen X, Y and Z. Employees who are more exposed to global norms may come to the job with different expectations such as greater empowerment, fair practices or flexi-work arrangements.


In the globalised business environment today, you may be thinking of expanding your business beyond Singapore. Internationalisation places a different set of demands on your employees. It takes time to build the right team to support your plans.
Why is HR strategy important?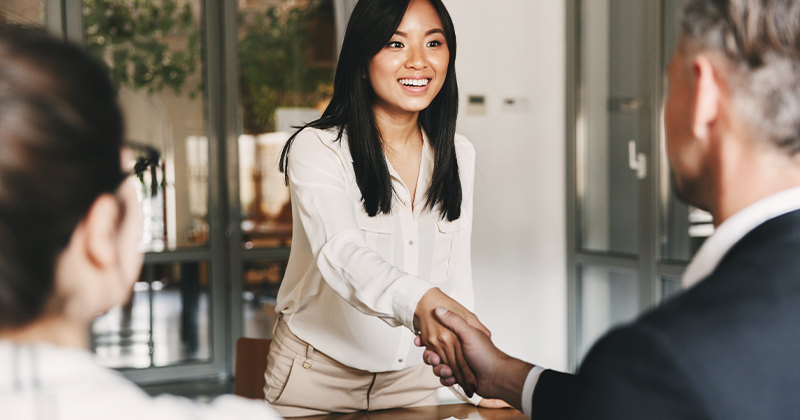 Within the context of the larger business environment, you would have set business goals for your company and made plans to get there. As the business owner, you want to recruit and retain able employees who can help grow your business. This is where a good human resource (HR) strategy comes into the picture.
HR strategy is an overall, long-term plan for managing your human capital. It sets the direction for all key HR functions like hiring, appraisal, development and compensation1.
Your HR strategy must be aligned to your business goals. Without an effective HR strategy supporting your business strategy, you risk not hiring the right candidates, and not having the positive workplace culture to retain the good ones.
Tools to develop an effective HR strategy
Here are some things to consider when drawing up your HR strategy.
Take stock
Start by taking stock of your current HR practices by asking these questions:
What are the opportunities and challenges for your business in the larger business environment?


What are your immediate and longer-term business goals?


Do your current HR practices help you achieve those goals?
If you need help with these questions, try using the Human Capital Diagnostic Tool or meet up with business advisors at SME Centres who can be your sounding board. You can also sign up for capability workshops at these centres to level up your practices.
Durablinds Trading Pte Ltd, a local distributor of frameless glass curtains and track guided blinds, took part in a Group-based Upgrading Project, led by SME Centre@SMF. With help from professional consultant iGROW Corphealth, it underwent a comprehensive HR policy review and implemented more systematic HR processes. These helped it to achieve 100% employee retention, considerable cost savings, as well as gains in employee engagement and service levels.
Go digital
A study of over 1,000 local SMEs projected that digitalisation will impact their bottom line by close to 26% gain in revenue and 22% in cost savings2. The SME Development Survey 2019 conducted by the Singapore Business Federation found that nearly 1 in 3 business say they have increased their implementation of new technology in the last 12 months. 39% have placed 'developing digital business capabilities' as a key priority for 20203.
Digitalisation can transform the way your business communicates with customers, put useful data in your hands and streamline your processes4. When expanding your digital footprints, do ensure that staff are equipped with the right skill sets to support with the development and expansion.
Planning to expand overseas? How a good HR strategy helps
Build your talent pipeline
Building a talent pipeline, or having a group of potential candidates who are qualified and ready to achieve your goals5, is an important consideration if you plan to expand overseas.
The lead-time needed to fill an overseas position is longer due to the need for relocation and administrative matters such as applying for work permits. Identifying suitable candidates – those with relevant in-market knowledge and experience - beforehand saves you valuable time when such positions open up, and ensures better job match.
You can tap Enterprise Singapore's Global Ready Talent Programme to provide local and overseas student internship opportunities and overseas work exposure for young Singaporeans. The candidates will gain in-market knowledge while you have access to potential employees who can support your business expansion plans both locally and overseas, and in the process build up your talent pipeline for overseas expansion.
Prepare your staff for an overseas stint
Selecting the right staff to man your outposts and providing sufficient training to them, can make or break your overseas ventures.
Low Boon Seong, founder and managing director of the Align Group consulting firm, suggested these important considerations:
Skills: Identify the competencies and skills your staff needs to flourish in a new market and environment. Augment their current skill levels with training to prepare them for the tasks ahead.


Culture: Help your appointed staff brush up on local language and culture. They will need to adjust to different styles of working in a foreign context even if they are technically competent.


Communication: Maintain close communication with the staff posted overseas. Let them feel supported by the home base, not left to fend for themselves, so that they can run your external wing effectively.


Teamwork: Complement staff who will transplant your organisational mission and values overseas with in-market employees who have deep market knowledge and networks. There should be clear delineations of roles and responsibilities among them.
To learn more about implementing successful HR strategies to grow your business locally and overseas, click here.