This is first article of a two-part series on the Belt and Road Initiative (BRI). For the next article, click here.
The Belt and Road Initiative (BRI), President Xi Jinping's flagship development strategy, has in five years evolved into a watershed initiative that encompasses sectors far beyond hard infrastructure. Besides strengthening China's trade linkages across Asia, Africa and Europe, the BRI is looking towards increasing transparency, inclusiveness and sustainability in its projects going forward, said National Development and Reform Commission (NDRC) Vice Chairman Ning Jizhe.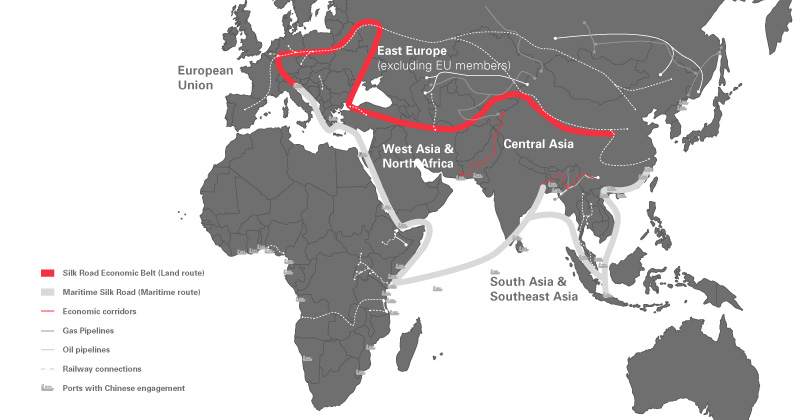 The BRI presents a monumental opportunity for countries and companies alike: the BRI currently encompasses more than 60 countries that account for almost a quarter of the world's total GDP and half the world's population. China has signed agreements with 137 countries and international organisations since 2013. Investments to date include $60 billion directly into BRI projects and $5 trillion in trade with countries involved, $90 billion of which comes from Singapore.
Singapore companies are particularly well-positioned to play a pivotal role in the BRI's evolution. This is especially so in third-party markets, as China continues to pursue the involvement of the private sector, local governments, and multilateral banks in BRI projects across the region.
It is a well-matched partnership on both sides. While Chinese firms have the capabilities and experience to successfully execute large-scale international projects, and are strong at building relationships, Singapore companies have the soft skills and technical know-how for business dealings and multi-stakeholder projects.
"We have the international experience, local networks, and people on the ground that can help make those Chinese consortiums more effective and more successful," Omar Shahzad, Group CEO, Meinhardt Group, said.
What Singapore firms bring to the table
1. Neutral position and strong networks
Given Singapore's capabilities in project structuring and financial and legal advisory, the country is an ideal launch pad for Chinese companies that want to venture into third-party markets.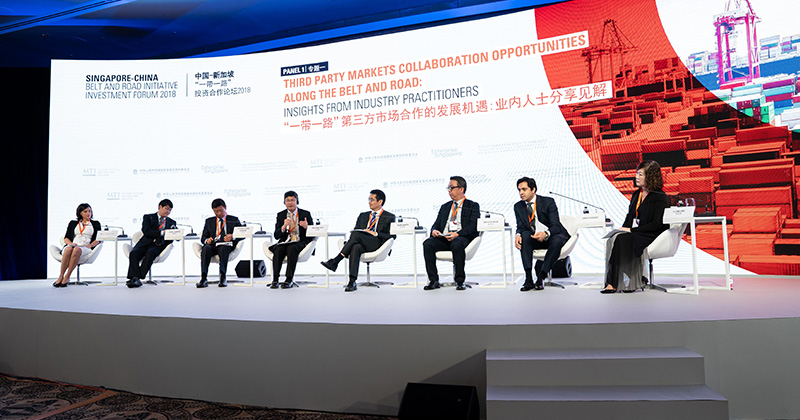 "The advantage Singapore companies have is that we are small and neutral. We can move quickly and get things done. Additionally, we are able to fulfil their particular needs as we have become familiar with each other", said Goh Chye Boon, Chief Executive Officer, Mapletree Investments Group (China).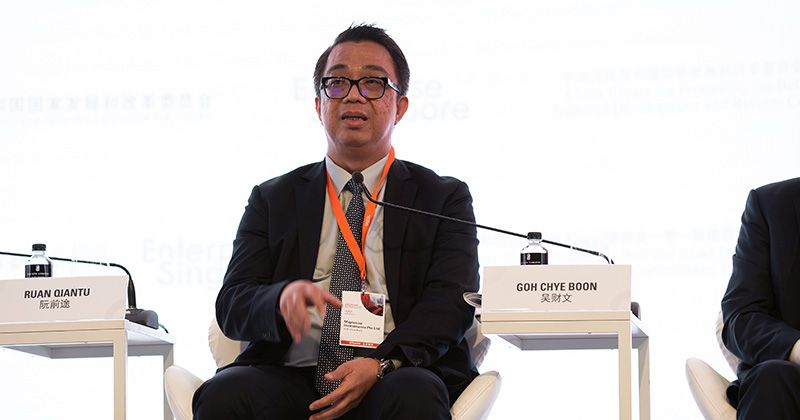 Mr Goh's real estate development and property management company, which has over 60 projects in China, has been helping Chinese players enter markets in Southeast Asia by leveraging its considerable presence in the region and well-established relationships with local partners.
2. Cultural Affinity
In addition to deep networks and partners across Southeast Asia, Singapore Small and Medium Enterprises (SMEs) can also leverage their understanding of local politics, Thye Kim Meng, Chief Executive and founder of water and wastewater solutions company Darco Water Technologies, said.
"Chinese companies are already predisposed to working with Singapore companies because we understand each other culturally very well and speak the same language. Singapore is also known for integrity and quality delivery, so Chinese companies would look to partner Singapore companies," Mr Shahzad added.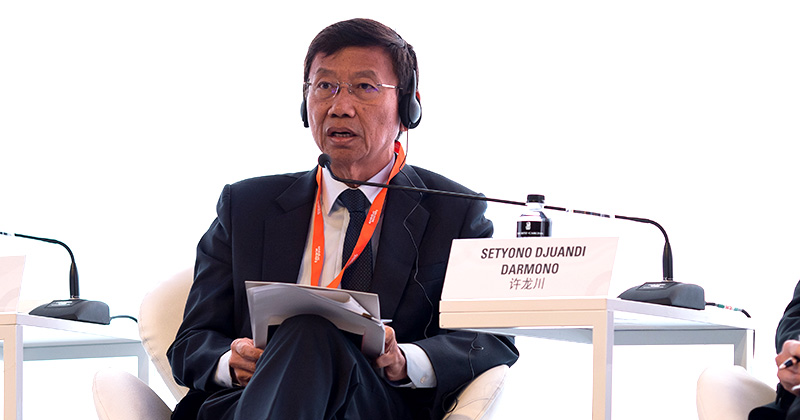 Setyono Djuandi Damono, Chairman, Jababeka Group, highlighted the value of Singapore companies in guiding Chinese companies through the complexities of Southeast Asian markets. He pointed out typical challenges encountered by Chinese companies as they venture into third-party markets, citing three key pain points: language acquisition, lack of infrastructure, and culture shock, which Singaporean companies can help ease.
"Large state-owned enterprises in China are not political animals. When they go overseas, they find it strange they have to deal with domestic politics," said Mr Thye. "In that sense, you are quite a big fish as you already know the situation on the ground."
3. Areas of collaboration
Singapore companies can explore opportunities for collaboration with Chinese firms in third-party markets in the following sectors:
Professional services: Chinese infrastructure firms are looking to partner with firms from Singapore, leveraging the city-state's strong financial sector and established ecosystem of professional services in order to make BRI projects more attractive and bankable.


Urban development: Priority areas under the BRI include smart cities, urban infrastructure development, transportation and logistics. These are prime sectors for collaboration in third-party markets.


E-services: Singapore's vibrant innovation scene and expertise in e-government services puts it in good stead to work with Chinese companies looking to export their technologies to the region.
This is first article of a two-part series on the Belt and Road Initiative (BRI). For the second article, click here.