Sustainability
What can Singapore businesses do to kickstart their sustainability journey?
First published
29 May 2023
/ Last updated
28 Sep 2023
Sustainability
:

What can Singapore businesses do to kickstart their sustainability journey?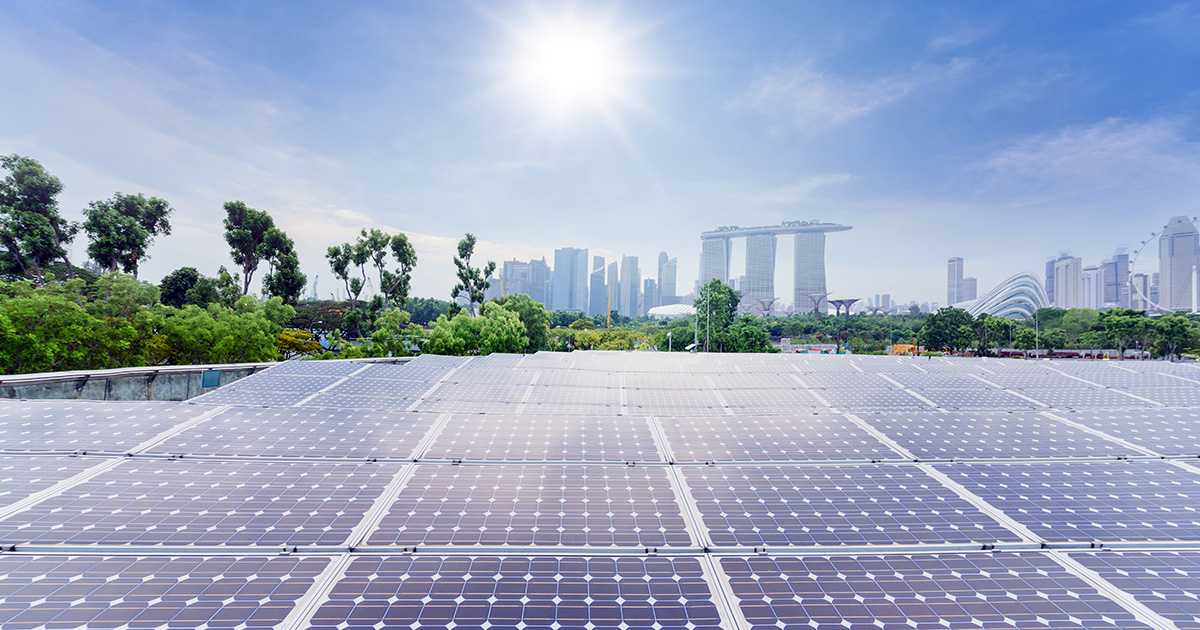 Globally, the world economy stands to lose about 18% of its gross domestic product (GDP) if no climate action is taken1. Governments and financiers are embedding sustainability in businesses through new regulations, emissions targets, access to green loans, while consumers are preferring green offerings.
With the push towards a greener economy, what can Singapore businesses do to keep up and stay relevant?
Growing recognition of sustainability among Singapore businesses
Businesses must adapt their business models as sustainability takes centre stage in the global agenda. No longer a "good-to-have", sustainability is a core enabler to drive business growth, stay competitive, and be future-ready.
According to a survey done by Singapore Business Federation2, 75% of businesses in Singapore have implemented efforts in at least one Environmental, Social, Governance (ESG) area, while 81% have started preparation towards a low carbon economy.
However, knowledge in sustainability remains a key challenge, with 36% of businesses lacking knowledge about how to kickstart their green transition.
To start, you can check out the sustainability courses we support under the Enterprise Sustainability Programme (ESP).
Here's a look at how three local SMEs have benefitted from the courses: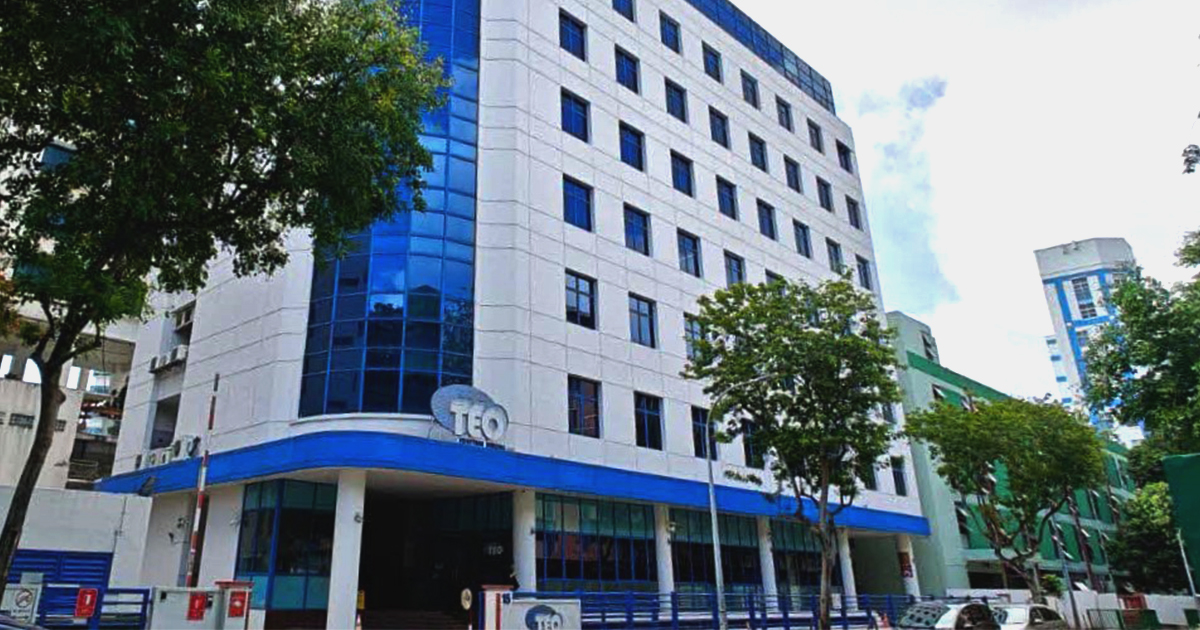 Weaving sustainability, one apparel at a time: TEO Garments
Carters. Joe Fresh. Ralph Lauren. Adidas. Hanes.
What do these global retail giants' supply chains have in common? TEO Garments.
With over 40 years in the textile industry, the company is a vertically integrated apparel manufacturer delivering quality cut-and-sew apparel to brand owners, retailers, and specialty stores across the globe.
Lately, TEO Garments had observed an increasing trend in client requests for more sustainable products, such as organic cotton. Like most businesses, the question they had was: where to start?
Back to basics with the "Foundations in Corporate Sustainability" course by GCNS
Even with sustainability projects in the pipeline, TEO Garments wanted to sharpen their vision in going green. They attended the "Foundations in Corporate Sustainability" course conducted by the UN Global Compact Network Singapore (GCNS).
Through the course, TEO Garments gained a deeper understanding of the UN Sustainable Development Goals (SDGs) and identified areas most relevant for their business, which helped them to prioritise efforts and chart their next course of action.
The course also covered reporting standards such as the Global Reporting Initiative (GRI) and the Sustainability Accounting Standards Board (SASB). This allowed TEO Garments to select the most suitable reporting standards for their sustainability report, which has become a growing requirement by more clients who wish to assess suppliers based on sustainability efforts.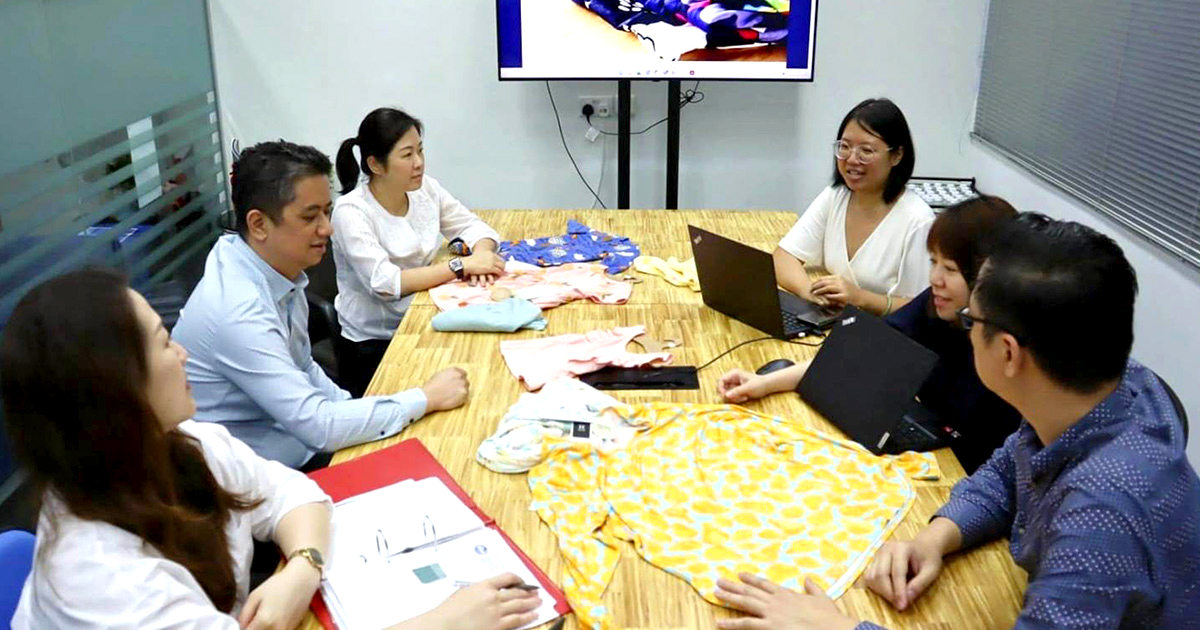 How has TEO Garments benefitted from the course?
The company published their first sustainability report in 2022, thanks to their enhanced knowledge on reporting standards and material factors.
"We are pleased to have enrolled in this course during our early stages of learning about sustainability, as it stands out as one of the few courses that was easy to comprehend.", said Wilson Teo, Managing Director, TEO Garments.
TEO Garments also enrolled in LowCarbonSG, a capability-building programme where they used the Carbon & Emissions Recording Tool (CERT) to track and reduce emissions.
The company is now advancing towards various accreditations like the Global Organic Textiles Standards (GOTS) and B Corp certification, which will better position them to meet evolving consumer preferences.
They are also looking into the implementation of traceability solutions for their supply chains.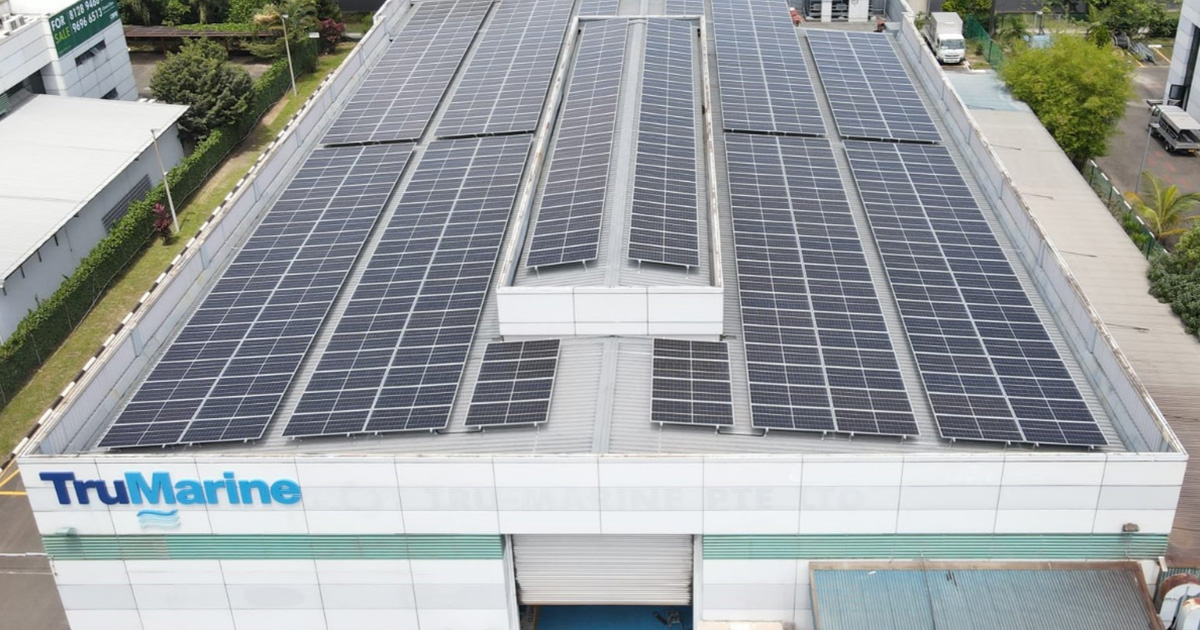 Deep-diving into sustainability: Tru-Marine
Not all companies that attend the courses are new to sustainability. Some have been incorporating sustainable practices for the past 20 years.
One such company is Tru-Marine, homegrown SME specialising in the Maintenance, Repair, and Overhaul (MRO) of turbochargers in marine, offshore, locomotive, and power plant applications.
Sustainability has been an integral part of Tru-Marine's business model, with the company focusing on Corporate Social Responsibility (CSR) efforts since the 1990s.
As part of the international maritime industry – which saw the first-ever mandatory global energy efficiency standard imposed by the International Maritime Organisation (IMO) in 2011 – Tru-Marine is familiar with the need to accelerate climate action, and has been active in identifying ways to support the cause.
Wading deeper with the "Environment, Social and Governance (ESG) Essentials for SMEs – Kickstart Your ESG Journey" course by PwC
Before attending the ESP – Sustainability Course, Tru-Marine had sustainability initiatives in the works, such as installing solar panels on office premises to reduce their reliance on utility power.
However, Tru-Marine saw the opportunity to benefit from a more coherent ESG strategy, as they had yet to piece their sustainability efforts together. They were also unfamiliar with international sustainability reporting frameworks that could help them communicate their efforts to stakeholders.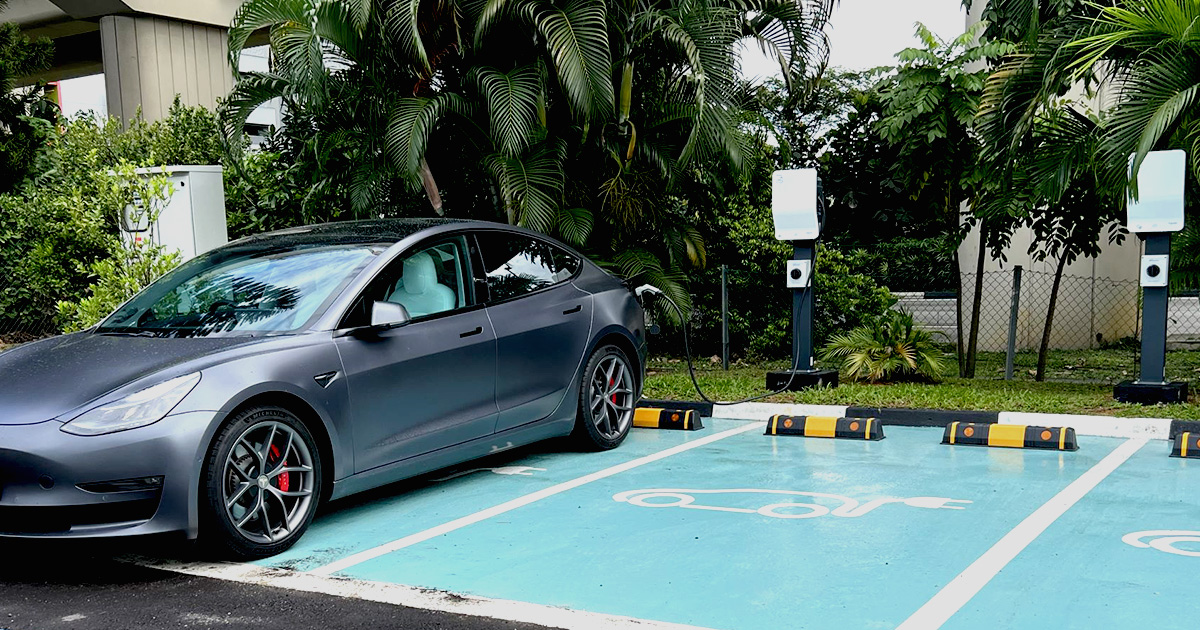 How has Tru-Marine benefitted from the course?
Through the course, Tru-Marine refined their blueprint and gained greater clarity over how they could approach decarbonisation, such as the importance of energy management, and how improving the efficiency of their turbochargers contributed to the broader decarbonisation efforts of clients.
Another key takeaway was approaching sustainable development holistically by including social factors such as employee wellbeing and diversity, and governance factors such as information security and anti-bribery policies.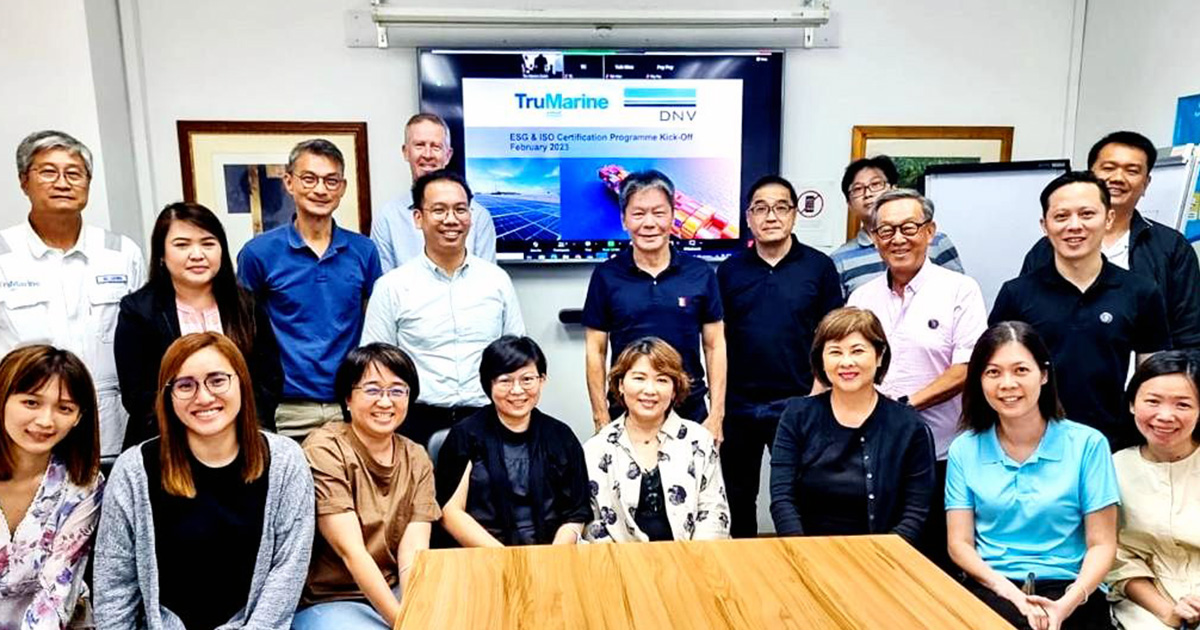 To further their sustainability efforts, Tru-Marine established an ESG Council to champion sustainable policies and pursued continuous efforts to achieve resource efficiency and waste management.
Through its efforts before and after the course, Tru-Marine reduced their absolute emissions by about 16%, and emission intensities by nearly 60%, compared to 2021 levels.
"With knowledge of the ESG agenda, we are now better able to understand the rationale behind the urgent call to action, and what we must do both from personal and business perspectives." – said James Loke, CEO of Tru-Marine Pte Ltd.
Their next sustainability efforts include conducting an ESG road-mapping exercise to identify key transformation efforts and opportunities, and adopting relevant standards to drive sustainability. They also conducted a Life Cycle Assessment to measure carbon emission reductions through component lifecycle extension, complementing the current emissions-reduction systems they have for their clients.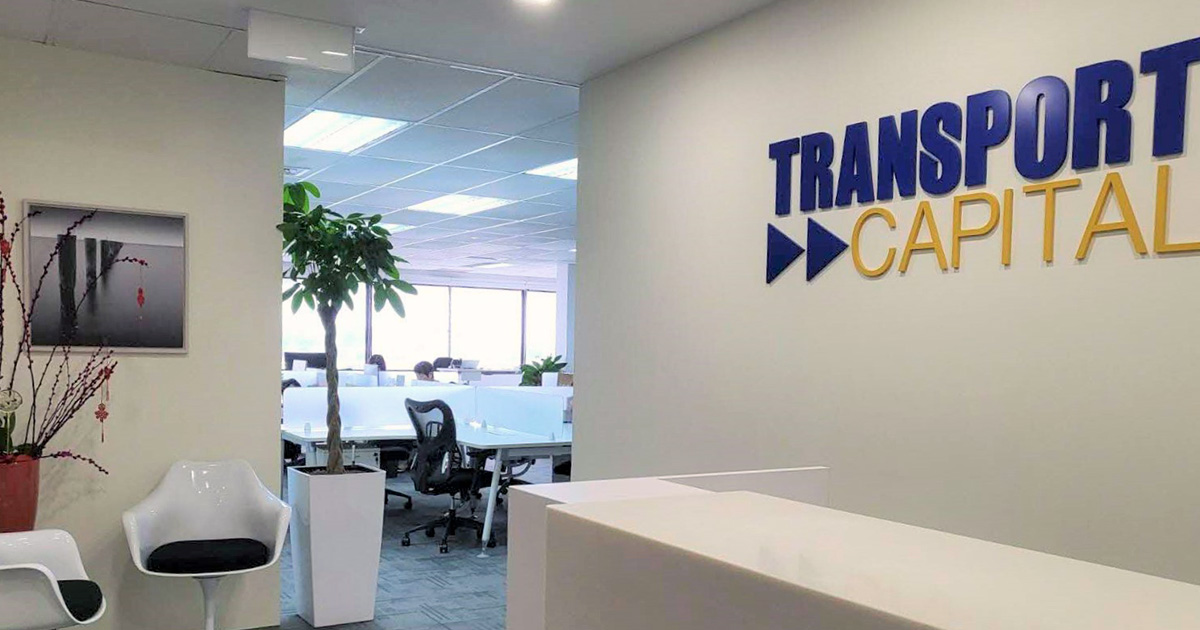 Preparing the runway for sustainability: Transport Capital
Established in 2013, Transport Capital is an investment asset management, loan financing consultancy, and asset brokerage firm specialised in the maritime and aviation industries.
With a commitment to sustainability and decarbonisation, Transport Capital seeks to embed sustainability initiatives – including the UN's Principles of Responsible Investment (PRI) and SDGs – into their operations to generate sustainable value for all stakeholders.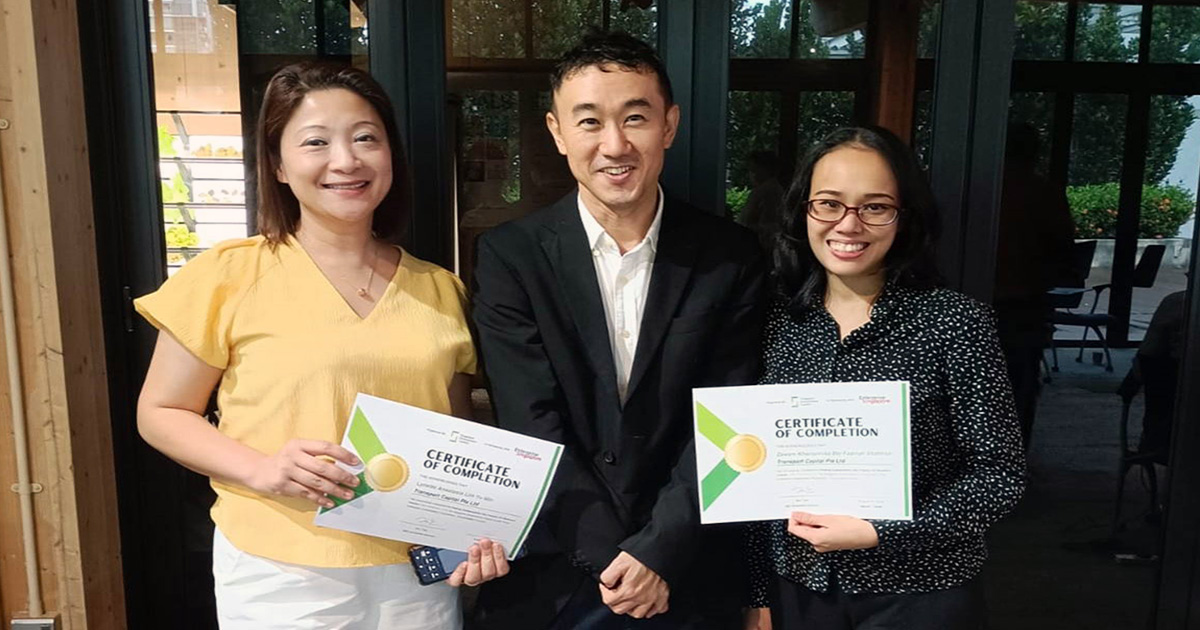 Bridging gaps with the "Putting Sustainability into Practice for Business" course by Singapore Environment Council (SEC)
Prior to attending the course by SEC, Transport Capital already had their sustainability journey carved out with the help of external ESG consultants. While that was helpful in charting out the company's first steps, Transport Capital discovered they had yet to confidently grasp the plans in the pipeline without a strong understanding of sustainability.
The course was pivotal in bridging Transport Capital's knowledge gaps by laying the groundwork for ESG concepts and building confidence in the understanding of their goals and plans.
"The content in the course closely aligned with our sustainability objectives, and our learnings from the course helped to significantly propel us towards achieving them." – added Wani Azahar, Communications and Marketing Manager of Transport Capital.
How has Transport Capital benefitted from the course?
Transport Capital has made improvements to their ESG policies as well as institutionalised new ones, since reviewing their strategy.
Some include the launch of their Human Resources Information System (HRIS) and strengthening internal communications, as part of their employee engagement strategy that addresses the social aspect of ESG.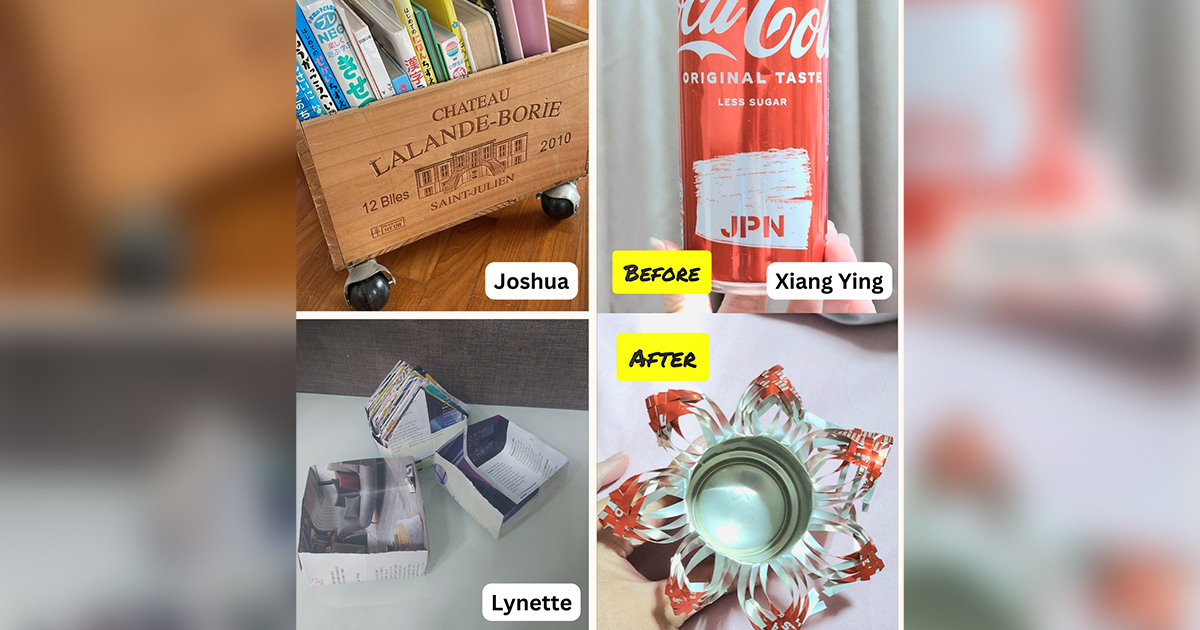 To cascade the know-how and skills of ESG throughout the company, Transport Capital educated their staff on sustainability trends and ran internal eco-campaigns. Such a campaign was the Eco Ambassador Campaign – where they rewarded staff for their recycling efforts.
These efforts have culminated in increased staff engagement and acceptance towards sustainability, along with other metrics that indicate the success of their ongoing efforts, such as the elimination of single-use plastic bottles in the company.
Transport Capital will be gearing towards clinching the title of Employer of Choice and preparing for their third sustainability report, slated for May 2023. They will also be exploring a more in-depth climate-related risk assessment for the business.
Sowing the seeds of sustainability in your business to keep growing
The time to embark on your sustainability journey is now.
We have partnered with industry experts to develop easy-to-understand sustainability courses under the Enterprise Sustainability Programme (ESP), with over 300 participants benefitting from the courses since its launch in January 2022.
Check out our newly launched courses here.