In a bid to improve productivity and grow its business, local firm Phoon Huat decided to digitalise its operations in 2013. Set up in 1947, the company is a leading manufacturer and supplier of baking ingredients and tools for the retail and food services industry in Singapore. More recently, the company has also diversified into supplying other food products such as gourmet meat and seafood.
Counting 13 brick and mortar outlets and phone orders as their main sales channels today, Phoon Huat decided to embark on setting up an ecommerce platform for retail customers.
Apart from creating another sales channel, having an ecommerce system would allow the firm to speed up order processing, and reduce the number of walk-in customers that staff would have to manage.
"Previously, when we took orders over the phone, we had to call the different outlets to find out if we had stock. That took up a lot of time. With the new integrated ecommerce and POS system, inventory information will be available in real-time which provides customers with a quicker and seamless shopping experience," said the company's chief financial officer Mr Lee Tjen Chew. The online website is slated to go live in late 2018.
Other efforts to digitalise involved replacing paper price stickers on products at its retail outlets with electronic shelf labels. As many of the company's products are based on fluctuating commodity prices - such as sugar and flour – outlet staff spent too much time manually changing price stickers.
The digital labels now allow prices to be changed overnight remotely. Apart from keeping prices up to date, this freed up time for service staff to engage customers.
To support these initiatives, Phoon Huat applied for SPRING Singapore's (now Enterprise Singapore¹) Capability Development Grant (CDG)², which defrays up to 70 percent of qualifying costs. Alongside these projects, Phoon Huat underwent the Singapore Service Class assessment under the Business Excellence (BE) framework. It was successfully certified in March 2017.
A framework for improvement
According to Mr Lee, adopting the BE framework helped the company put in place systems and processes that would grow the business. "The framework highlighted the different things we should have in our company. Some we already had, others we were thinking of already doing," he said.
"One of the problems we faced was that a lot of knowledge within the company was residing within staff. If you don't document it well, this knowledge gets lost," explained Mr Lee. Phoon Huat has since embarked on implementing a formal system for documenting processes to facilitate knowledge sharing, whether for management meetings, employee appraisals, or operating procedures.
For instance, when the company set up a new outlet recently, it created a checklist of IT-related assets and services required for the new store. It also drew up a network map of the IT-related assets in the outlet, allowing the company's IT team to troubleshoot more efficiently.
A template for internationalisation
Adopting the BE framework to review its strategies also helped to lay the groundwork for Phoon Huat's expansion plans.
The company launched a new flagship concept store in Star Vista at Buona Vista in April 2018. Apart from being a retail space, the outlet also features an onsite studio to hold culinary (baking, cake decorating, cooking) classes and demonstrations as well as an open concept baking kitchen for customer bookings and family bonding activities.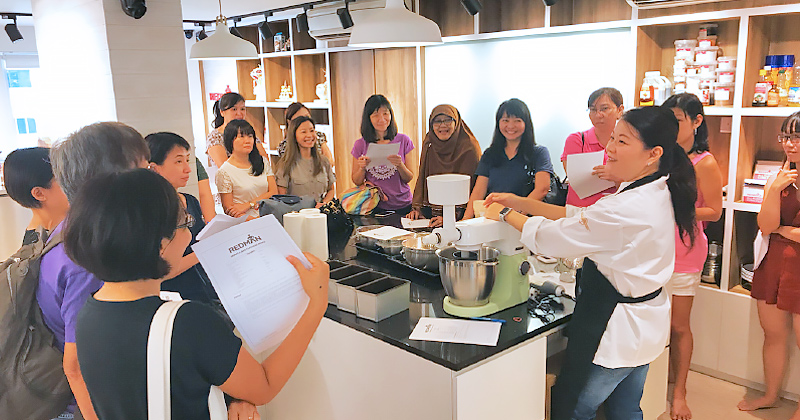 "Feedback from our customers is that their kitchen space and equipment are limited, so there are many things they can't do at home. So we are giving them space to pursue their passion," said Mr Lee.
The store will also have customised displays for selected product lines to provide more information to customers. For instance, its food colourings section will feature a palette showing off the different range of colours on offer, to showcase how customers may best utilise the product.
"Using the BE framework as a reference, we will be documenting the processes at the concept store, which will then serve as a template for our planned overseas expansion", revealed Mr Lee.
"There is a trend for brick-and-mortar retail spaces to feature experiential activities. So we hope to replicate this model overseas in future, and document good management practices for implementation in these markets."