First published in The Straits Times on 10 February 2022.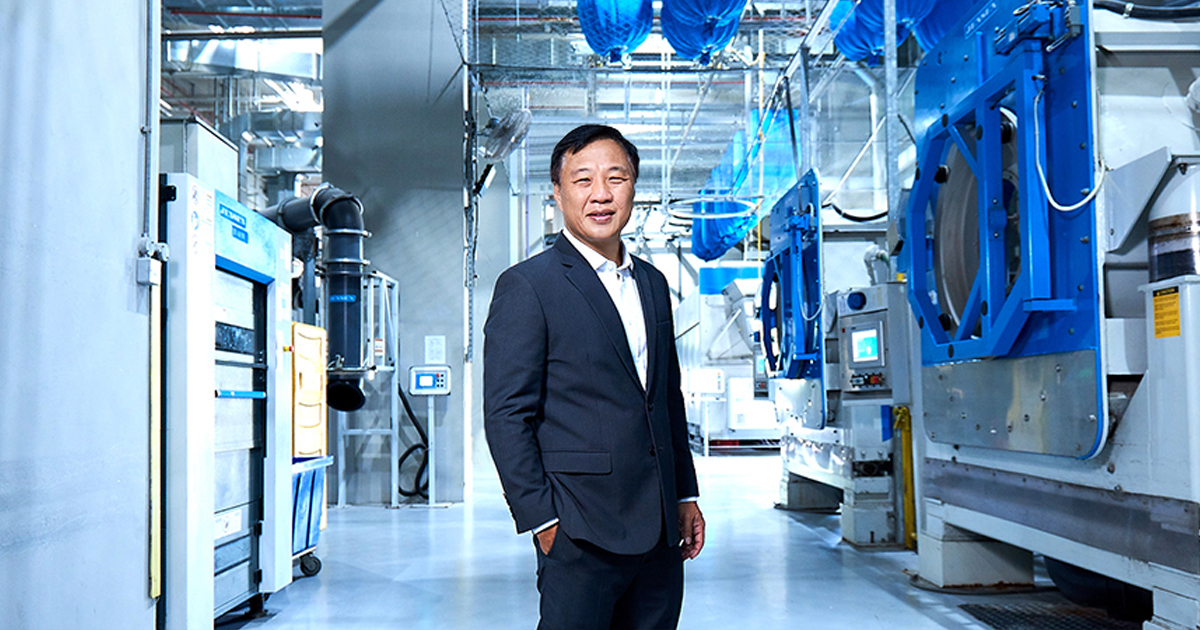 A year after announcing its first international contract, home-grown environmental solutions company 800 Super is buzzing with confidence. "Now we are more aggressive to go overseas," says CEO William Lee.
The US$46 million 10-year contract for waste collection and transportation in one of the three zones in Phnom Penh City, Cambodia, is progressing "quite smoothly" since July 2021 after an initial delay in the delivery of the equipment, he adds.
This is not 800 Super's first experience abroad. In 2017, the company opened its plastic recycling plant in Batam, Indonesia, but shuttered it after three years, citing administrative and regulatory challenges.
Its experience in Batam made it appreciate the assistance of Enterprise Singapore (ESG) as it worked towards beating some 20 other bidders for the Phnom Penh contract, says Mr Lee.
For one, ESG has been an advocate for 800 Super overseas. The agency, whose remit includes helping Singapore companies internationalise, had worked with its subsidiary Infrastructure Asia and the National Environment Agency (NEA) to share with Cambodian authorities Singapore's solid waste management experience.
ESG has also helped the firm widen its network abroad. In Cambodia, ESG and Infrastructure Asia had introduced 800 Super to potential business partners, leading to the firm's eventual partnership with GAEA Waste Management for the Phnom Penh contract.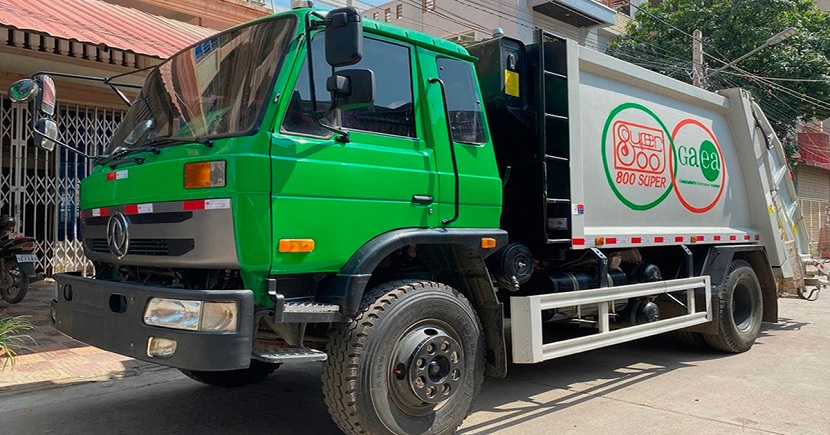 Now that it has its feet well under the table, 800 Super believes it stands a good chance to do more in Cambodia, and in the region, than just provide solid waste collection and transportation services.
Its range of solutions and deepening expertise in sustainability point the way.
The business of waste
800 Super started in 1986 as a traditional waste collector but quickly expanded to offer cleaning and conservancy as well as horticultural services.
It now provides services that sit along most of its industry's value chain: waste-to-energy, waste-to-resources, recycling, and sludge treatment.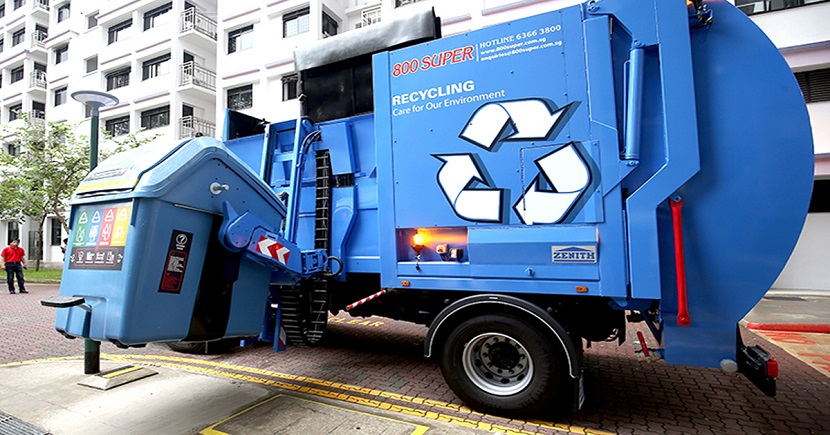 The year 2019 was a milestone one for the company. Firstly, it delisted from the Singapore Exchange's Catalist board and Mr Lee's family took back control of the company with the help of private equity firm KKR.
Mr Lee says 800 Super learned a lot from being a publicly listed company. "For eight years, our revenue and the whole business improved, partly because we had more talent coming in, so we had stronger and bigger teams." The company's revenue rose from $88.7 million in the financial year after it was listed in 2011 to $151.1 million in 2018.
The CEO believes that the status of a listed company uplifted the public perception of 800 Super. "We didn't raise a lot of funds ($5.7 million during the initial public offering) but it's the image, from a waste disposal company into a listed company [that counted]."
According to 800 Super, reasons cited for delisting then included the desire for more flexibility to manage the business, and to save on expenses relating to the maintenance of a listed status.
Then in December 2019, the company opened its integrated energy and resource recovery facility that cost at least $130 million to build.
800 Super is one of the leaders in its industry locally. It is one of three NEA-appointed licensed public waste collectors and has a long-term contract with the Public Utilities Board (PUB) for sludge treatment. But it is the Tuas South facility that more visibly displays its environmental credentials in line with Singapore's sustainable waste management vision as outlined in the Zero Waste Masterplan.
At the same time, the facility is an investment that generates new revenue streams for the company as it continues to stay ahead of the highly competitive industry.
Waste gives back
When Number 8 Tuas South Street 7 opened in 2019, the biomass, sludge treatment and industrial laundry plants were already up and running. The animal feed processing and sterilising facility, and third-party ISO tank container heating facility started operating soon after.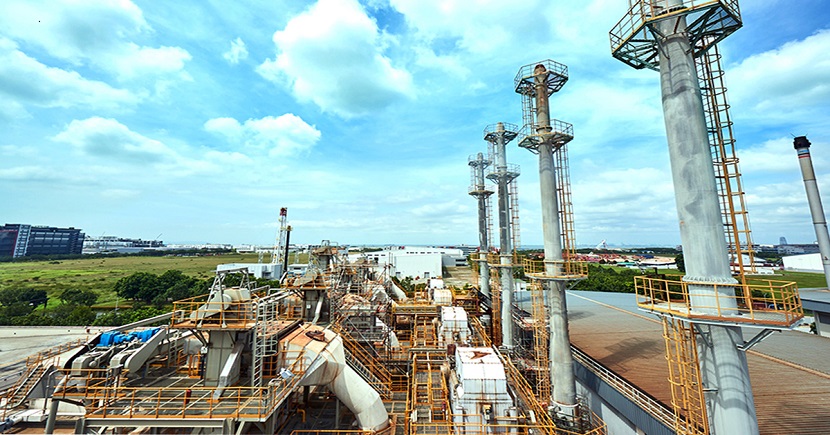 Thanks to research and development (R&D), the 21,000-sq m facility is self-sustaining, with the by-product from each process being used in the next.
800 Super prides itself on doing its R&D in-house. It is a culture that gives back to the company's employees knowledge and experience not just in traditional waste management, but also in adjacent industries. The CEO himself does not shy away from getting involved in R&D despite his self-confessed lack of knowledge of the sciences.
"During school days, I didn't learn chemistry, I didn't learn physics, but now, I've started to learn all of these," says Mr Lee.
On a tour of the Tuas South facility, the CEO stops at the sludge treatment plant to point out that the process is electrified by the biomass plant. He adds that the steam generated powers the laundry facility that handles everything from bed sheets to pool towels for various major hotels. 800 Super made its foray into the laundry business by acquiring Iwash Laundry in 2017, about a year after it was awarded the PUB sludge treatment contract.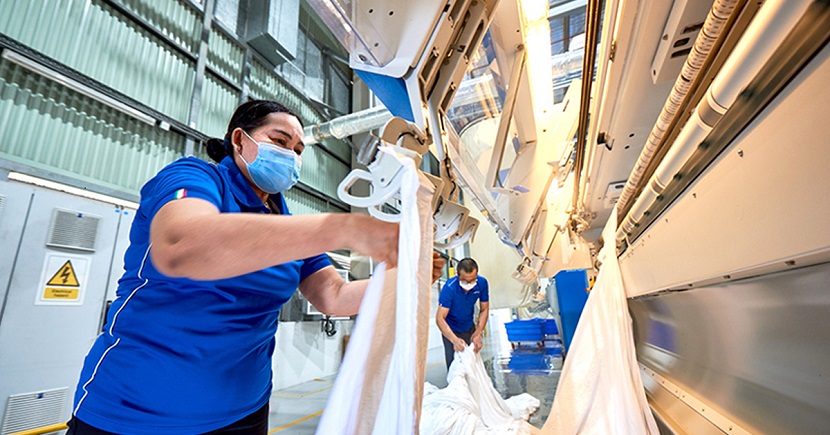 Still on the tour, Mr Lee puts on protective coveralls and a hard hat before walking to the area where malt and soybeans, extracted from processed food waste, are turned into animal feed ingredients. The resultant animal feed is then sold to farms.
The potential for 800 Super to grow its circular and sustainability business has been recognised. As the waste management solutions provider ramps up its animal feed processing efforts, ESG has been facilitating introductions and meetings with potential animal feed buyers, such as agri-tech companies.
At a broader level, ESG is also sharing about the environmental solutions firm to international companies looking to adopt the concept of an integrated resource recovery facility. For most of these companies, their home countries have commenced more advanced sustainability plans.
Mr Lee sees the animal feed processing unit expanding as the company looks at turning more types of food waste, such as expired bread, into animal feed ingredients.
Along the same line, 800 Super's can-do, entrepreneurial spirit was recently rewarded with a one-year food waste trial by NEA for the Ang Mo Kio-Toa Payoh sector. It's too early to say if this will benefit the bottom line, says Mr Lee. "Rather than a new business, this is a value-add for our company."
'What more can we do?'
What's next for 800 Super's sustainable circular business may well involve green hydrogen, a technology Mr Lee is very keen on. Green hydrogen is produced by splitting water into hydrogen and oxygen atoms through a process called electrolysis. Because it is created using renewable energy, it is also known as clean hydrogen.
The company is already familiar with electric vehicles (EV) as it has been operating three in the Pasir Ris-Bedok public waste collection sector since 2018.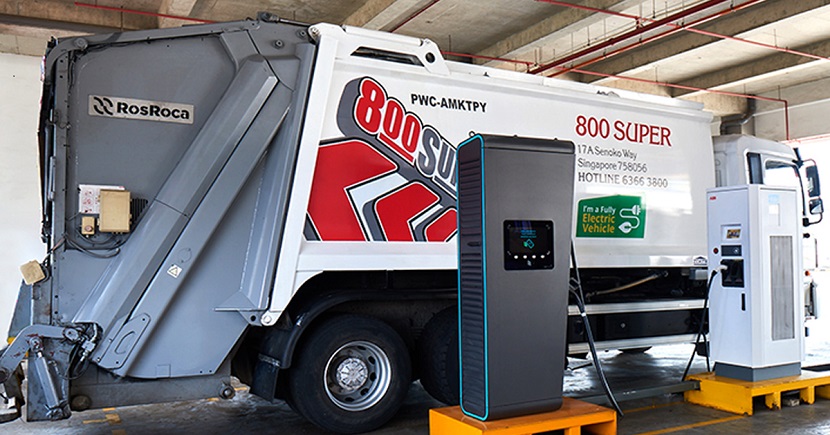 But while the EVs can reduce carbon emissions by some 80 to 90 per cent, the electricity is still largely powered by fossil fuels and EV systems still face challenges with energy storage, says Mr Lee.
"Green hydrogen is 100 per cent green," says Mr Lee. "We're studying with other parties to convert horticultural waste into [green hydrogen]."
With 36 years of experience in waste management and a growing expertise in its transformation into a sustainability business, 800 Super is raring to do so much more in Cambodia and other Asian countries.
Understanding emerging economies' need for different essential services as they increasingly urbanise, 800 Super will be ready to step in when opportunity strikes.
"We want to come in, we want to tell them what more we can do for their country. We don't want to stop at just waste collection."