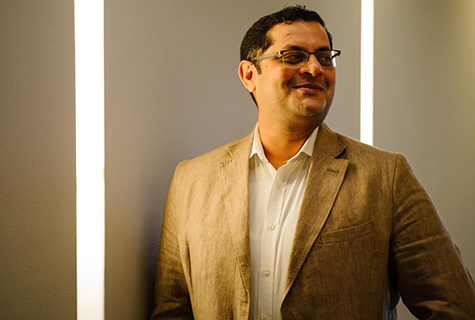 Homegrown e-commerce and logistics company Anchanto has lofty aspirations. By 2019, Founder and CEO Mr Vaibhav Dabhade said that the firm aims to become a top e-commerce selling and logistics platform in Southeast Asia; eventually becoming a "global enabler and facilitator" on the global stage.
Merely seven years after their humble beginning as a company of just three employees in Singapore, Anchanto is well on its way to fulfilling its goals. In 2016 alone, the company built strong logistics networks in nine countries worldwide, including China, Thailand, Vietnam, Australia, India and the United Kingdom. SelluSeller- Anchanto's flagship product, enables companies to manage listings, inventory, order management and payments across different marketplaces globally. SelluSeller currently has a presence in 12 countries, with big-name customers like 3M, L'Oréal Paris and ASOS.
"IE¹'s assistance has been like a rocket, launching us into markets globally."
According to Mr Dabhade, IE¹ has played an important role in offering deep market insights into global markets and connecting the firm to local brands, distributors and e-marketplaces, including organisations such as the Philippine Postal Corporation, the Vietnam Post and the American company, DM Fulfilment amongst others.
Then, Mr Dabhade said, there's China -- a market that Anchanto would not have been able to crack without IE¹'s support.
"Anchanto had been hoping to build a business in China for some time, trying to understand the market and the application of our platform," said Mr Dabhade. But it wasn't until IE¹ stepped in with their expertise and connections that the company got clarity regarding the best way to proceed.
The IE¹ officers at the Overseas Centre in Shanghai were particularly helpful in this endeavour, Mr Dabhade said. "The officers are constantly evaluating the best opportunities for Singapore enterprises from different sectors. They are not just armchair consultants. They're on the field, meeting players, actively sitting in meetings, evaluating and following up. It's an immense mechanism. They know the pulse. They know the market."
With their guidance, Anchanto got a "reality check" in China, said Mr Dabhade. "They gave us a good idea of what the actual market is and what the best path is to take. They really helped us shape our strategy."
In China, that meant not targeting businesses that were serving a domestic market but rather companies that wanted to go abroad to Southeast Asia and India, a strategy that Anchanto has since adopted to positive effect. "Close to 20-25 percent of order volume on our platform now originates from greater China," said Mr Dabhade. "And Hong Kong is now our largest single city, which speaks volumes."
He added that IE¹ has helped the company forge critical connections with local Chinese partners and players too. "I couldn't have imagined of going to Shanghai on my own, a place I'm unfamiliar with, and organising 10 meetings. But IE did that for us," he said. "That's the leverage IE¹ provides. They'll put you in the room with the right people at the right time."
"I couldn't have imagined of going to Shanghai on my own, a place I'm unfamiliar with, and organising 10 meetings. But IE¹ did that for us. That's the leverage IE¹ provides. They'll put you in the room with the right people at the right time."
But finding success overseas often means not just knowing the best markets to enter, but also which markets to strategically avoid. IE¹ has also lead Anchanto out of some less-than-ideal scenarios as well.
In 2015, for instance, the company was determined to enter the South Korean market. But after thoroughly exploring the market with IE¹ — meeting partners, and working on different approaches and developing different strategies — the company ultimately decided that the Korean market would not be the right fit.
Mr Dabhade said "IE¹ has not just been helpful in entering markets, but has helped us realise that sometimes there is no market in a particular geography. This of course saved us unnecessary marketing spend and helped us focus our efforts in our other markets" he said.
Going forward, as Anchanto continues to grow its global footprint, Mr Dabhade said the company's partnership with IE¹ will remain steadfast. "IE¹'s mission is to help Singapore enterprises expand and grow their businesses in international markets, so our interests are completely aligned," he said.
As a company with global ambitions and a high potential for growth, Mr Dabhade said Anchanto has benefited significantly from the exposure and assistance that IE¹ has offered. "IE¹'s network is very strong. If you have the ambition to punch above your capacity on the global stage and a genuine product, IE¹ is the best vehicle to get you there," he said.
Building strong networks is critical to any fulfilment business, and since partnering with IE¹ in 2015, Anchanto's global growth, particularly in Southeast Asia, has been phenomenal, said Mr Dabhade.Today, over 90% of Anchanto's business volume comes from markets outside Singapore, with leading contributors countries such as Malaysia and Indonesia. That stands in stark contrast to the 2016 financial year, when the firm's non-Singapore customers accounted for just 8 percent.
"Overseas customer signup growth has been around 7 to 10 times, and we are looking to grow our market share in Thailand, Malaysia, Australia and India further now" said Mr Dabhade.
Ready to take the bold step overseas with your business? Whether you're looking to deepen your global presence or take your first steps out of Singapore, we've got you covered.
Read all stories here.