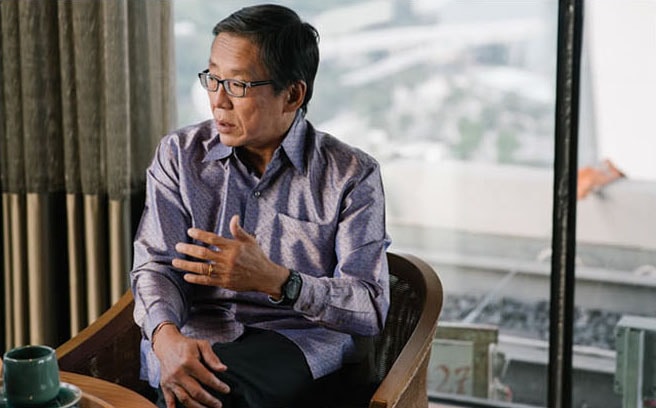 In January 2017, Banyan Tree Hotels & Resorts opened the doors to its first hotel – the Dhawa Cayo Santa Maria – in Cuba, a country long considered a forbidden gem for travellers all over the world. This also marked the first significant foray of a Singaporean as well as Asian brand into Cuba.
The hotel, a first of several Banyan Tree properties scheduled to open in Cuba in the coming years, is the inaugural establishment under the new Dhawa brand, a line of hotels catered for younger, hipper and design-savvy patrons.
Mr Ho Kwon Ping, Banyan Tree's executive chairman, said the opening of the Dhawa Cayo Santa Maria in Cuba is a culmination of years of planning and anticipation. "We made the decision long ago to enter Cuba. It's exotic, has beautiful beaches, and it has the size that a lot of Caribbean countries do not have," he shared.
The company, which opened its first property in Thailand in 1994, has long identified Cuba as a potential market. It currently operates more than 40 hotels and resorts worldwide.
But Cuba was a tough market to crack, where the economy has been largely driven by state-owned enterprise. The opening came in 2015 when the United States re-established diplomatic ties with Cuba, and interest in the communist nation boomed, with tourists from America heading there for the first time since the 1960s.
Mr Ho credited efforts to cultivate good relationships with Cuba to IE Singapore (now Enterprise Singapore¹). Many doors and networks were established in the Caribbean country as a result.
"The Cubans appreciate government-to-government relationships, and Singapore and Cuba have always had good relations", added Mr Ho.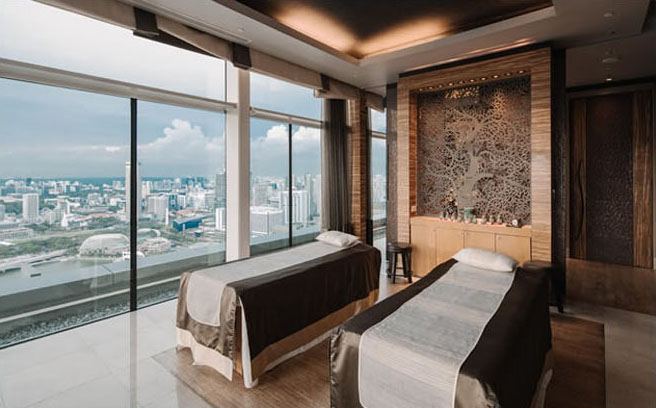 As a government agency, IE assisted Banyan Tree to get a foot firmly in the door. Together with Mrs Mary Seet-Cheng, Singapore's first ambassador to Cuba, the agency introduced the company to relevant Cuban contacts, facilitated key relationships and suggested viable projects.
These efforts eventually amounted to a partnership between Banyan Tree and the state-owned Gaviota Tourism Group, with Banyan Tree securing a 10-year management contract for four properties in Cuba.
An Angsana-branded resort is scheduled to open in 2018, followed by two more properties, an Angsana and a Banyan Tree, in the picturesque resort town of Varadero.
Mr Ho said that IE has been a "very powerful" partner of Banyan Tree's in recent years. "In China, for example, where we now have 15 hotels, IE helped facilitate relationships," he noted.
During IE Singapore's Latin Asian Business Forum in 2015, the company held a media conference to announce its Cuban plans. Dignitaries including Mrs Seet-Cheng and Mr Roberto Dominguez, the Cuban Ambassador to Singapore, attended the forum, as did several Latin American journalists.
"With the keen coordination efforts from the IE Singapore team, the media conference was a success," a Banyan Tree spokesman said.
In early 2017, IE and the Singapore Business Federation spearheaded Singapore's first ever business mission to Havana, Cuba. Fourteen companies from the tourism, infrastructure, ICT and general trading sectors took part in the mission, which saw the signing of three memorandum of understanding (MOUs) on information exchange, trade and investment facilitation and technical cooperation.
"The partnerships formed at this inaugural Singapore business mission to Cuba mark a significant milestone in ties between Cuba and Singapore, and demonstrate the strong interest of Singapore businesses in Cuba," Banyan Tree's Mr Ho, who was appointed mission leader of delegation, said in June 2016. "We are excited about many areas of potential collaborations, and look forward to further deepening the friendship between our business communities."
Mr Ho said he foresees many potential opportunities for Singapore firms in Cuba. "Tourism is the immediate thought, of course. Cuba is going to be very competitive in tourism," he said. "But there are other obvious industries too, like rum and cigars. There are also opportunities to reinvigorate the agricultural industry.
"We knew the impasse in Cuba could not last," Mr Ho added. "And now, here we are. A lot of flights are already going into Cuba. It's going to be a flood pretty soon."
Ready to take the bold step overseas with your business? Whether you're looking to deepen your global presence or take your first steps out of Singapore, we've got you covered.
Read all stories here.