First published in The Business Times on 05 October 2021.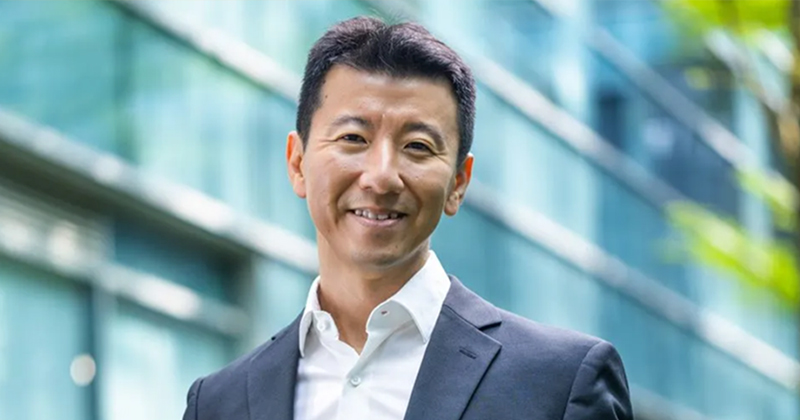 Barghest Building Performance (BBP) is expecting this year's revenue to improve by 60 per cent year-on-year, riding on the double-digit compound annual growth rate the company has enjoyed in the past few years.
Chief executive officer Hoe Boon Chye told The Business Times that the energy efficiency solutions provider's contract book could allow it to remain profitable for the next five to six years, even if shareholders decide to exit today and not go for growth.
BBP counts Richard Hu and Ang Kong Hua among its angel investors, both of whom saw potential for growth in the sustainability slant of its business model. Dr Hu advises the BBP board, while Mr Ang serves as its chairman.
Dr Hu was Singapore's former finance minister. Mr Ang is a well-known corporate figure who now chairs Singapore's sovereign wealth fund GIC's investment board, and is also chairman of mainboard-listed conglomerate Sembcorp Industries.
BBP also drew interest from global investment firm KKR & Co, which pumped S$45 million into the company in 2018. This was KKR's first impact investment and it became BBP's largest shareholder.
KKR said the investment in BBP addresses two United Nations sustainable development goals: affordable and clean energy; and industry, innovation and infrastructure.
An additional bonus is the scalability of BBP's business. The Singapore company has a first-mover advantage in Asia and is positioned to deliver differentiated solutions that allow industrial companies to reduce costs while simultaneously operating more sustainably, according to KKR's website.
Business prospects
BBP's slate of investors speaks volumes about the company's business prospects, and is a testament to the business acumen of its two founders - Poyan Rajamand and Ong En-Ping - who spotted the opportunity in the energy efficiency space.
BBP's patented energy efficiency technologies and its leverage of Internet of Things, artificial intelligence, proprietary software algorithms and machine learning can help achieve up to 40 per cent energy savings, where cooling consumes up to 60 per cent of the energy usage of a commercial building or 35 per cent that of an industrial facility.
Clients have been able to see S$100,000 to S$1 million in annual savings per building, and have achieved S$26 million in total savings since 2017. Cost savings across all sites are audited by independent third party agencies, TUV and DNV.
Commercial real estate firms contribute 30 per cent of BBP's revenue, while industrial clients with their energy usage almost 10 times bigger generate the remaining 70 per cent.
BBP's lists of blue-chip clients in the semiconductor, industrial, cold chain, data centre, pharmaceutical sectors include three of the world's top 10 semiconductor manufacturers - Micron Technology, GlobalFoundries, STMicroelectronics - and Fortune 500 companies such as HP and 3M.
CapitaLand, Frasers Property, Far East Organization, Keppel Land, Pontiac Land, Shangri-la Group, Resorts World, Indonesia's Agung Podomoro Land, The Minor Group and the Philippines' urban township developer Megaworld Corporation are some of BBP's clients in the commercial real estate space.
The group has come a long way since its early days in 2012 when the two founders had a hard time convincing clients, especially about BBP's novel zero upfront cost model. It would pay for the client's solution including equipment and implementation, but take a portion of the client's actual savings in return if its solution worked.
Doubting potential clients had questions about BBP, from whether the young company would make it to its implementation process to tackling issues should the system fail. The BBP founders, who had invested their personal savings of S$1.2 million, saw their capital deplete rapidly with their first contract exceeding budget and delayed.
By the fourth year of its inception, however, the company managed to turn around and won its first hotel contract from Rasa Sentosa, its first semiconductor manufacturing plant contract from Lumileds, and its first district cooling plant contract from Resorts World Sentosa.
Venturing abroad
Such wins gave BBP the confidence that it was ready to venture abroad in 2015, and it targeted South-east Asia, given the huge demand and growth rate for space cooling in this region. It first ventured into Indonesia, Malaysia and Thailand, then secured projects in Taiwan, India and mainland China in 2018.
It entered the Philippines and Vietnam in 2020 and this year, respectively, and is now in eight countries and one territory, with Singapore being its largest market.
BBP had to contend with the lack of local track record when it ventured abroad, and faced challenges in identifying and qualifying local partners and vendors for project implementation as well as in setting up new supply chains.
The group appointed the 45-year-old Mr Hoe in March to take over as CEO from Mr Rajamand. It also recently implemented a three-year strategy that helps its 100-strong staff focus on four growth pillars.
It will tackle its key sectors of industrial and commercial real estate under a pillar each, but they share two common initiatives: land and expand, and acquiring new customers. Cold chains, pharmaceutical, industrial, data centres and semiconductor are grouped under the industrial sector.
Under "land and expand", the company will leverage its customer base to cross-sell other services such as equipment maintenance, and to offer its solutions to other sites within these customers' portfolio across Asia.
It has also ventured into getting business not only for existing buildings but also for a facility still on the drawing board, disclosed Mr Hoe without giving details about the facility in the private sector.
He said: "The tender called for a supply of chillers. Because of the way we designed the chiller configuration, the way we picked the chiller, the way we designed how the different ancillary equipment (would) work together, we came up with an efficiency number that's much more superior to the equipment suppliers."
BBP has an additional initiative under the industrial pillar: tapping the Minimum Energy Efficiency Standards (MEES) market, which arises from energy-intensive industrial facilities having to meet the new standards by December 2025.
Companies may use different approaches, such as installing more energy efficient chillers and optimising their systems, said the National Environment Agency, to meet the standards aimed at improving the energy efficiency of water-cooled chiller systems in new and existing industrial facilities.
BBP, with Enterprise Singapore's support under the Scale-up SG programme, performed a market study with McKinsey and believes there is a subset of facilities that could reach MEES through a combination of partial chiller replacement and energy optimisation.
According to the Enterprise Singapore website, the programme aims to help selected high-growth local companies scale up to become leaders in their fields and be groomed into future global champions, so that they would contribute significantly to Singapore's economy and create good jobs for Singaporeans.
Tapping the MEES market
"McKinsey told us that the market for doing partial chiller change could be worth more than S$400 million," said Mr Hoe. BBP is now working to capture this group of industrial building operators to help them meet MEES but sparing them significant capital expenditure to replace all old chillers.
"Why spend all the capex? I mean, you can just do a partial replacement and then the others you can just fulfil with energy optimisation, and BBP's energy optimisation solution is capex free," he added..
BBP's third pillar is to collaborate with players in and beyond the ecosystem. It is, for example, in talks with renewable energy developers to explore how they could collaborate to help the developers' customers achieve their carbon neutrality goals earlier.
Constraints including inadequate roof space are an obstacle to achieving net zero carbon emissions using renewable energy generation, Mr Hoe said, but pairing renewable energy generation with energy efficiency is clearly the path towards net zero.
BBP has also, he added, spoken to carbon credit consultants, and it believes there is a process to convert the energy saved at its clients' facilities into carbon credits. The carbon credits could then be used to offset its clients' carbon footprint or monetised to amplify clients' returns.
BBP's fourth pillar is to continue investing in innovations and new products such as using data analytics combined with artificial intelligence and machine learning to predict clients' system and equipment behaviour.
It uses these insights to deliver "more savings, drive more efficiency and deliver more intelligence and insights" to customers to better manage their equipment maintenance life cycle.
BBP has not been spared from the impact of the pandemic as the commercial real estate sector is one of its key segments, and office buildings are not fully occupied with most workers working remotely, resulting in a lower energy load. However, it has pivoted away from a business that is highly dependent on load, said Mr Hoe, as the company has been asked by its clients to take on maintenance of their equipment as well.
Closed borders are a hurdle to reaching prospective foreign clients, but BBP has a questionnaire that asks for pertinent information that would allow it to do what Mr Hoe calls a desktop audit, which is "quite a high level estimate of how much we can deliver to them".
He added: "We will then wait for a good window when the lockdown or restriction is less restrictive. And then we will quickly send our guys in to do an audit, which usually takes a couple of days ... And then from there, we will have a very detailed proposal for the client."
BBP is not looking at going public at the moment, though an initial public offering (IPO) is a possibility in future.
Mr Hoe said: "We are not saying that by X number of years' time, we need to IPO. No, I think we want to focus on growth, we want to focus on value creation. And we want to focus on driving profitability.
"And then by the time you move along, you will see the different options on the table. And then we can bring them back to the board and evaluate… should we stay on course? Or should we pivot to a different path?"